Yonden Lhatoo says radicals on the front lines of the city's protest movement building powerful, improvised explosive devices are ticking all the defining boxes of textbook terrorism while we still argue over calling them rioters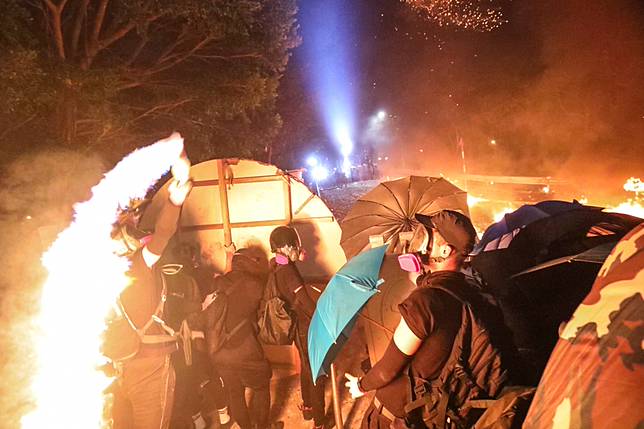 While this great revolution of our times has removed Hong Kong's bragging rights as one of the safest cities in the world, the security situation has not been deemed alarming enough for people to have to be dragged through metal detectors and frisked by security guards when entering shopping centres, cinema halls, train stations and other vulnerable public venues.
In the past I have often contemplated how easy it would be for the terroristically inclined to set off bombs pretty much anywhere, in such a trusting and open society, but always perished the thought. Not in Hong Kong. Not by Hongkongers.
I hate to report I'm not so sure any more these days, now that the revolutionaries have taken to building home-made bombs packed with high explosives and shrapnel. Just this week, the police bomb squad defused two improvised explosive devices found on school grounds by chance.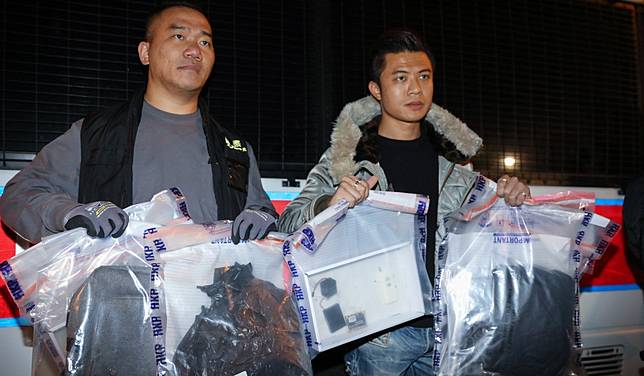 Investigators said the radio-controlled IEDs contained 10kg of high explosives and were "complete, fully functional and ready to be used", primed to kill and maim over a range of up to 100 metres. Sources told the Post the lethal devices were meant to be used against police on December 8 " when hundreds of thousands were marching for greater democracy and human rights.
The would-be bombers were apparently forced to abandon their plot after some of their alleged associates were arrested just hours before the mass rally, with police seizing weapons that included a pistol and more than 100 bullets.
The extent of Hong Kong's crisis: let the numbers do the talking
Investigators are looking into whether the same bunch were involved in the remote-controlled detonation of another IED " this one loaded with TATP, a highly volatile ingredient preferred by terrorist bomb makers worldwide " as police were clearing roadblocks in October.
And even as I write this, officers have arrested three men accused of testing remote-controlled chemical bombs. They were apparently trying them out to be used at future mass protests.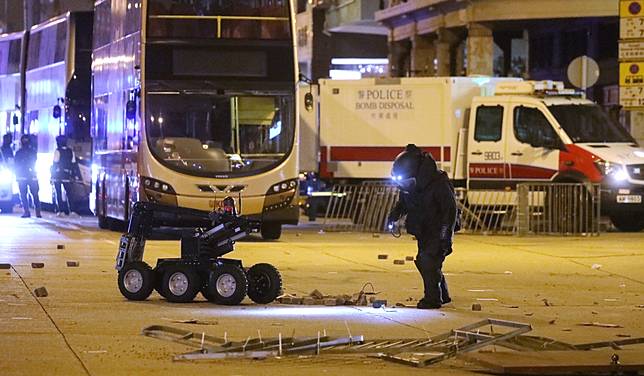 Police have warned of the likelihood of similar IEDs being hidden across the city, which takes this revolution to a whole new level. Terrorism, anyone?
Most Hongkongers have shrugged off the recent police seizures of more than 10,000 petrol bombs, bottled chemicals and all manner of weapons from university campuses, lulled into a lotos-eating sense of complacency by the self assurance that these are only meant to be used against representatives and symbols of authority, rather than the public.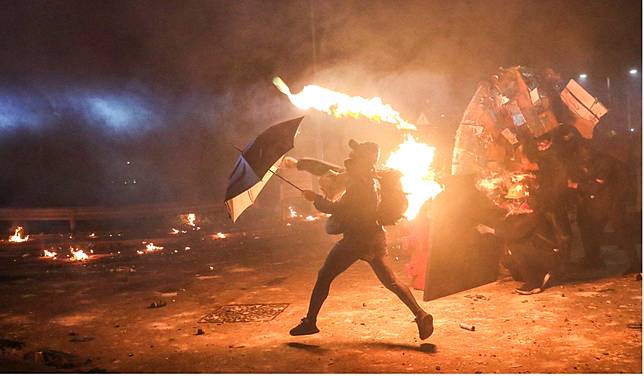 "As long as I personally support the protest movement, or at least don't oppose it, nobody will hurt me," is a mantra that might have served them well so far, but the gloves are off with the IEDs.
They would do well to remember that while bullets may indeed have individual targets' names written on them, the nails acting as bomb shrapnel only bear the message "to whomsoever it may concern" and are far more indiscriminate when it comes to claiming victims. If those high explosives had indeed gone off at the December 8 mass rally, would police officers have been the only casualties?
Cutting off Hong Kong's nose to spite China is nothing to celebrate
How ironic that we're still arguing about whether the mob violence and chaos on the streets can be classified as "rioting" while the rogues and radicals on the front lines of the revolution are steadily ticking all the defining boxes for textbook terrorism.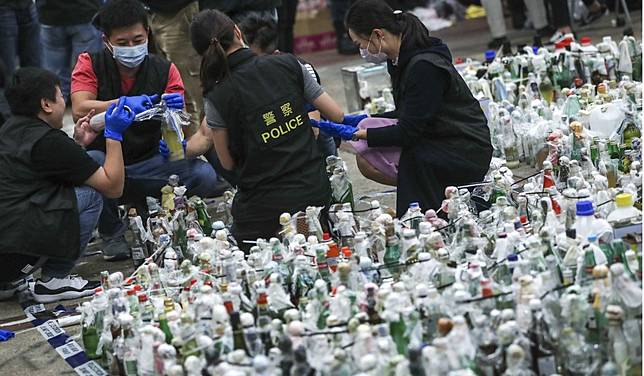 Public opinion polls, one after another, continue to reflect among the peaceful majority of protesters an astonishing level of tolerance, even support, for acts of extreme violence in the name of freedom. Will they think differently when they experience first hand the absolute carnage of a bomb attack?
It's already Fortress Hong Kong out there, with barriers and barricades galore. What next, bomb detectors and body searches when you want to watch a movie or pick up groceries?
Yonden Lhatoo is the chief news editor at the Post
Copyright (c) 2019. South China Morning Post Publishers Ltd. All rights reserved.
查看原始文章