What should you do if you are caught up in urban unrest and exposed to toxic chemicals? Experts offer advice
If tear gas gets into your home, items trapping dust need to be cleaned thoroughly or disposed of, and surfaces washed with detergent or baking soda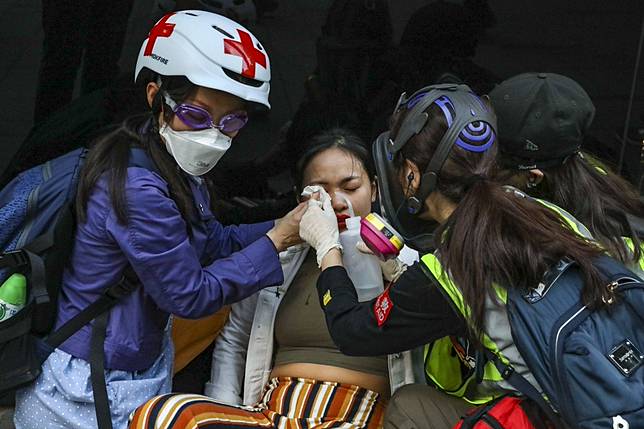 Thomas Edmunds, who works in the technology sector, was leaving a physiotherapy appointment during his lunch break in Hong Kong's Central district when he was caught up in a tear-gas attack during anti-government protests on November 11.
"Tear gas was everywhere and there was nowhere to go," he recalls. "I had to get home, so I just ran through it. I literally had to step over a canister. My throat was sore and my eyes were killing me " it's like when you get soap in your eyes in the shower, only that sensation doesn't leave you for hours."
Since then, Edmunds says, he continues to suffer from coughing and sneezing. He is one of a growing number of unsuspecting bystanders who have been exposed to toxic chemicals unleashed when police have used tear gas or radical protesters have thrown petrol bombs, or to the irritating blue dye sprayed from police water cannons.
With the unrest hitting Hong Kong, and recently other places such as Barcelona in Spain, Santiago in Chile, and cities across Iraq, here is what passers-by need to know about accidental exposure to tear gas, irritant dye, and petrol bomb residues.
Treating tear gas exposure
If you are affected by tear gas, leave the scene immediately to decontaminate and ease symptoms. "Pat the eyes down " never wipe them," advises a first aider and Chinese University of Hong Kong (CUHK) medical student who goes by the initials JL. "Pour water or saline from the corner of the eye, so it flows across the whole surface, and blink a lot." Continue for 10 to 20 minutes to reduce inflammation.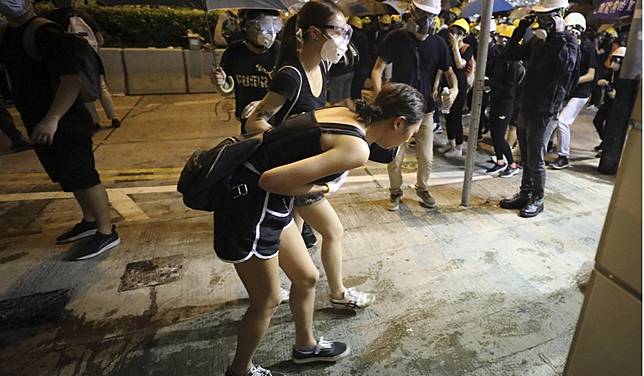 The most common form of tear gas contains chlorobenzylidene-malononitrile, or CS, a compound banned in warfare. When CS is sprayed in the air, it mainly affects two areas of the body: mucous membranes and pain receptors in nerve cells. This causes painful but largely temporary symptoms: coughing, a runny nose, skin inflammation, and burning sensations in the eyes and respiratory system.
Dr David Hui Shu-cheong, a respiratory medicine expert at CUHK, says that most symptoms ease within an hour. Postnasal drip and a lingering cough are common. To combat them, take antihistamines and use nasal steroid sprays.
There is uncertainty over the long-term consequences of CS exposure, as outlined in a Hong Kong study published in medical journal The Lancet. "We need more research data," Hui says. "There are lots of unknowns such as the effects of environmental contamination, or of products like hydrogen cyanide or dioxin released by super hot canisters."
Ridding CS from your home or workplace
In the six months since the Hong Kong unrest began, many cases of tear gas entering private property have been recorded, including footage of a canister smoking in the corridor of a Tuen Mun residential building, and the accidental gassing of a pharmacy in Yau Ma Tei.
Michael Lee Ho-kei is among a volunteer group of 40 chemical engineers who collected more than 200 samples from tear-gassed locales; they found traces of CS weeks after it had been fired.
"CS's fine particles (can) fly everywhere, so items trapping dust " like air filters, curtains or rugs " need to be cleaned thoroughly," Lee says. It is best to dispose of affected items, and he recommends washing hard surfaces with mild detergent or baking soda.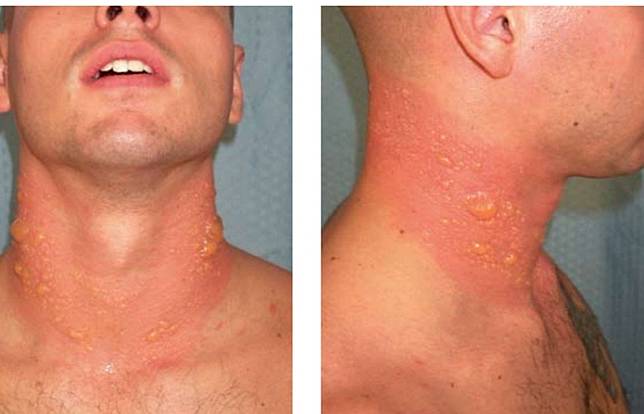 Lee cautions those with respiratory illnesses to stay clear of heavily gassed sites and recommends wearing a mask if you need to enter such areas.
"The N100 3M mask is enough to prevent inhalation if tear gas enters your home," says Lee. "However, (when passing) through a conflict area it is better to use a P100 face mask."
Both masks can protect against 99.97 per cent of airborne particles when properly worn, but the larger P100 masks offer added defence against oil-based particles.
Molotov cocktails
The past three months have seen a rise in the use of bottle or petrol bombs by protesters in Hong Kong. Apart from the obvious risks from flash fires, their immediate aftermath triggers less intense reactions than CS. But inhaling the residue is also risky.
"On combustion, petroleum produces carbon dioxide, oxides of nitrogen and water," explains Hui. "However, on incomplete combustion, its produces carbon monoxide and unburnt hydrocarbons."
Inhaling these toxins may trigger coughing, irritate lungs and, in larger doses, cause an irregular or increased heart rate. There are no medical treatments to allay reactions, but masks can prevent inhalation of these particles.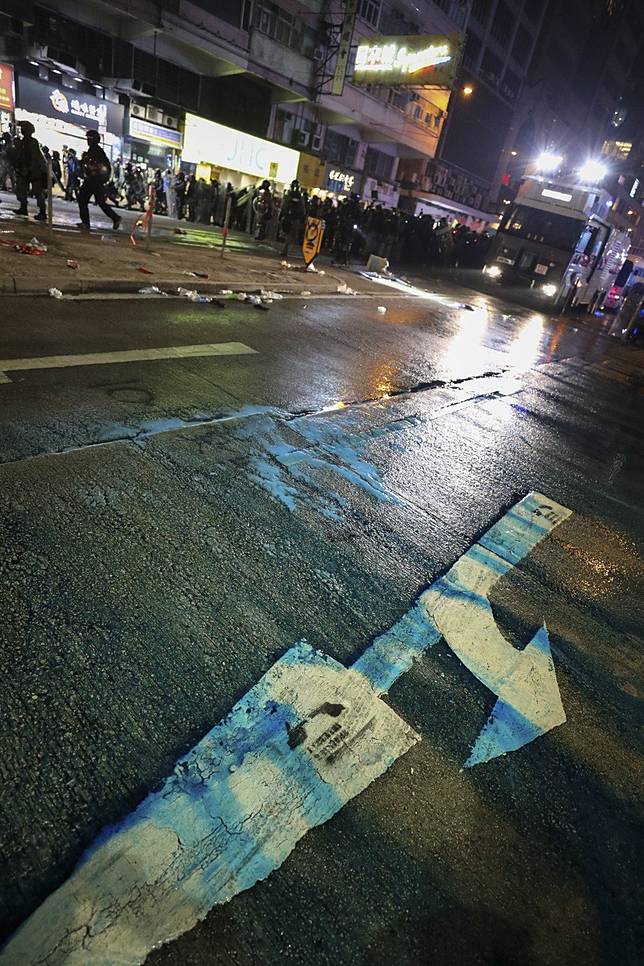 Soothing skin irritation from blue dye
The chemical make-up of the blue dye used in water cannons is still unknown, and the spokespersons for the Hong Kong Police Force were not available for comment.
First aider JL, who helped at a site where a cannon was deployed, says despite the secrecy regarding the irritating dye, the first thing to do if sprayed with it is to neutralise the chemicals. "Baby oil or wet wipes can soothe the pain a bit."
If you are sprayed, change clothes as quickly as possible; remove them carefully, pulling shirts away from the face. Feet may become painful as dye trickles down into socks and shoes. Scrub affected skin with soap and water, and expect the discomfort to last several hours.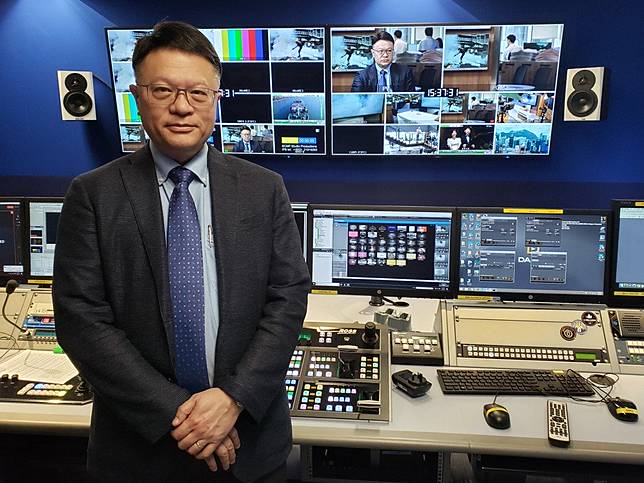 Be prepared
If you frequently pass by protest-prone areas, be safe and carry some simple first aid supplies with you.
Wet wipes and eye drops have everyday practical uses and the ability to soothe skin and eye inflammation. Saline " preferred by first aiders for its cleansing properties " and nasal spray are recommended. Have regular drinking water at hand for washing the skin and eyes and soothing a sore throat, and a mask.
A naturopath's remedies for liver damage after exposure to tear gas
The recent unintended tear gassing of the Yau Ma Tei wholesale fruit market sparked concerns about contaminated food, particularly in a city as dense as Hong Kong. Studies by the Polytechnic University of Turin in Italy and the British Ministry of Defence have indicated that the liver is at risk upon exposure to, or ingestion of, CS.
"CS residues can eventually end up in liver stores as fat," explains Alan Wong Wai-lun, a naturopath with a degree in nutritional science from CUHK. CS can cause congestion in the liver, he says, inhibiting its ability to break down toxins.
Wong, who works at wellness centre Oasis of Hope in Hong Kong, suggests five natural remedies to help protect and support the liver:
1. Curcumin
Found in the spice turmeric, curcumin is known for its anti-inflammatory effects, which can counter the irritants in CS.
Turmeric is often used in curries and is a popular ingredient in health drinks.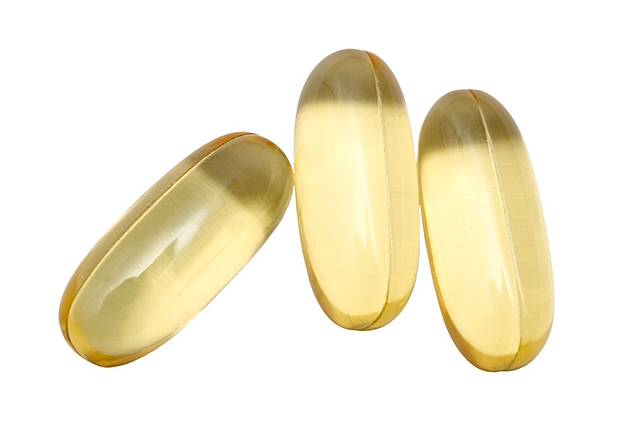 2. Omega-3
Another anti-inflammatory remedy, Omega-3 also plays a role in reducing liver fat which can combat congestion caused by CS ingestion.
It is found in fatty fish, chia, hemp and flax seeds, Brussels sprouts, and walnuts, among other foods.
3. Chlorella
An algae taken in the form of a supplement, chlorella contains Omega-3, acts as an antioxidant and can aid recovery from liver disease.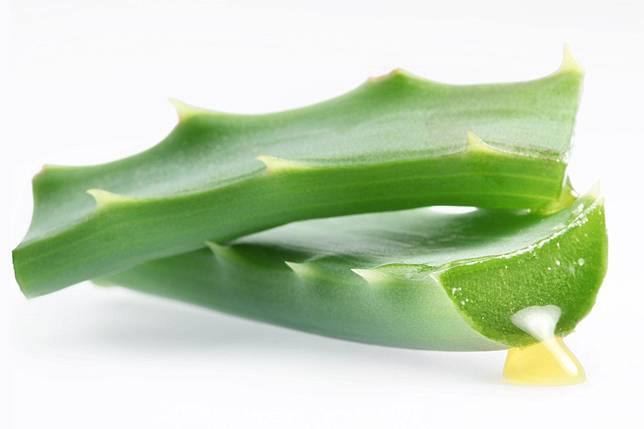 4. Aloe vera
This multi-use plant is known to help the liver detoxify and is thought to soothe the inner lining of organs that may be irritated by CS.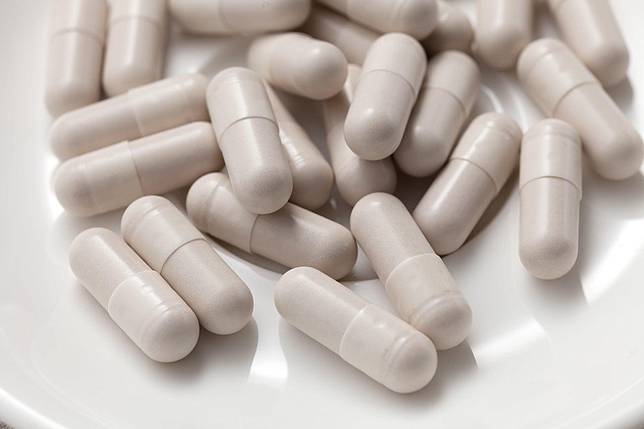 5. Glutathione
Produced by the liver, glutathione helps remove toxins from our bodies. It can also be taken in supplement form to support an ailing liver.
Copyright (c) 2019. South China Morning Post Publishers Ltd. All rights reserved.
查看原始文章