Absence of support from sector is in stark contrast to 2014's Occupy movement, with chief executive now isolated and fighting for political life
Other leading voices in society relatively muted this time are university leaders and the pro-establishment camp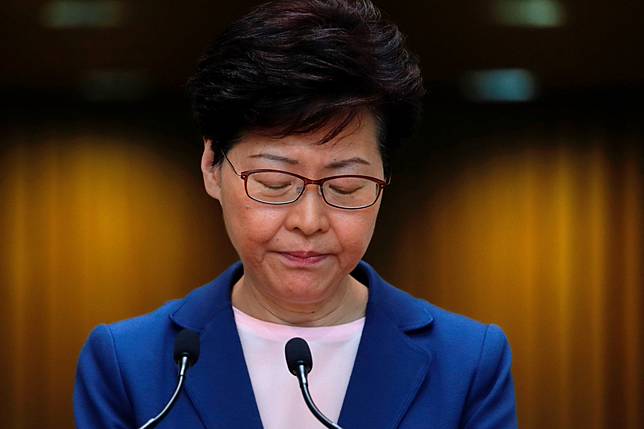 It was a dry autumn afternoon in mid-October 2014 and the Occupy protesters' sit-in on the major thoroughfares of Hong Kong was entering its third week.
The demonstrators were tidying up their supplies and makeshift tents when word rippled through the crowd of advice coming from an unlikely quarter.
Li Ka-shing, the city's richest man, had a message for protesters. Li, known for his reticence, issued a statement urging them to give up the streets.
Hong Kong extradition bill explained: the mess and what happens next?
The students were demonstrating against Beijing's proposal for the pre-vetting of candidates for Hong Kong's highest office.
"My young friends … You have successfully conveyed your message," Li said. "I urge all of you not to let today's fervour turn into tomorrow's regret. I sincerely call on you to return to the side of your families."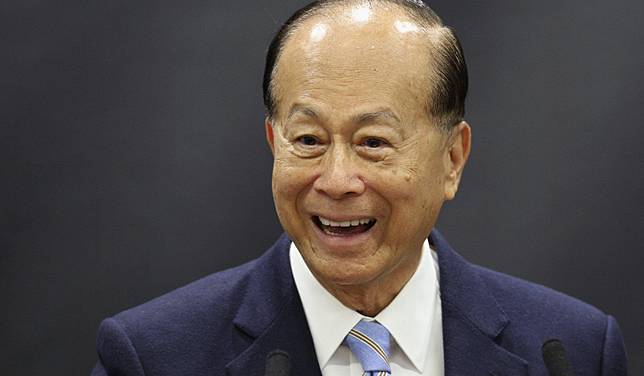 The advice from Li, the embodiment of the rags-to-riches Hong Kong dream, carried weight. It was not certain how much his words influenced protesters, but Li's intervention certainly bolstered the government, which was under attack for its use of tear gas on demonstrators.
The contrast with the current situation could not be starker. Chief Executive Carrie Lam Cheng Yuet-ngor, fighting for her political life, appears to be all but isolated.
Not a single tycoon or senior business leader has come out in public to offer words of support or comfort, in the midst of mass protests against her and the unpopular extradition bill since June, and even after violent clashes between protesters and police.
Her predecessor Leung Chun-ying was deeply unpopular but, during his moment of crisis, he did not appear to be alone. Throughout the 79 days of the Occupy protest, many other business leaders apart from Li gave the establishment their vote of confidence, strengthening the government's resolve.
So why have the government's traditional allies in business been conspicuously absent from Lam's side? And why have more neutral parties also been subdued compared with at the height of Occupy?
Fair-weather business friends?
The business elites who have a hand in the political power balance in the city made up a quarter of the 1,200-member Election Committee that selected Lam as chief executive in a small circle election in March 2017.
Extradition bill may be 'dead' but Carrie Lam still unable to win over critics
Observers pointed to several differences between Occupy and the current crisis that could explain the reluctance of the administration's allies to identify themselves openly.
Firstly, unlike the election framework that triggered Occupy, the extradition bill was conceived by Lam. Even if it was readily endorsed by Beijing, it was not a top-level directive from the central government.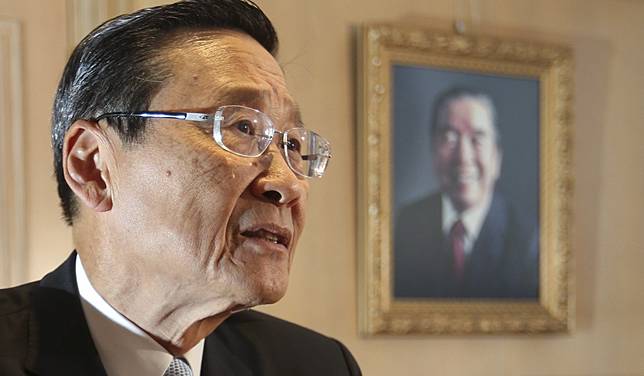 Hence, during Occupy and well before Li spoke, tycoons such as Henderson Land Development chairman Lee Shau-kee and Wharf Holdings chairman Peter Woo Kwong-ching, were quick to make statements. Beijing had expected no less from them, said observers, and indeed wanted more, if a curious report from Xinhua later that month was any indication.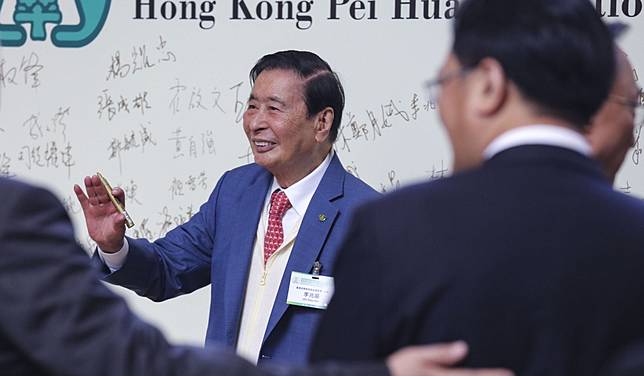 Two weeks after Li spoke, Xinhua published an English-language news report on October 25, listing the names of four Hong Kong tycoons, including Li, Lee and Woo and Robert Kuok Hock-nien, who, it said, were "reluctant to take sides" over Occupy.
The report was mysteriously retracted seven hours later. No explanation was given, but it did its job in nudging the collective conscience of the rich and powerful of the city, reminding them what was expected from them.
One after another, other billionaires in the city spoke up, stressing the need for stability for Hong Kong's prosperity to continue.
Secondly, the reluctance of the business elite this time had to do with their own stance on the bill: they saw their ilk as being potential targets of the legislation. Hence, apart from the chambers, local businessmen were also vocal in expressing their concerns. They included the likes of former No 2 city official Henry Tang Ying-yen, and the incoming chairman of the Trade Development Council Peter Lam Kin-ngok. Tang, now a standing committee member of China's top advisory body, the Chinese People's Political Consultative Conference (CPPCC), said the business sector's worries over the bill were understandable.
Newspaper tycoon Charles Ho Tsu-kwok, a CPPCC member, also urged government officials to think carefully. "In the past we have said that as we did business on the mainland, we could feel relaxed and comfortable when we returned to Hong Kong. I hope they can still feel the same in the future," Ho said.
Chinese University political scientist Ma Ngok said: "Occupy was about Beijing, and the tycoons had to speak up … but the bill wasn't. Lam also angered a lot of business leaders, and underestimated opposition in various sectors."
Occupy was about Beijing, and the tycoons had to speak up … but the bill wasn't. Lam also angered a lot of business leaders, and underestimated opposition in various sectorsMa Ngok, political scientist
Polytechnic University political analyst Dr Chung Kim-wah said the tycoons' current silence was to register their disapproval of the government's arrogance.
Other friendly voices missing
Aside from the tycoons, there were other voices of reason during Occupy calling for calm and dialogue. During the early days of the movement, university chiefs, retired judges, as well as religious leaders weighed in.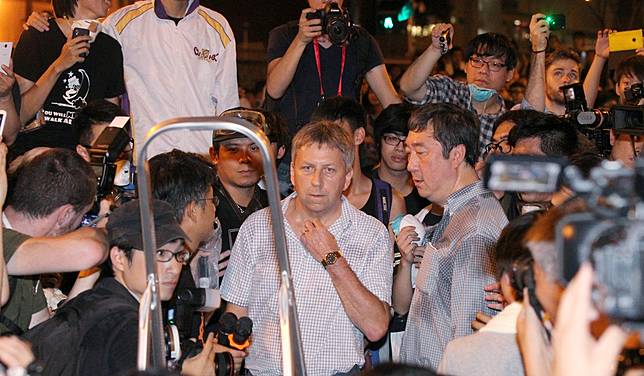 One of the most iconic images then was of two university heads, University of Hong Kong vice chancellor Peter Mathieson, and Chinese University vice chancellor Professor Joseph Sung Jao-yiu, their clothes drenched in sweat, talking to the crowd in front of the Chief Executive's Office. They pleaded for students to avoid conflict and not destroy the movement's good name.
HKU president Zhang Xiang calls for 'every corner of society' to mend political divide
This time around, university chiefs took their time speaking up. After violent clashes on June 12, a statement was issued by 10 tertiary institution heads, urging all sides to be rational and calm.
But their calls only became stronger after protesters stormed and vandalised the legislature on July 1.
Most urged the government to hold talks with young people to find out the roots of their discontent. For example, in an email to students, staff and alumni last week, University of Science and Technology president Wei Shyy said that while violence should be condemned, he believed it was necessary to discuss the causes.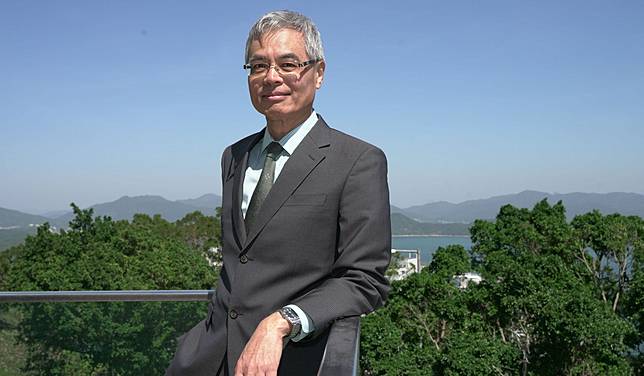 Ma also said the current university heads were more cautious partly because the movement was without leading figures to engage with. "The student unions' leaders were very involved in 2014, but this time the movement has been leaderless, and students were not the only focus," he said.
Fear and echo chamber
Observers said business and other sectors were unwilling to provoke the current protest movement by openly siding with the government, for fear of being targeted for attack. After bloody clashes broke out last Sunday at Sha Tin's New Town Plaza, the mall's owner Sun Hung Kai was besieged by protesters who accused management of calling police even though they were not disrupting the peace.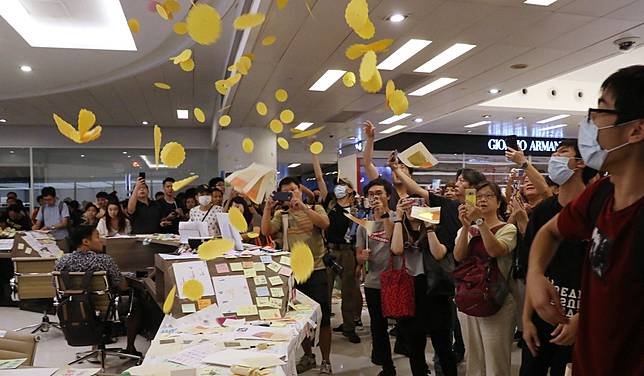 City University political scientist Cheung Chor-yung said: "The business sector just wants society to stabilise. They will not help the government … They know that if they please one side, the other side becomes their enemy."
However, even without the business sector behind her, Lam could conceivably have turned to her pro-establishment allies. But again, the relationship had soured as momentum against the bill grew. The camp also fear if they are too closely associated with Lam, they could be punished in the district council elections in November and Legislative Council polls next year.
Cheung said the camp had already lost points by failing to recognise the depth of ground sentiment against the bill. "They were too used to supporting proposals," the political scientist said.
Pro-establishment camp considers change of tactics after extradition bill crisis
And the chief executive wrongly assumed they would continue to serve as her echo chamber. "Lam was too arrogant to think that … the pro-Beijing parties would just cooperate with her," Ma said.
At some point, the pro-establishment camp's relationship with the administration must be reviewed, said analysts.
On Saturday, after more than a month of mass protests across the city, 72 convenors of the pro-establishment bloc finally held a rally, but organisers, while condemning the violence and expressing support for police, steered clear of fully throwing their weight behind Lam, only asking people to "give her more time".
Similarly, the current crisis may lead to a reappraisal of the position of the tycoons with the political establishment.
Lau Siu-kai, vice-chairman of semi-official think tank The Chinese Association of Hong Kong and Macau Studies, said: "Beijing knows while the business sector supports the central government, it is opportunistic. After this saga, Beijing might not be that willing to take care of the big tycoons' interests. Small and medium enterprises and young people also need Beijing's attention."
After this saga, Beijing might not be that willing to take care of the big tycoons' interestsLau Siu-kai, The Chinese Association of Hong Kong and Macau Studies
Cheung said Lam, as a career civil servant, had not forged strong ties " and therefore social capital " with the tycoons.
"The business elites only supported Lam during the election because Beijing endorsed her," he said. Where are they now, Lam may be asking, while Beijing is watching.
Copyright (c) 2019. South China Morning Post Publishers Ltd. All rights reserved.
查看原始文章