The US president may try to pressure other world leaders to focus on his dispute with Beijing even though they want to discuss other topics, ranging from the environment to Iran and Brexit
French President Emmanuel Macron has already ruled out issuing a final communique in an attempt to avoid last year's acrimonious ending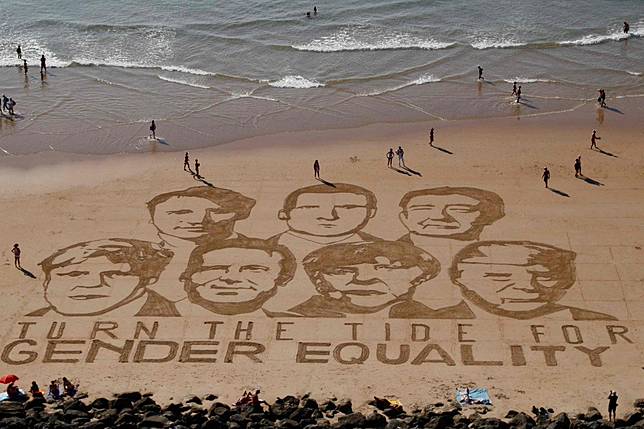 The escalating trade war between China and the United States threatens to be an unwelcome distraction for the other leaders at the G7 summit as observers predict that US President Donald Trump may try to pressure the leaders of the other six countries attending to focus on the dispute.
A day after slapping more tariffs on hundreds of billions of dollars worth of Chinese goods, Trump was set to join the leaders of Britain, France, Germany, Italy, Canada and Japan in the French resort of Biarritz on Saturday for the three-day summit.
French president Emmanuel Macron has already said the summit will not issue a final communique in an attempt to avoid further discord after last year's event in Canada ended acrimoniously, with the US president pulling his support from the final statement following a dispute with the host.
Most of those attending would prefer to focus on topics such as climate change " a topic Trump has shown little interest in " and the fires in the Amazon, as well as trade relations between the US and European Union, global economic reform, Brexit, the Iran nuclear deal and international taxation on digital companies.
But the escalating trade dispute between the US and China " Trump's move on Friday was in retaliation for Beijing's decision to impose tariffs on US$75 billion of goods " is also likely to feature prominently.
While the trade war will "remain a critical issue for the G7 to discuss, and it was already going to be of high import on the agenda, the French hosts especially won't allow it to overshadow their priorities " particularly the environment and climate change," said Tristen Naylor, a fellow in international relations at the London School of Economics.
Macron also vowed to focus the G7's attention on Brazil's handling of the extensive fires in the Amazon jungle, though Trump damped the prospect of concerted action after a phone call with President Jair Bolsonaro on Friday, saying that ties between the two countries were "stronger than ever before".
"I am not sure the G7 meeting had not much chance of serving any really effective purpose anyhow. Macron's focus on the Amazon might be important, but … what global issue can be solved with just these seven countries?" said Jim O'Neill, chairman of the London-based Chatham House think tank.
He said the bloc's relevance had already been called into question with Trump frequently at odds with the other leaders, most recently with his suggestion last week that Russia should be reinstated following its exclusion when it annexed Crimea in 2014.
"No global issue can be solved without China " whether it be world economic issues, trade, climate change, antimicrobial resistance and so on. And you need most of the BRICS countries too," O'Neill added, referring to the group comprising Brazil, Russia, India, China and South Africa.
As for the trade war, he said that while it was going to weigh heavily on financial markets, "there is little that the G7 can collectively say unless Trump decides to abruptly change his mind".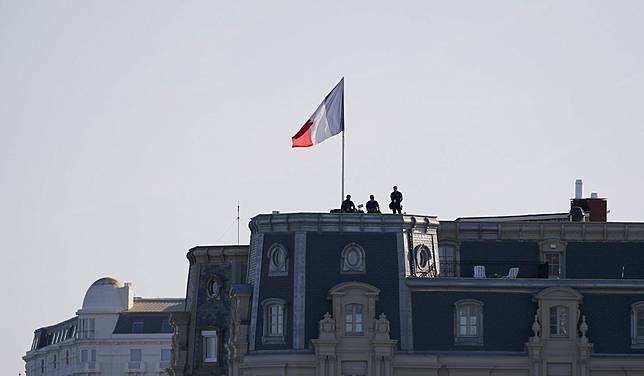 Chinese analysts also noted that Trump's dispute with the world's second-largest economy would have some bearing on the summit.
Wei Zongyou, a US foreign policy expert at Fudan University in Shanghai, said it appeared increasingly unlikely that China and the US would reach a trade deal before the 2020 US presidential election.
"Trump's approach reflects his consistent position on trade and his style of applying extreme pressure, which will lead to the escalation in the trade war growing in intensity," he said.
"The possibility of the two sides reaching a consensus before the election is decreasing each day."
Wei said other topics such as calls for free and fair trade, protection of intellectual property rights and reform of the World Trade Organisation would also feature in Biarritz, "but there is not likely to be any actual progress on trade issues".
Wang Huiyao, founder and president of the Beijing-based Centre for China and Globalisation think tank, said the higher US tariffs on Chinese goods would not find support at the G7 meetings.
"China is not the one instigating this conflict " it has been forced to respond, it is not the initiator," he said. "The US is the one who initiated (the dispute), and so (these) measures will not be welcomed by the G7.
"The G7 is not necessarily unfavourable to China, and many will also be dissatisfied with Trump's threats."
China unveiled retaliatory tariffs of 5 and 10 per cent on US$75 billion of American goods on Friday, blaming the US for escalating the dispute.
…Additionally, the remaining 300 BILLION DOLLARS of goods and products from China, that was being taxed from September 1st at 10%, will now be taxed at 15%. Thank you for your attention to this matter!

" Donald J. Trump (@realDonaldTrump) August 23, 2019
Hours later Trump tweeted angrily that China and "many other countries" had taken advantage of the US in areas such as trade and intellectual property theft.
He announced that the US would increase tariffs on US$250 billion in Chinese goods to 30 per cent from 25 per cent beginning on October 1, while raising duties on the remaining US$300 billion in Chinese products to 15 per cent from 10 per cent.
China responded to the latest developments with hawkish pieces in its state-run media, with the official party mouthpiece People's Daily describing Trump's newest levies as "barbaric".
"This kind of provocation only harms others and does not benefit anyone, and has already approached the limits of what the American people can tolerate," the commentary said.
Copyright (c) 2019. South China Morning Post Publishers Ltd. All rights reserved.
查看原始文章