Beijing says last year's 'Asian Oscars' were politicised by forces supporting Taiwanese independence
Industry watchers say China is not doing its cinema talent any favours by keeping them away from prestigious Taipei event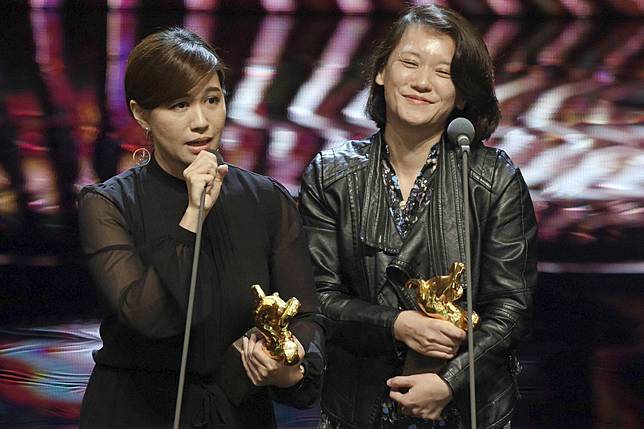 With eight weeks to go until the annual Golden Horse Awards in Taipei, Asia's most prestigious film festival has become a casualty of the political tensions between mainland China and Taiwan.
Dubbed the "Asian Oscars", the awards are the annual showcase event for the best in Chinese-language cinema, and a place for low-budget independent films to break into the mainstream.
But in August, the China Film Administration said no mainland filmmakers or their films would be allowed to take part in this year's festival on November 23.
The regulator said offenders would be put on a "watch list" and their films banned from the mainland, the world's second-biggest movie market.
Mainland authorities did not give a reason at the time for the ban. But at last year's ceremony, Taiwanese director Fu Yue said in her acceptance speech for best documentary that she hoped the self-governing island would one day become "truly independent".
The speech attracted swift condemnation from the Global Times, a state media tabloid, and the State Council's Taiwan Affairs Office, Beijing's top body responsible for Taiwan policy.
In September, TAO spokesman Ma Xiaoguang said forces supporting Taiwanese independence, including the ruling Democratic Progressive Party, were to blame for the ban on mainland talent at the festival.
Filmmaker Johnnie To quits as Golden Horse awards jury president
After the ban was announced, the number of feature film submissions fell from 228 in 2018 to 148 this year " the lowest level in four years.
Hong Kong production houses, under pressure from Beijing, joined the boycott, and last week, filmmaker Johnnie To Kei-fung stepped down as president of this year's Golden Horse Film Awards jury, citing contractual commitments.
The mainland has also scheduled its biennial Golden Rooster Awards for the same day as Taiwan's event.
While the ban was aimed at Taiwan, mainland Chinese and Hong Kong filmmakers might also lose out, observers said.
Kristina Karvelyte, an assistant professor at Ming Chuan University in Taipei, said the boycott would not have a major effect on Taiwan's film industry.
"While China's purpose behind this was to tarnish the reputation of the event and to 'punish' Taiwan, ironically, it's mostly Hong Kong and Chinese filmmakers that are now paying the price for this decision," Karvelyte said.
"Taiwan will keep hosting the awards with or without China, just like it was hosting the event decades before 1996 (when mainland filmmakers were first allowed to participate)."
Kevin Ma, a Hong Kong-based film commentator, said the ban could mean mainland productions lose out on international attention.
"Winning a Golden Horse award legitimises a film and certainly helps its reputation, so to lose (participation) hurts the Chinese film industry even though no one is going to admit it," Ma said.
"It hurts a lot of (mainland) art house films that need critical acclaim to get attention for global marketing purposes."
Taiwan's Golden Horses vs China's Golden Roosters
The ban is especially significant given that many mainland films have won the top prizes in recent years, including Zhang Yimou's 2017 martial arts fantasy Shadow, and last year's mainland smash hit Dying To Survive, a commentary on the mainland's health system.
Chris Berry, a film studies professor at King's College London and a juror at the festival in 2017, said the event was set up by the ruling Kuomintang in 1962 to promote Mandarin-language cinema and had arguably been inseparable from cross-strait politics.
By 1990, the awards' administration had been taken over by an independent committee "to give them more credibility and political autonomy, and put them at arm's length from government", Berry said.
"Democratisation and removal of government control over the awards has made it more difficult for organisers to control what winners say when they receive their awards," he said.
"So, the recent complete ban makes sense as part of the (Chinese President) Xi Jinping government's discomfort with arenas of public discourse that it does not have full control over."
Taiwanese film producer Gene Yao said the festival's prestige was in part due to its efforts to distance itself from government.
"The Golden Horse Awards have been completely open and independent for the longest time," he said. "All of us in the industry do not dare touch it; from submissions to winning the awards, all films are judged fairly and screened to the public."
Beijing's ban on solo travellers to Taiwan could cost self-ruled island US$900 million by January
Yao said the timing of the festival ban was related to January's presidential elections but would be temporary.
"You say it is a 'boycott', but to me it is more that the authorities are looking to avoid any possible risk of a minor controversy escalating the cross-strait situation," he said.
"If you were a film administration official, you would simply find a reason to stop travel (to Taiwan), and wait until the elections are over before deciding what to do next year.
"In terms of Communist Party policy, promoting cross-strait communication is still crucial.
"No one would dare to stop all dialogue in the run-up to (eventual) reunification. They are targeting the Golden Horse Awards because it is a sensitive item on the agenda that contains all sorts of possibilities (for controversy)."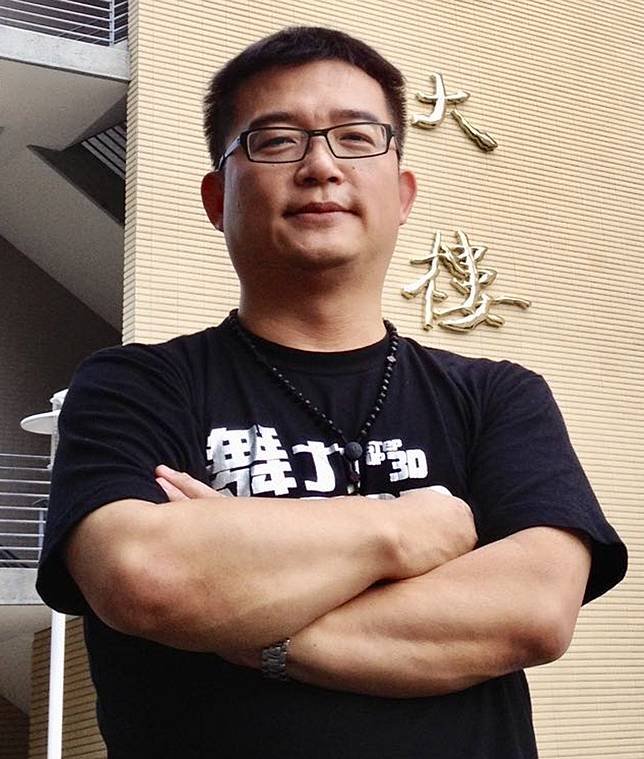 Hao Jian, a Beijing-based film professor, said the ban would be bad for the mainland's film industry because it meant "one less opportunity for cultural exchange between Chinese-language filmmakers".
"Strangely, no mainland directors have spoken out or complained about the ban," he said. "It's been silence."
He thought the boycott was because Beijing believed last year's awards ceremony was politicised.
"The policy (ban) is there because China does not want its directors to be further influenced by freedom of expression, freedom of information, creative freedom (in Taiwan), which could cause their way of thinking to become more diverse," he said. "But this is only my guess."
Copyright (c) 2019. South China Morning Post Publishers Ltd. All rights reserved.
查看原始文章