The World Health Organisation says nations should prepare for a pandemic, but 'facts' dictate Covid-19 isn't one yet
Names aside, experts say the most important thing is establishing a cohesive plan for dealing with the deadly disease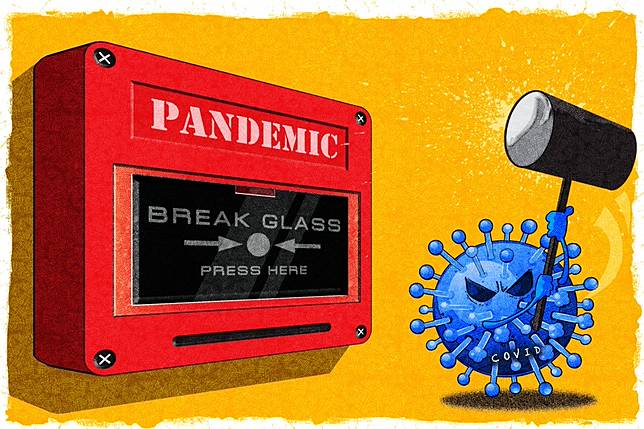 As the number of coronavirus cases continues to grow around the world, the debate as to whether the Covid-19 outbreak should now be called a pandemic is hotting up.
On Monday, the World Health Organisation (WHO) urged nations to prepare for a possible pandemic, but stopped short of declaring one.
"Using the word 'pandemic' now does not fit the facts but may certainly cause fear," WHO director general Tedros Adhanom Ghebreyesus told a news conference in Geneva.
"We must focus on containment while doing everything we can to prepare for a potential pandemic," he said.
But as the number of confirmed cases and deaths spiked in South Korea, Iran and Italy, Australian Prime Minister Scott Morrison on Thursday launched an emergency plan, saying the risk of a pandemic was "very much upon us".
While the WHO defines pandemic as the "worldwide spread of a new disease", Tedros did not say how Covid-19 failed to meet that criterion.
Meanwhile, the US Centres for Disease Control and Prevention (CDC) said on its website that the disease met two of the three criteria it used to define a pandemic.
"The fact that this disease has caused illness, including illness resulting in death, and sustained person-to-person spread is concerning," it said.
"These factors meet two of the criteria of a pandemic. As community spread is detected in more and more countries, the world moves closer towards meeting the third criteria " the worldwide spread of the new virus."
As of Friday, confirmed cases of the novel coronavirus had been reported in more than 50 countries around the world " and on every continent except Antarctica " with at least 20 announcing their first infections over the past week. Authorities in California on Thursday reported 33 new infections.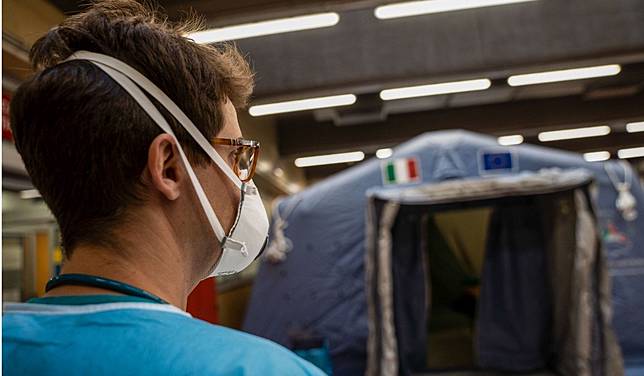 The apparent reluctance of health organisations to define the Covid-19 outbreak as a pandemic has sparked criticism from many experts.
Marc Lipsitch, a professor of epidemiology and director of the Centre for Communicable Disease Dynamics at the Harvard T.H. Chan School of Public Health in the United States, said that with outbreaks reported on more than one continent, Covid-19 was already a pandemic.
"The idea (of a pandemic) is a disease with widespread transmission in multiple locations around the world," he said.
"When I said that (it would become a pandemic), it was speculation. Now I think by any reasonable definition, at least the two-continent definition, it is just a fact."
And as there were likely still many undetected cases, there was a strong possibility of sustainable human-to-human transmission in countries beyond China, South Korea, Iran and Italy, he said.
Could the coronavirus help to improve China's ties with South Korea, Japan?
Despite the escalation, Lipsitch said the confusion over the naming of the epidemic was possibly because people were rethinking their positions.
"I think at the moment we are in a transition period. In public, almost everyone said that this was containable, but in private many, especially experts, had their doubts," he said.
"Now people are confused because some people are saying it's a pandemic, some people are saying that it is not a pandemic."
The problem, Lipsitch said, was that unless there was a clear voice, countries and people would not know what to expect or how to plan for it.
"One thing I have learned in my field is that having a scenario to plan for, even if you are not sure they are the right ones means everybody makes a plan that is coherent," he said.
"What can happen when some people think it is a pandemic and some people will think it is a local problem for China or a Chinese problem is that they cannot come up with a coherent plan together because they don't assume the same thing or (have the) same train of thought."
While declaring a pandemic might suggest efforts to contain the coronavirus outbreak have failed, Amesh Adalja, a senior scholar at the Johns Hopkins University Centre for Health Security in the US, said that communicable diseases like Covid-19 could not be contained in that way.
"With a respiratory virus that spreads within a community, containment is not a real possibility. The containment hasn't failed, it was never going to work," he said.
While containment cannot eradicate a disease, it does buy scientists time to research and develop medicines and vaccines to fight it.
"The world needs to come together and join efforts to prevent the virus from spreading further before it is too late to contain it," WHO spokesman Christian Lindmeier said in an email reply.
"The window of opportunity we have now was created because of the serious measures China took in Wuhan and other cities, and we need to be serious on how we use it."
Coronavirus more likely than Sars to bond to human cells, scientists say
Adalja said that as the outbreak entered the early phases of a pandemic, what was needed now was a change of policy on how to deal with it.
"Priorities must shift from containment to mitigation," he said. "The priorities must include vaccine development, diagnostic scale up, antiviral clinical trials and public health messaging. This has to be coupled to hospital preparation."
The last formally confirmed pandemic was the H1N1 flu outbreak, which according to official figures killed 18,500 people between April 2009 and August 2010. However, a study by US CDC scientists published in medical journal The Lancet in 2012 estimated that the outbreak killed as many as 575,400 people worldwide.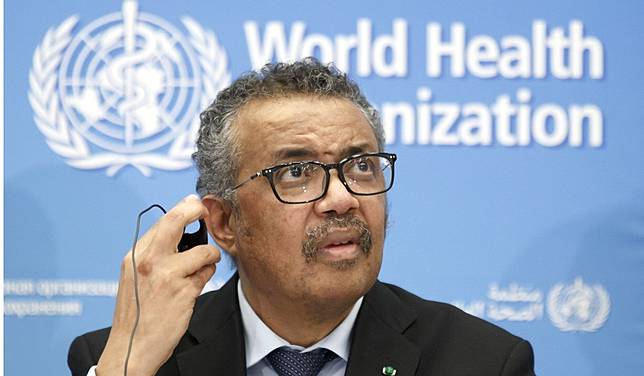 Lipsitch said that in trying to manage the pandemic, countries could learn from the measures adopted by Chinese authorities at the community level rather than depending only on travel restrictions.
"If it really is a pandemic, then we don't need to start making better and better plans for travel restrictions, because eventually those are going to become less relevant," he said.
But the measures used in Wuhan, the central China city at the centre of the outbreak, such as forcing people to stay at home and banning public gatherings might be more useful.
"They may not be ready to let them (the travel restrictions) go, but eventually it is going to be widespread transmission under a pandemic scenario," he said.
"What we really need are ways of locally reducing transmission, and the WHO said China had set an example of what we should do."
However, Lipsitch said other countries may choose to be "more humane" in their application of such restrictions.
In some Chinese cities, for example, people are banned from leaving their homes unless given permission to do so once or twice a week to buy groceries. In the southern city of Guangzhou, dining in restaurants has been outlawed " though takeaway meals are still allowed " and across the country schools have closed their doors.
While China has been praised by the WHO for its efforts to contain the outbreak, Zhong Nanshan, the country's leading authority on respiratory diseases, said on Thursday that although Beijing was confident of bringing the epidemic under control within China by the end of April, its spread to other parts of the world had created uncertainty on how it might now develop.
Bruce Aylward, the head of a WHO team that visited China recently, said on Monday that China's "aggressive" and "tailored" approach, including "old-fashioned" methods, such as an emphasis on basic hygiene, were useful lessons for the world.
Lipsitch, however, said that different countries and cultures could adopt their own approach to containment.
"In terms of government measures, the main priority is trying to slow transmission locally whenever it is happening," he said.
"In different countries that means different things. What you have accomplished in a Chinese city where probably you know everybody on your block, is different from how you can accomplish it in an American city in which probably nobody knows anyone."
What was also important was trying to determine how the coronavirus spread among children as that would help in making decisions about whether to close schools, he said.
Professor Emily Chan Ying-yang, a medical professor at Chinese University of Hong Kong and a visiting professor at Oxford University, said more time was needed to assess the effectiveness of the containment effort.
"The public health measures for infectious disease control are common knowledge. But how to do it effectively is the real key," she said.
Chan co-chaired an expert panel at a WHO meeting in Geneva earlier this month, which established three research priorities: clinical studies into Covid-19, enhancing uptake of public health measures and supporting health care workers, and improving the risk communication strategy.
"The needs of health care workers are often ignored," she said. "This is not unique to Covid-19."
Illustration: Henry Wong
Purchase the China AI Report 2020 brought to you by SCMP Research and enjoy a 20% discount (original price US$400). This 60-page all new intelligence report gives you first-hand insights and analysis into the latest industry developments and intelligence about China AI. Get exclusive access to our webinars for continuous learning, and interact with China AI executives in live Q&A. Offer valid until 31 March 2020.
Copyright (c) 2020. South China Morning Post Publishers Ltd. All rights reserved.
查看原始文章