Anthony Neoh is not against the idea of a commission of inquiry, which the city leader has rejected
But he says delving into individual officers' actions would mean them being 'disciplined twice'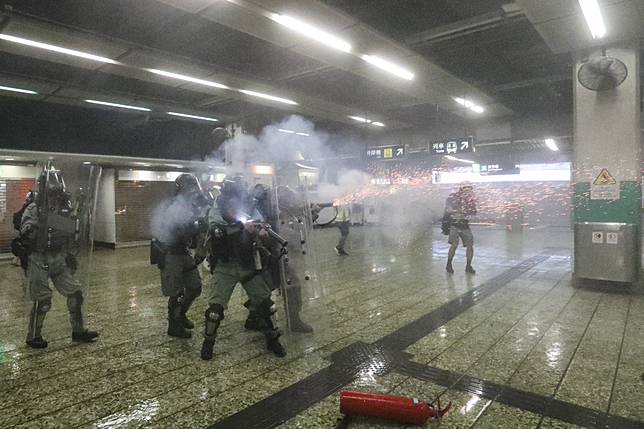 A judge-led inquiry into unrest which has rocked Hong Kong for months should not delve into individual police officers' culpability, as that would mean them being "disciplined twice", the head of the police watchdog has said.
Anthony Neoh SC, who heads the Independent Police Complaints Council (IPCC), said any commission of inquiry should instead focus on ways to improve police operations, as well as social problems facing the young people who make up the vanguard of the protest movement.
"When the officer investigated by his own peers and the Complaints Against Police Office process (finds) 'I got investigated again, so I'm under double jeopardy' … he's going to scream, basically," Neoh said.
By law, anyone's testimony before a commission is exempt from civil and criminal proceedings, but not disciplinary proceedings.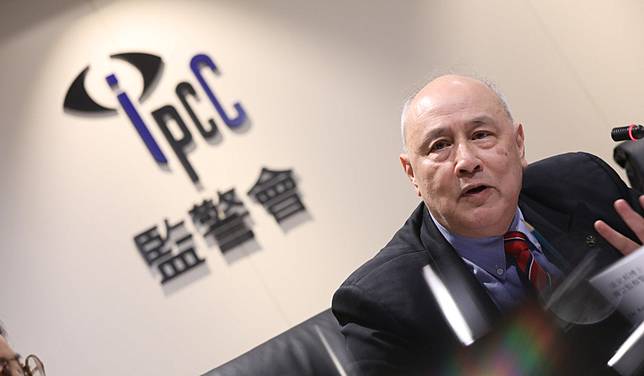 "Therefore it boils down to what could be improved, what went wrong, so on. If that is done that way, I think they should wait for our report, from the IPCC, then if not sufficient, then do that," he said, suggesting that there might be a proper time for a commission of inquiry further down the road.
Although he cautioned an inquiry could heighten social tensions, the legal heavyweight stressed he was never opposed to having a commission of inquiry, to provide a political solution and end the months of unrest in Hong Kong, which has included road occupations, sieges of police stations and clashes between officers and protesters.
An independent inquiry into the police's handling of protests has been one of the five demands of protesters, one that has received increasingly widespread support.
But Carrie Lam Cheng Yuet-ngor, the embattled chief executive, has rejected calls for a probe from former top officials, academics and lawyers, and instead called for a review of police operations and protocols by the IPCC through a special task force.
Four police associations have repeatedly expressed strong opposition to an inquiry, warning such a move could damage force morale.
Neoh, who revealed he had met representatives of the police associations, agreed the concern over being punished twice for possible misdemeanours was justified.
"But I don't think the force will be averse to an inquiry into its practices, because the force will want to improve," he said.
He noted that the idea of a commission of inquiry had its own limitations. One of the difficulties he noted was protesters being unwilling to testify in the commission setting, where they could be identified by police.
The commission of inquiry doesn't necessarily get to the truth, unless it's a very discrete matter. On something that is as wide as (recent political discontent), if you set up an inquiry, it's hard to know how to startAnthony Neoh, IPCC head
"The people who really did bad things, they won't come to you. Which is why in the UK, right after the 2011 riots, they didn't do a royal commission as they didn't think the rioters would come to you and present themselves," Neoh said, while making clear he passed no judgment on the Hong Kong protesters or police.
Supporters of an independent inquiry have suggested it as a platform to resolve the political crisis, which could be broader than previous commissions of inquiry, such as those into bus safety or the Lamma Island ferry tragedy that killed 38 people in 2012.
But Neoh said that would be tough.
"The commission of inquiry doesn't necessarily get to the truth, unless it's a very discrete matter. On something that is as wide as (recent political discontent), if you set up an inquiry, it's hard to know how to start," he said.
During the unrest, now in its 11th week, police have come under serious criticism for allegedly using excessive force, including firing tear gas into a railway station and shooting pepper balls from close range.
Neoh pledged the IPCC would look into those allegations, adding that any use of force must be necessary to achieve a lawful purpose. But he declined to offer a view on police conduct, given the ongoing IPCC study.
"I have to be fair at this stage and not prejudice that," he said.
But the senior lawyer conceded that he could see officers on the ground had not been properly supervised by their seniors in the use of force, particularly in separating radical protesters from other protesters or onlookers.
"They have not been very good at doing that, to be honest," Neoh said. "But it is not much of a question about the guideline (on use of force), but it was more of a question about using those guidelines on the ground."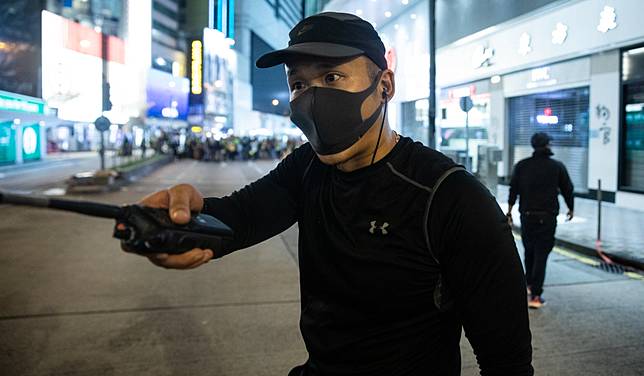 Neoh said police had to explain their tactic of infiltrating protesters' ranks in disguise. The force has previously said such undercover operations were to weed out very radical protesters throwing petrol bombs, and officers were not inciting violence.
"Decoys are always used for law enforcement, for drug investments and so on," Neoh said. "There's a different situation in a very public situation. So how do you deal with the difficulties? These are the questions we'll put (to them)."
Moving forward, he proposed the IPCC's power and structure could also be examined under an inquiry, to keep politics out of its operation.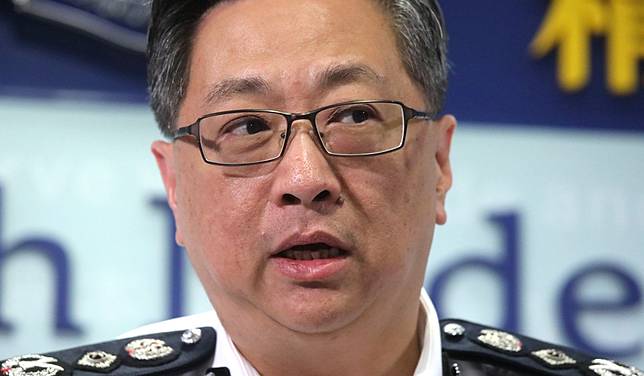 All three IPCC vice-chairmen now hail from the Legislative Council's pro-establishment camp. Out of 27 members of the IPCC's governing council, there is no one who belongs to the pro-democracy camp.
Neoh conceded the current composition could mean a review "riddled by politics". He said that, in the long run, any complaints against police should be handled by professional watchdog staff " who are typically drawn from other law enforcement bodies and the legal profession " instead of a governing council.
He cited complaints against police in Australia and Britain, which are only handled by watchdog staff, and overseen by a non-partisan board which answers to the national parliament.
For the time being, Neoh said he laid down the strict rule that any IPCC staff or decision should be free from interference. He also planned to allow minority reports within the IPCC council, if members cannot agree on the final findings of the report on the unrest.
The task force into the unrest will meet and interview various parties, including Commissioner of Police Stephen Lo Wai-chung, he said, adding that its processes and findings would be as transparent as possible.
Copyright (c) 2019. South China Morning Post Publishers Ltd. All rights reserved.
查看原始文章