Two people said to be in quarantine at a specialist hospital in Shenzhen and a third being monitored in Shanghai, but authorities decline to comment
Wuhan health commission confirms four new cases in city where outbreak thought to have started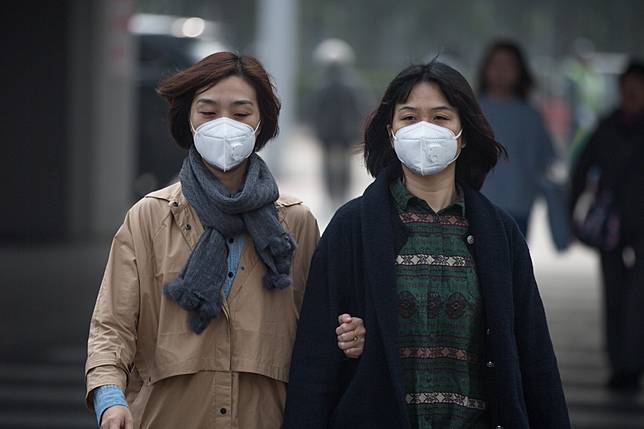 At least three suspected cases of the newly discovered coronavirus have been reported in Chinese cities outside Wuhan " the epicentre of the outbreak " according to sources with knowledge of the matter, raising concerns about the continued spread of the disease.
Two Chinese visitors to Thailand and a Chinese man working in Japan have already been confirmed as having been infected, while authorities in Singapore, Vietnam, Nepal, Hong Kong and Taiwan have said they are monitoring a number of suspected cases.
But while authorities in Wuhan reported four new cases on Saturday " taking the total there to 45 " there have been no official reports of any infections or even suspected cases in any other mainland Chinese cities, despite there being more than 80 of the latter in Hong Kong and four in Taiwan.
Of the cases diagnosed in Wuhan since last month, two people have died, five remain in critical condition and 12 have been discharged.
However, three separate sources have told the South China Morning Post that at least two suspected cases have been reported in the south China city of Shenzhen, and a third in Shanghai, in the east of the country.
The two people in Shenzhen are currently in quarantine at the Third People's Hospital, which specialises in the treatment of infectious diseases, the sources said.
A medical source said a person suspected of having been infected was being treated in Shanghai, but did not elaborate.
Wuhan pneumonia: how the search for the source of the mystery illness unfolded
According to medical experts, to be categorised as a suspected case, a patient must show symptoms resembling those experienced by people confirmed as having been infected with the new coronavirus, and have either visited Wuhan recently or been in close contact with a known patient.
In Hong Kong, 81 people have undergone a period of quarantine " all but six have since been discharged " but there have been no confirmed infections. There have also been four suspected cases in Taiwan, three in Singapore, two in Vietnam and one in Nepal.
According to health authorities in Wuhan, 763 people known to have been in close contact with the 45 confirmed cases have been tested for the virus but given the all-clear.
However, a study by researchers at Imperial College London published on Friday estimated that 1,723 people were likely to have been infected with the new coronavirus. The figure was based on a number of assumptions, including the duration of the detection period, the catchment population of Wuhan airport and the volume of international travellers, the report said.
The World Health Organisation (WHO) said on Friday that while it was unaware of any cases in Chinese towns or cities outside Wuhan, it had not ruled out the possibility that there were some.
"To date there have been no reported cases in China outside Wuhan, but we are still in the early stages of understanding this new virus, where it came from, and how it affects people," it said in a written reply to the Post's questions.
"There are many unknowns and the situation may continue to evolve. We have seen cases in other countries and it is possible there may be other cases reported in China too."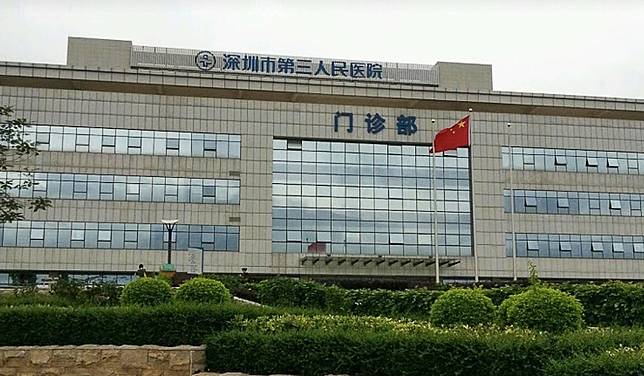 When asked to comment on the suspected cases, a doctor at the Shenzhen Third People's Hospital said he could not "disclose any information about the matter".
"You have to ask the health commission," he said.
A spokesman for the Shenzhen health authority said he had no comment beyond what had already been made public by the government.
The Shanghai Public Health Clinical Centre in Jinshan, which specialises in the treatment of infectious diseases, also declined to comment.
China coronavirus: five members of two families among 41 infected
Professor Benjamin Cowling, head of the epidemiology and biostatistics division at the University of Hong Kong, said there were practical difficulties for China in disclose suspected cases.
"In Wuhan and the nearby area it is currently the peak influenza season and there will be tens of thousands of people with a fever, due to an influenza virus infection, who have recently been to Wuhan," he said.
As most of the cases were likely to turn out to be unrelated to the new virus, it would be more practical for the government to disclose only confirmed cases to avoid causing the public any unnecessary panic, he said.
For China's health authorities, the challenge of controlling the spread of the disease is about to peak, as hundreds of millions of people across the country prepare for the Lunar New Year holiday. More than 3 billion journeys are expected to be made over a 40-day period, starting Tuesday, as people head home to celebrate with their families.
When the southern province of Guangdong was hit by the Sars (severe acute respiratory syndrome) outbreak in 2002-03, Chinese authorities withheld information about it over the holiday period, but that only aided its spread as the public was oblivious to the risks.
In the midst of the outbreak, which killed more than 700 people around the world, new measures were introduced in China making it compulsory for local authorities to report all cases to the central government. Beijing also pledged to disclose any information about Sars to the WHO in a timely manner.
However, China's Law on Control and Prevention of Communicable Diseases stipulates that only the State Council or an authorised city or provincial health authority can publish information about outbreaks or epidemics of communicable diseases. All other institutions and individuals are banned from doing so.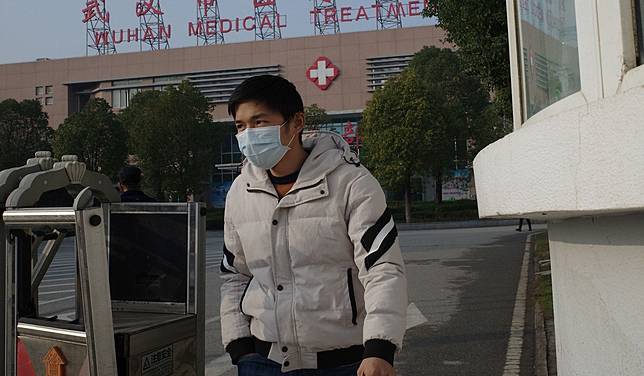 As reports of people being hit with the new coronavirus overseas have reached Chinese social media, so the scepticism about the apparent absence of infections and suspected cases elsewhere in China has grown.
"There is some important information the authorities are failing to explain," a person wrote on Weibo, China's Twitter-like platform. "So there is no increase of confirmed cases, but how about the suspected ones? Has there been an increase?"
Another asked: "So this virus travels internationally but not outside Wuhan?"
On January 1, eight people were punished by police for spreading "untruthful" information about the pneumonia outbreak.
Wuhan pneumonia: Hong Kong widens net but can hospitals cope?
The strain of coronavirus found in Wuhan " named 2019-nCoV by the WHO " is the seventh of its kind to be identified.
Of the six others, four cause only minor respiratory symptoms similar to those of a cold and two, while Sars and Mers (Middle East respiratory syndrome) are deadly, with the latter accounting for more than 850 deaths around the world since 2012.
The new strain was found in samples taken from the Huanan Seafood Wholesale Market in Wuhan, where many of the patients worked or visited frequently.
But some of those who have tested positive have denied ever going to the market, raising fears that the disease might be able to jump from person to person. The WHO said it had not ruled out such a possibility.
"Based on the current information, there is no evidence of sustained human-to-human transmission," it said in an earlier statement. "(But) At this stage, we cannot rule out the possibility of limited human-to-human transmission. This is an area requiring further investigation and information."
Dr Ho Pak-leung, an associate professor at Hong Kong University's microbiology department, said there were reasons to believe there had been some human-to-human transmission, and that there was more than one source of infection.
He urged the Hong Kong government to introduce health declaration forms for all airline passengers arriving in the city from Wuhan.
Additional reporting by Pinghui Zhuang, Phoebe Zhang, William Zheng and Alice Yan
Sign up now for our 50% early bird offer from SCMP Research: China AI Report. The all new SCMP China AI Report gives you exclusive first-hand insights and analysis into the latest industry developments, and actionable and objective intelligence about China AI that you should be equipped with.
Copyright (c) 2020. South China Morning Post Publishers Ltd. All rights reserved.
查看原始文章