The flying of flags of other countries at protests is often cited as evidence of foreign interference or an attempt to spark an uprising against central government
But ask the flag-bearers themselves and the picture is more nuanced and quite different from these assumptions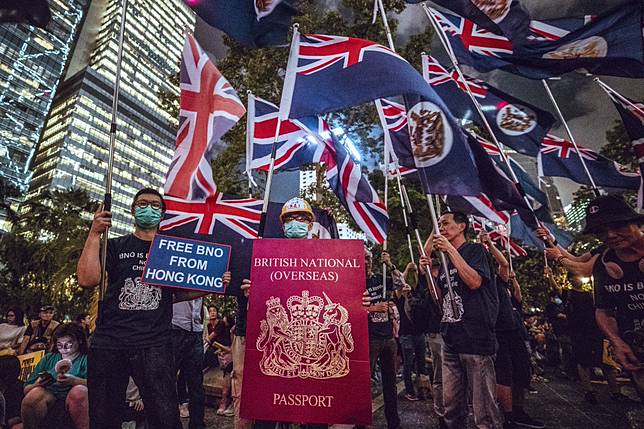 Foreign flags are by now such a predictable feature of Hong Kong's protests that they no longer raise eyebrows among the city's residents but to foreigners they seem like an extreme provocation challenging China's sovereignty over the city.
They are also often cited as evidence of foreign interference or part of a "colour revolution", in which foreign hands are trying to steer an uprising against the central government.
But ask the flag-bearers themselves and the picture is more nuanced and quite different from these assumptions, at least according to interviews the Post conducted over the past weeks.
On Friday night, there were two lone extradition bill protesters waving United States flags on the edge of a crowd of thousands gathered at Central's Chater Garden for a rally to raise international awareness of the movement.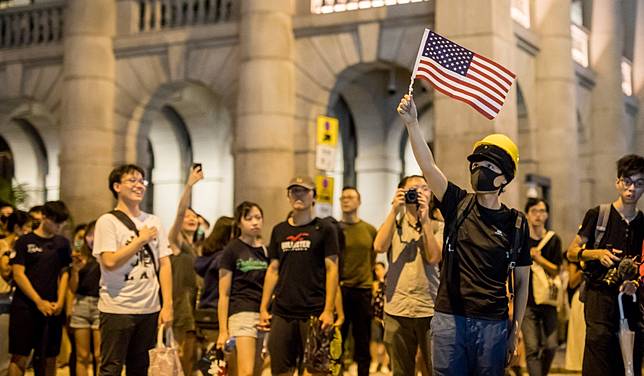 Elsewhere in the area, a dozen colonial British flags fluttered in the evening breeze. Apart from foreign flags, a scattering of pro-independence flags for movements in Hong Kong and Taiwan have also been sighted at protests, a different provocation that analysts said would also likely irritate Beijing.
There have been 11 consecutive weekends of protests against the now-shelved extradition bill that would have allowed the transfer of fugitives to jurisdictions such as mainland China.
At the Friday event kicking off last weekend's peaceful gatherings, one of the protesters with the US flag, who gave his surname as Cheung, said the ensign signified more than the country itself.
"I believe in the concept of freedom, the flag represents the value of freedom," he said.
But Cheung was not at all convinced that the US would give direct support to the movement.
"We are not their citizens, they will not give help," he said.
Another US flag-waver, who refused to give his name, said he wanted the American government to pass the proposed Hong Kong Human Rights and Democracy Act.
The legislation was first introduced in 2016 and then reintroduced earlier this year after the first protests against the extradition bill began in the city. While the bill is not likely to be passed in the short term, should it become law, it would require the US government to conduct an annual assessment of Hong Kong's autonomy " something the city's Basic Law and "one country, two systems" model is supposed to protect.
The proposed act will give the US president power to take action against people "complicit in suppressing basic freedoms in Hong Kong". An annual review of technology transfer between the US and the city would also have to be done under this law.
Some believe that the legislation will deter Beijing from suppressing the pro-democracy movement in Hong Kong.
The unnamed protester also dismissed claims that those with foreign flags were "hired guns" of foreign agents.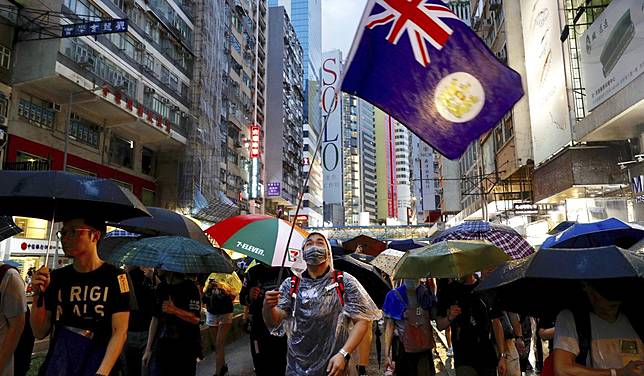 As for those carrying the British flags " a more regular feature of protests in previous years " those present at Friday's rally said they were members of British National (Overseas) and Commonwealth Citizens Equal Rights Rummage, an online group exclusively for Hongkongers with British citizenship or British National (Overseas) passports.
A core member, surnamed Ling, said the group was calling for Britain to give right to abode to BN(O) passports holders.
Ling also said his group disputed that Hongkongers born before 1997 were Chinese nationals.
"Unfortunately Chinese nationality was added onto our status after the signing of the Sino-British Joint Declaration," the 58-year-old retiree said.
The declaration, signed in 1984, paved the way for Hong Kong's return to Chinese rule in 1997.
Ling said he supported the anti-extradition movement, but added his group had a specific mission and he did not see them as fighting for greater democracy like the other protesters.
I'm nervous because I know a lot of people think that foreigners are coming here to cause trouble and split ChinaSteven, 55-year-old Briton
The Friday rally, jointly organised by university students and a group of pro-democracy internet users, called on the US to pass the proposed act and for Britain to declare that China failed to deliver its promises in the Joint Declaration.
A 55-year-old Briton, who gave his name as Steven, was a bit worried seeing his country's flag at Hong Kong protests, even if it made him think it showed the protesters also liked democracy and universal suffrage.
"I'm nervous because I know a lot of people think that foreigners are coming here to cause trouble and split China," he said.
"They would like to blame the problems on outsiders, but it's not really true."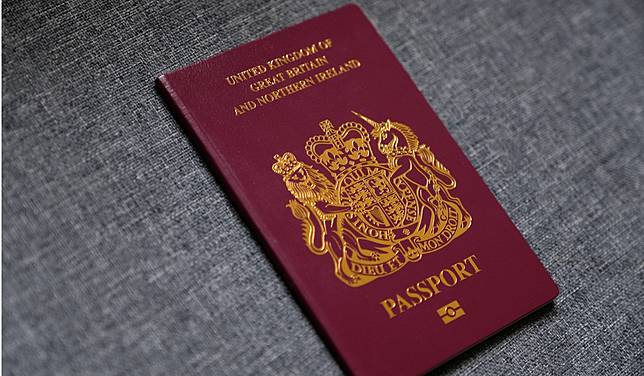 On LIHKG, an online forum frequented by anti-extradition protesters, there were mixed views over the presence of the foreign flags.
Some said the US flag would raise awareness of the Hong Kong Human Rights and Democracy Act and act as a "signal for help".
But others believed the images of Hongkongers waving foreign flags being replayed all over the world could give people wrong ideas about the movement.
"It will only lead the moderates to believe that we were paid by the Americans to protest," one user wrote.
Most people attending protests and interviewed by the Post shrugged off the foreign flags.
At a march in To Kwa Wan on Saturday, a 21-year-old university student, surnamed Kwok, said the flags could spark interest in those countries.
"They might not support (the movement), or they will oppose it, but at least they will pay attention to what is happening in Hong Kong," Kwok said.
Professor Hung Ho-fung, who chairs Johns Hopkins University's sociology department, said it was not uncommon for social movements to feature foreign flags and symbols.
"During its revolutionary years, the Chinese Communist Party held the portraits of foreign leaders " Lenin and Stalin " all the time," Hung said.
He also said the foreign flags showed protesters wanted Hong Kong to be "an international city rather than only a Chinese city".
Hung added: "It also reflects some protesters' identification with the values of liberty and justice that the US flag represents."
The Post spotted one US flag at the To Kwa Wan march, as well as one for Hong Kong independence and another for anarchism.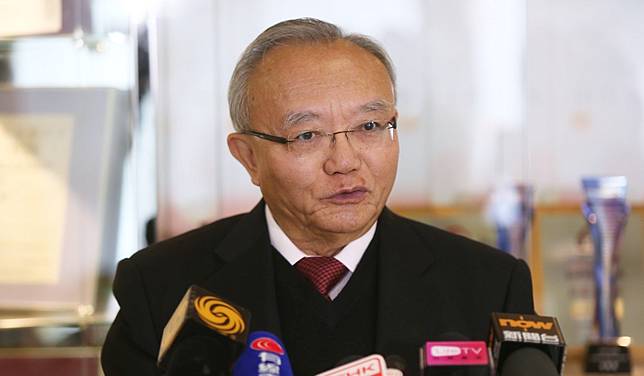 Lai Siu-kai, vice-chairman of the Chinese Association of Hong Kong and Macau Studies, said some people waved the flags to irritate and agitate against Beijing.
"But it gives the Chinese government more reasons to believe that foreign forces are involved (in the protests)," Lau said, suggesting such suspicions would not aid the protesters' cause.
In the light of the US-China trade war, Lau said Washington had reasons to want to cause instability in Hong Kong, as part of a bargaining chip to weaken China's overall position.
Chinese University political scientist Ma Ngok said the foreign flags, though in small numbers, may have helped protesters spread their messages abroad.
Noting that outlets such as Fox News were now carrying more reports on the protests, he said: "When US media see the flag, they pay more attention."
Copyright (c) 2019. South China Morning Post Publishers Ltd. All rights reserved.
查看原始文章