Xiaomi Mi A3 full review: good for Android fans on a tight budget, but better options are out there
Hardware compromises mean the six-inch OLED screen has a resolution of just 720p, and it runs on an old processor, with only 4GB of RAM
On the plus side, battery life is good and video stabilisation when shooting in 1080p is impressive; still, in Europe at least, this phone is overpriced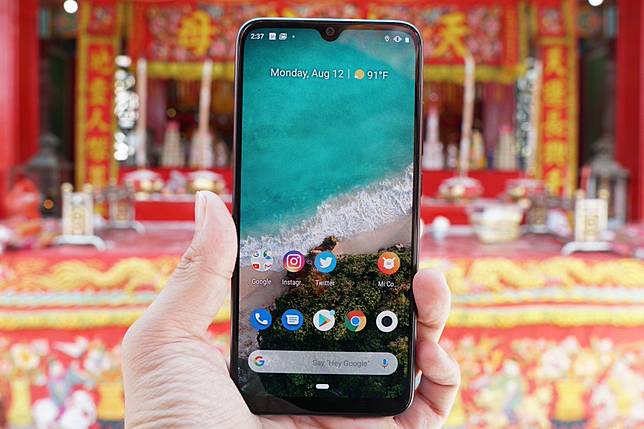 Considering that Xiaomi has built a successful ecosystem of smart products all connected via the company's MIUI software, it is surprising the Beijing-headquartered company chose to participate in Google's Android One initiative.
Android One is an initiative designed to convince phone brands to stop slapping their software on top of Android (these UI overlays are known as "Android skins") and revert to "stock Android" " in other words an unaltered, "clean" version of the software.
Perhaps Xiaomi understood that not many phone enthusiasts in the West like Android skins, and that a stock Android Xiaomi phone would help its appeal in Europe, one of its target markets. Whatever the case, Xiaomi's Android One line, the Mi A series, runs on software that differs drastically from that of other Xiaomi handsets.
This used to be good news as recently as 2016, when MIUI looked garish and did not run smoothly. But Xiaomi has improved MIUI significantly since version 10, released in 2018 " so much that, after a week of using the Xiaomi Mi A3 with stock Android, I think I prefer other Xiaomi phones running MIUI.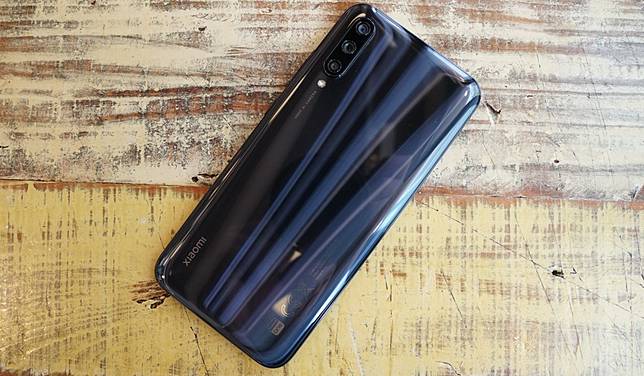 Design and hardware
Priced in Hong Kong at just HK$1,679 (in Europe, it's marked up significantly to Euro250), the Mi A3 is clearly a budget phone with some hardware compromises, but Xiaomi's decisions here are a bit baffling in my opinion.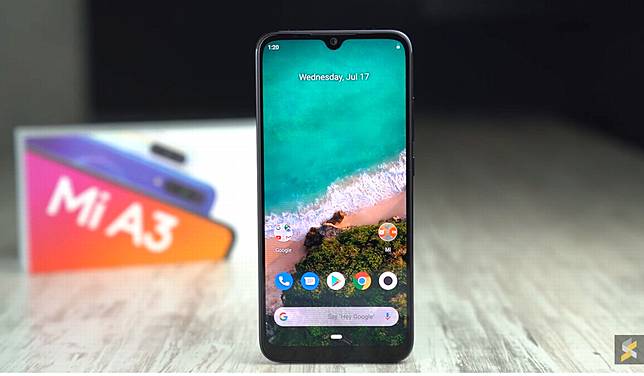 For example, the Mi A3 has a premium Gorilla Glass 5 back finish (other phones in this price range would likely go for plastic), and there's an in-display fingerprint scanner, a hardware component that costs a bit more than a traditional fingerprint scanner module. But at the same time, the six-inch OLED screen has a resolution of only 720p, and the phone is quite underpowered, running on an old Snapdragon 665 chip and 4GB of RAM.
Personally, I'd gladly trade the in-screen scanner and glass back for either a 1080p display or more RAM.
In terms of optics, the Mi A3 has a triple-lens system on its back, headlined by that same 48-megapixel sensor we've seen a dozen times now in mid-tier Chinese phones, along with an eight-megapixel wide-angle camera and a depth sensor. For selfies there's a 32-megapixel front-facing camera housed in a small "waterdrop" notch.
In a limited market such as the United States or South Korea (where Chinese phones are a rarity), the Mi A3 would look pretty impressive. But the Mi A3 does not sell in these countries; instead it's available in markets like Hong Kong and Spain where the Mi A3's design is nothing we haven't seen 20 times this year already.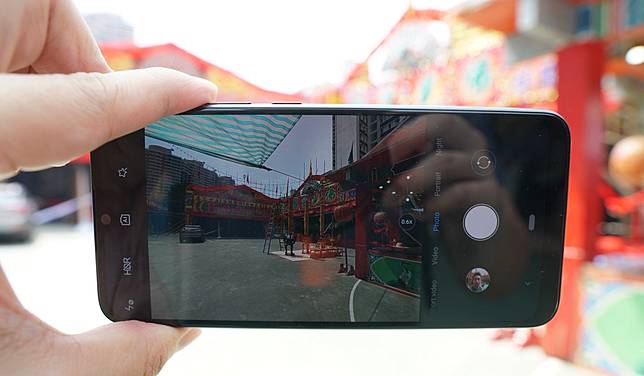 Software and features
The Mi A3 runs an almost entirely clean version of Android 9, with only one app out of the box that can be considered bloatware " a "Mi Community" app used to connect to Xiaomi's user forums. Otherwise, the phone is clean to the point of feeling bare-bones " there isn't a proper photo gallery or voice recorder app.
As mentioned earlier, I would have gladly taken stock Android over Chinese Android skins such as MIUI or Oppo's ColorOS a couple of years ago. But phone brands have really improved their software design in recent years. Today, MIUI, ColorOS, and OnePlus' OxygenOS are all excellent Android skins, and arguably improve on stock Android with more customisation options and features.
For example, MIUI offers two types of system navigation " either an iPhone X-like gesture navigation or older Android three-button system " and they're both superior to Android 9's much criticised "pill navigation" system.
MIUI also allows me to change app icon aesthetics and apply "dark mode" to ease stress on my eyes when using the phone at night.
On stock Android, no such options exist. In fact, stock Android will not even let me get rid of the Google search bar that sits on the home screen.
Performance and battery life
With an underpowered processor and only 4GB of RAM, the Mi A3 is noticeably slow. Apps take an extra beat to load, and cycling through various shooting modes in the camera app requires a split-second wait before it is ready to shoot.
When you do shoot photos, the camera performs well, with good lighting, accurate colour science and a nice bokeh portrait mode. At night, you'll have to use the dedicated "night mode" to produce Instagram-worthy shots, as shooting in auto results in poor dynamic range and noise. Stabilisation in video recording is also impressive when shooting in 1080p.
There is a 4,030 mAh battery here which, paired with the relatively low-resolution screen, makes this a marathon phone. In a week of testing I never finished a day with less than 25 per cent of battery left.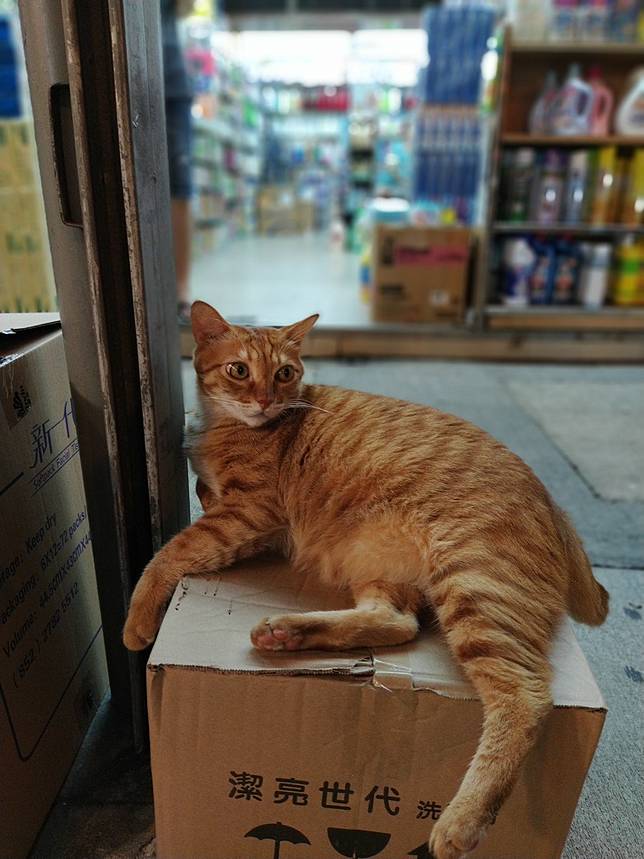 Conclusion
At HK$1,679 (US$215), the Mi A3 is cheap enough in Hong Kong to be worth considering for those in need of a phone but don't want to or cannot spend too much. In Europe, however, the Euro250 price tag is too high in my opinion, as there are many far more powerful handsets at just an extra Euro20-Euro40. Pricing and release dates in Southeast Asia have not been announced yet, but this phone is expected to make its way to India and likely Singapore.
Still, I think the Mi A3 is only for stock Android fans on a tight budget; there are much more appealing options, even within Xiaomi's own lines, out there.
Key specs
Dimensions: 153.4mm x 71.9mm x 8.5mm
Weight: 173g
Display: 6.0-inch 720 X 1560 OLED panel
Battery: 4,030 mAh
OS version reviewed: Android 9
Processor: Snapdragon 665
Cameras: 48-megapixel f/1.8 sensor with an eight-megapixel f/2.2 wide-angle sensor and a 2-megapixel depth sensor; 32-megapixel front-facing camera
Memory: 4GB of RAM; 64GB ROM
Colours: black, blue, white
Price: HK$1,679 (Hong Kong); 250 euros (Spain and other European regions)
Copyright (c) 2019. South China Morning Post Publishers Ltd. All rights reserved.