Wuhan leaders blamed for spread of China coronavirus as hospitals beg for supplies, death toll rises
Anonymous doctor blasts slow response by local officials while state media reporter calls for 'immediate' removal of city leaders
Smaller hospitals in other parts of the province launch public appeals for medical gowns, goggles and other basic equipment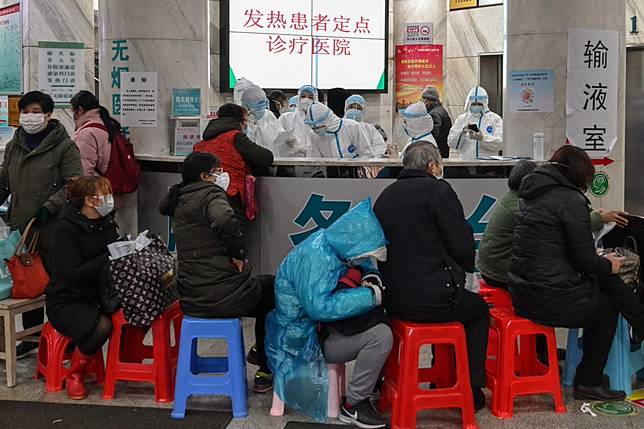 Pressure is mounting for local leaders to be held accountable for their response to the Wuhan coronavirus outbreak, in the central Chinese province of Hubei, which has so far killed 56 and infected more than 1,900 people in the country.
Doctors in Wuhan have been among those calling for health officials to be held to account and, in an unusually blunt statement on social media platform Weibo, a senior reporter from the province's official Communist Party newspaper Hubei Daily said the city's leaders should be removed "immediately".
"Like many people, I used to believe that a temporary decision to replace leaders with those less familiar with the situation would not be good for pushing through the (antivirus) work, but based on the worsening situation that is getting increasingly severe, those currently in the role have no capability of leadership," reporter Zhang Ouya wrote on Friday.
"For Wuhan, please change the leadership immediately," he added. The post was later removed. It is particularly rare in China " where any criticism or scepticism is closely controlled under the country's strict media censorship policy " for a journalist with a state-owned media outlet to make such a call publicly.
China deploys 1,230 doctors and nurses to help fight coronavirus
Hours after the post was published, Hubei Daily released a statement, apologising to the city government and leaders for "making negative publicity" and confirming it had ordered Zhang to remove the post.
The statement, which was widely circulated online, urged local reporters to "spread positive spirit" and said Zhang's comments did not represent the newspaper "but still made a negative impact". Neither the newspaper nor Zhang responded immediately to inquiries from the South China Morning Post.
In a public letter to China's top health authority, the National Health Commission, a doctor who claimed to be from a top hospital in Wuhan laid the blame for the serious nature of the coronavirus outbreak on the slow response by local health officials.
The doctor, who did not give his real name, said the numbers of patients infected with the disease had been growing since January 12 but the local health authority had failed to report new cases.
"These patients were not given proper quarantine nor medical treatment and they could travel in every corner of the city," the doctor wrote. "Later, when we warned patients and the public to wear masks and avoid crowded areas, they didn't take it seriously and thought we were exaggerating, and even some medical staff, including surgeons didn't believe it and were not willing to take basic precautions."
In an attempt to stop the spread of the disease, the local authority in Wuhan issued a travel ban in and out of the city on Thursday. Similar measures were quickly taken up by other parts of the province, with public transport suspended and residents advised to avoid visiting friends and relatives during the Lunar New Year holiday which started on Friday.
But the extreme measures have prompted anxiety and anger as worried residents rushed to local hospitals only to find themselves without aid because of shortages of everything from beds to testing kits and a lack of available medical staff.
A nurse from a hospital in the city of Huangshi, about 100km from Wuhan, told the Post the shortages of medical equipment in the province's smaller cities could be even more severe. "We don't even have enough masks. Each department is handed five masks every day, while doctors and nurses have to be on standby for 24 hours," said the nurse, who preferred to remain anonymous.
"All public transport has been closed and no taxi is willing to pick up those working in the hospitial," she said. "I just hope I can have a car to take my colleagues to work and back home."
Wuhan residents describe 'doomsday' scenes as patients overwhelm hospitals
In a rare appeal, at least 24 hospitals in Wuhan and other, smaller cities across the province have put out calls since Thursday for public donations of supplies including face masks, goggles, and medical gowns, especially for the doctors and nurses with a higher risk of exposure to the virus.
Jiangshan Union Hospital, a 1 1/2 hour drive from Wuhan, posted on social media on Thursday that its frontline staff were faced with a dwindling supply of equipment. "Goggles are greatly needed and we are asking for public donations so that we can better treat the patients," the hospital said.
Hu Xijin, editor-in-chief of Global Times, a nationalist newspaper affiliated with People's Daily, said China should have been better prepared for the outbreak and taken preventive measures at an earlier stage.
"We have had the experience of Sars, and this outbreak is similar to Sars," Hu wrote on Weibo. "This outbreak should not have happened in China which has advanced medical standards and social organisation capability. I personally believe the Wuhan city and national health care authorities should be responsible."
Hu said the media's role in scrutinising the government had been weakened over the years by various local authorities, which restricted journalists from following up on the virus outbreak.
Sign up now for our 50% early bird offer from SCMP Research: China AI Report. The all new SCMP China AI Report gives you exclusive first-hand insights and analysis into the latest industry developments, and actionable and objective intelligence about China AI that you should be equipped with.
Copyright (c) 2020. South China Morning Post Publishers Ltd. All rights reserved.