What To Do In Hong Kong This Summer If We Can't Travel
With travel restrictions in place for the foreseeable future, we're letting you know how to make the most of Hong Kong this summer
The continued spread of the coronavirus has led to travel plans being put on pause across the globe. While we may usually be gearing up for summer jaunts to countries both near and far, for the foreseeable future, travel appears to be off the cards.
 
Although we may be staying put in Hong Kong for the next few months, that doesn't mean that our summer plans need to be cancelled. As a result of the pandemic being seemingly under control in Hong Kong, we're lucky enough to have some of the most relaxed social distancing measures in place worldwide. And while we're slowly adapting to the ease in restrictions with a cautious approach, there's nothing stopping us from getting out there and falling back in love with the city we call home.
From beautiful beaches and island gems, to luxury stays and plenty of food to enjoy, here's how to make the most of Hong Kong this summer.
See also: 6 Ways Luxury Travel Will Change After Covid-19, As Predicted By The Experts
Book a staycation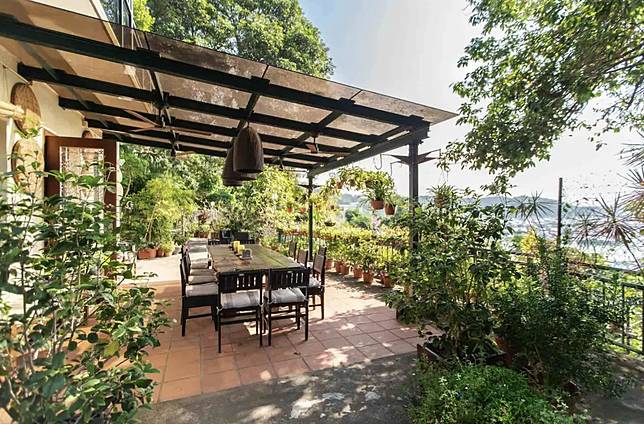 Whether you had upcoming travel plans set in stone, or were just dreaming of a relaxing break, you can still experience (almost) the same thing right here in Hong Kong.
 
It's no secret that our city boasts countless luxury options for you to book a night away from home. Whether you choose a chic boutique stay, or a blow the budget suite, there's something to suit everyone's needs. To complete your experience, and to ensure you return home feeling truly pampered, be sure to book in for a spa treatment like one of these reviving facials.
 
Alternatively, if you're looking for more of a "home away from home" feel, we've listed the chicest airbnbs that are available to rent both in and out of the city. Book a weekend away and get set to feel worlds away from the daily grind, with everything from spacious city lofts, to colonial mansions and Sai Kung staycations.
See also: 5 Luxury Pet-Friendly Hotels To Book In Hong Kong
Relax by a hotel pol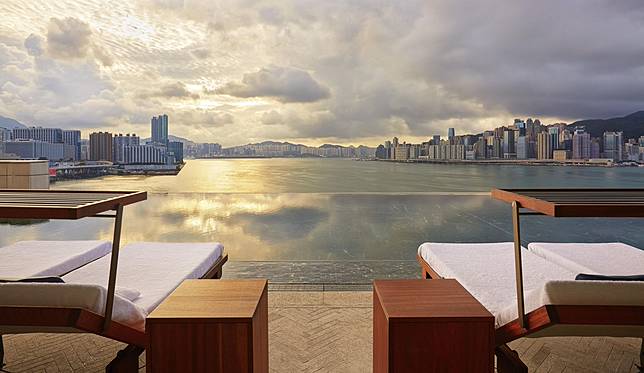 For ultimate holiday vibes, book in for a day pass at one of these luxe hotel pools. With temperatures already sky-high in the city, enjoy a little respite from the humid streets with a relaxing day spent poolside.
 
Featuring comfortable loungers, panoramic harbour views and plenty to eat and drink, you'll be able to benefit from some serious downtime, without having to hop on a plane.
See also: The Best Hotel Swimming Pools In Hong Kong
Go glamping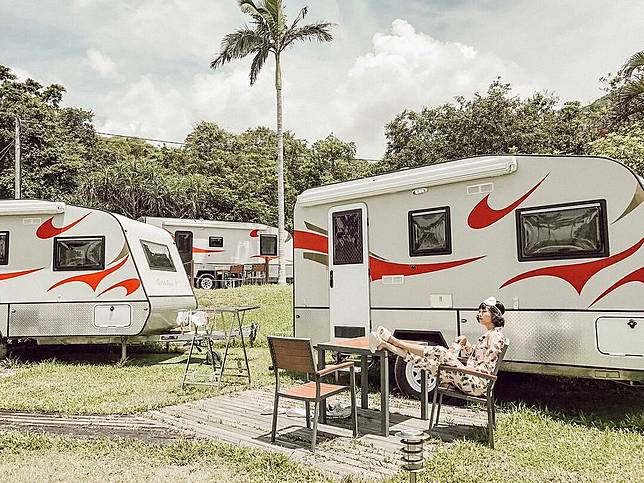 With Hong Kong's stunning natural beauty, there are plenty of options for places to camp. But for a slightly more relaxing experience, we're opting for glamping this summer.
 
From stargazing domes to unique transparent bubble tents and luxury caravans, we've compiled a list of the best, most beautiful glamping sites for you to enjoy the outdoors in style, without having to sacrifice any creature comforts. 
See also: The Best Glamping Sites In Hong Kong
Hike the city's trails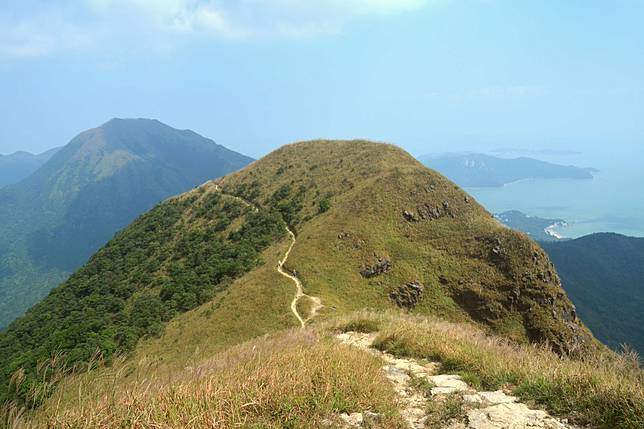 If you're itching to get out and make the most of the great outdoors, hiking is one of the best ways to experience Hong Kong's gorgeous landscape.
 
There's no shortage of trails to explore, from the well-trodden and much-loved favourites (which feature great food and drink options at the end), to the best trails on the outlying islands, and even some hikes that offer a dose of history.
 
To continue the theme of rest and relaxation, after the hard work is done, why not treat yourself to one of the city's best foot massages?
Explore the outlying islands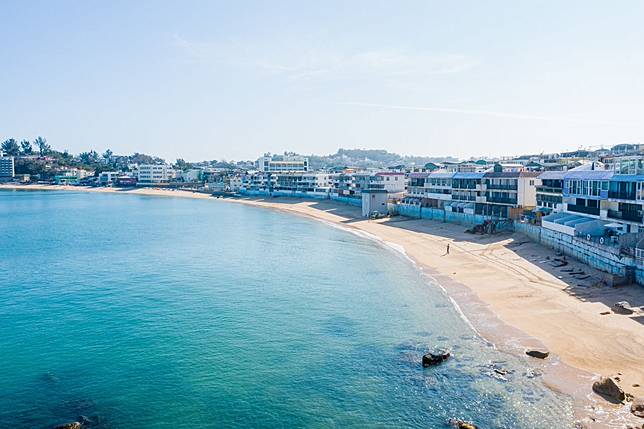 Famed for its unique culture and vibe, Hong Kong has plenty of eclectic neighbourhoods to explore, but for the summer months, we're heading to the outlying islands.
 
Easily accessible by ferry from the Central piers, we're letting you know the best places to eat, drink and explore on the islands of Lamma, Peng Chau and Cheung Chau.
 
Other out-of-the-city locations that are perfect for exploring this summer include the seaside town of Sai Kung and the stunning coastal region of Tai Long Wan.
See also: The Tatler Guide To Hong Kong's Outlying Islands
Spend the day at the beach
As with Hong Kong's gorgeous islands, the city's beaches are well-worth exploring. We all know and love the popular spots of Repulse Bay and Stanley, but if you head further afield, you'll find emptier beaches and clearer water – just the thing to make it feel like you've been on holiday.
 
Featuring azure waters and silky soft sand, you'll be hard pushed to believe these beautiful beaches are right on our doorstep.
See also: The Most Beautiful Beaches To Visit In Hong Kong
Up your Instagram game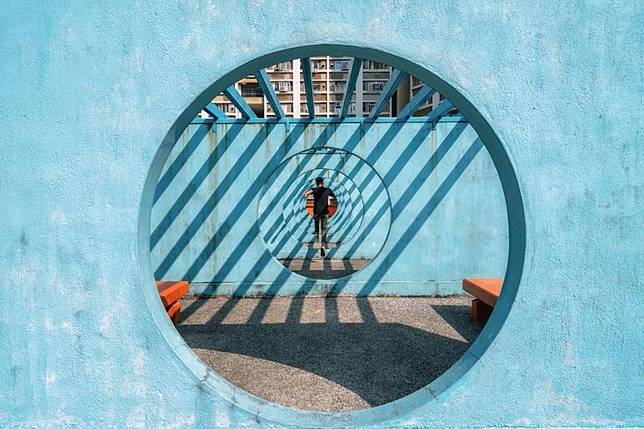 You may not be able to capture any dreamy travel shots this summer, but Hong Kong has plenty of photographic – and super Instagrammable – locations to explore.
From Instagram Pier and Dragon's Back, to The Peak, Quarry Bay's Monster Building and many more, we've listed 10 of the best IG spots in the city to up your grid.
Alternatively, venture a little further out to one of these lesser known spots and your followers will be sure that you've left the city for an epic break.
See also: iPhone Photography Tips From Tatler's Resident Photographer
Act like a tourist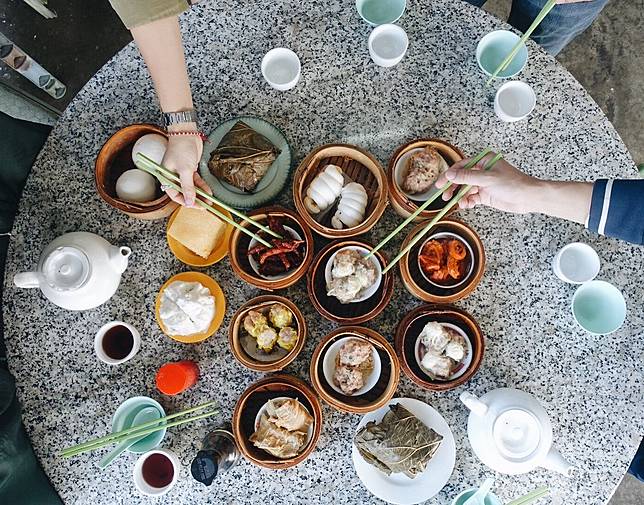 Along with not being able to get away ourselves this summer, it's also looking unrealistic to expect guests anytime soon.
Though we think that shouldn't stop us from visiting some of our favourite spots in the city that we usually reserve for tourists. From heading up to The Peak, to pigging out on Cantonese food and seeing some of the city's best sites, there's plenty to do, see and eat.
 
See the city through the eyes of a first-time guest and remember exactly why we love to call this city home.
See also: 10 Reminders Of Why Hong Kong Is A Great City To Live In