Update: Ludicrous lawsuits against China over COVID-19 totally groundless: FM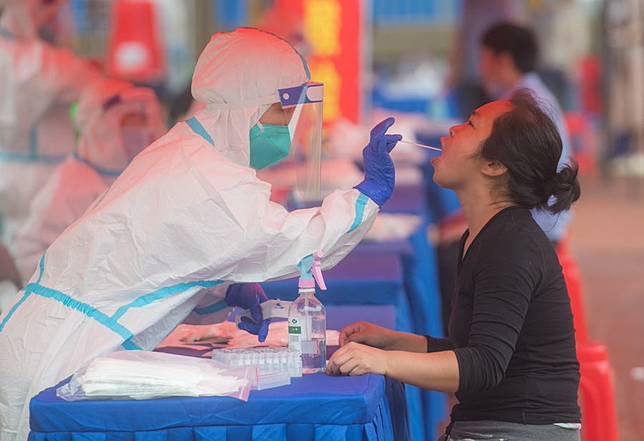 A resident takes the nucleic acid test at a testing post set up at a primary school in Dongxihu District in Wuhan, central China's Hubei Province, May 15, 2020. (Xinhua/Xiao Yijiu)
BEIJING, May 24 (Xinhua) -- The frivolous lawsuits against China over COVID-19 are shoddy ones, as they have zero basis in fact, law or international precedence, Chinese State Councilor and Foreign Minister Wang Yi said Sunday.
Wang made the remarks at a press conference on the sidelines of the annual national legislative session.
COVID-19 has caught the whole world by surprise and China is a victim like other countries, he said.
In a responsible manner, China was the first country to report the cases to the World Health Organization, and promptly share information with relevant countries and regions, the first to sequence the genome of the virus and share it with the world, and the first to publish guidelines for treatment and containment, he said.
China's record of COVID-19 response is there for the world to see, with a clear timeline and solid data that will stand the test of time and history, Wang said.
Clamouring for so-called "accountability and compensation" from a victim of COVID-19 and fabricating so-called evidence for frivolous lawsuits trample on international rule of law and betray human conscience, he said.
"If anybody thought they could use some ludicrous lawsuits to undermine China's sovereignty and dignity or to deprive the Chinese people of their hard-won gains, they'd be daydreaming and bring disgrace to themselves," Wang said.  ■