Thousands affected as heavy rains lash SW China's Chongqing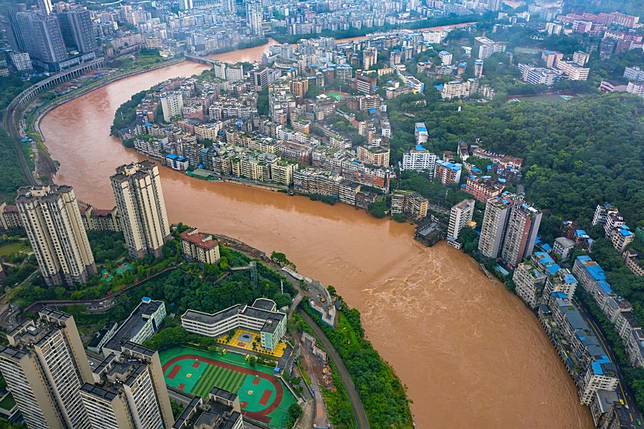 Aerial photo taken on July 1, 2020 shows the Qijiang River after heavy rainfalls in Qijiang District of Chongqing Municipality, southwest China. (Photo by Chen Xingyu/Xinhua)
Thousands of people have been affected as rainstorms continue to ravage southwest China.
CHONGQING, July 2 (Xinhua) -- China's national observatory renewed the blue alert for rainstorms as downpours continued to sweep vast stretches of the country on Wednesday.

In Chongqing Municipality's Qijiang District, rainfalls have caused an increasing amount of water to flow into the rivers in downtown areas, and some guardrails along the rivers were damaged by the rush of water.
A total of 25,801 residents in the district have been affected by the Wednesday rainstorms, and dozens of rural houses were hit by floods.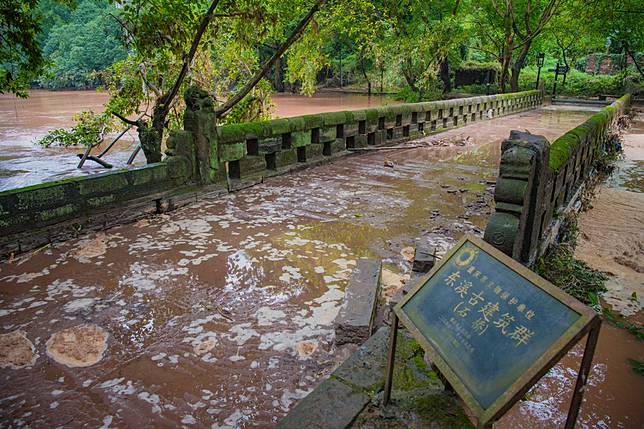 Photo taken on July 1, 2020 shows the flooded Dongxi Township in Qijiang District of Chongqing Municipality, southwest China. (Photo by Chen Xingyu/Xinhua)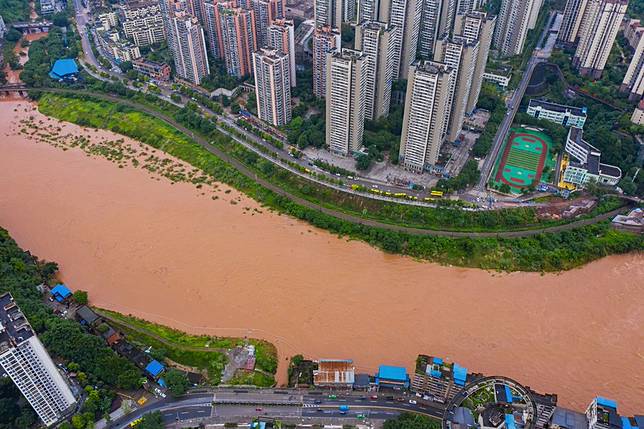 Aerial photo taken on July 1, 2020 shows part of the Qijiang River after heavy rainfalls in Qijiang District of Chongqing Municipality, southwest China. (Photo by Chen Xingyu/Xinhua)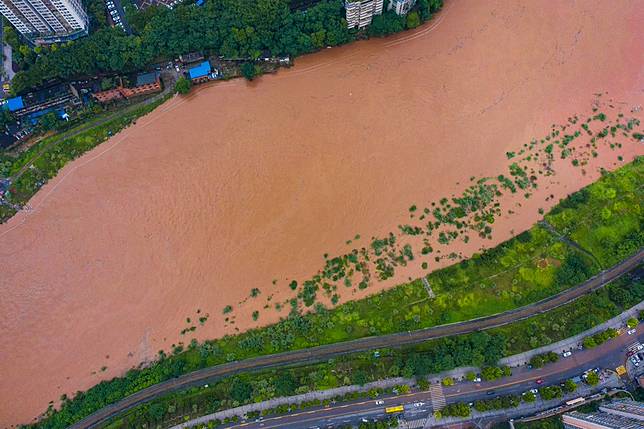 Aerial photo taken on July 1, 2020 shows part of the Qijiang River after heavy rainfalls in Qijiang District of Chongqing Municipality, southwest China. (Photo by Chen Xingyu/Xinhua)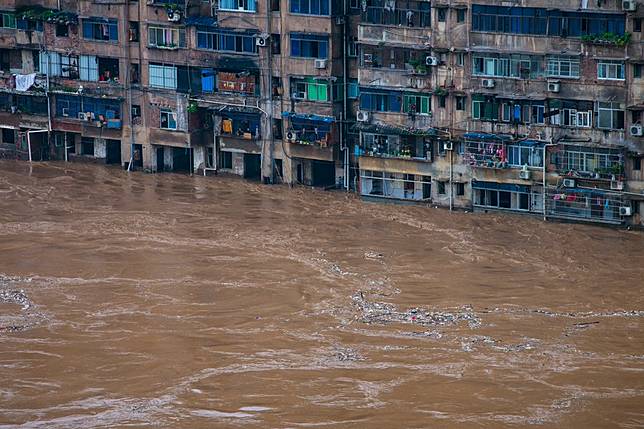 Photo taken on July 1, 2020 shows the flooded residential area in Qijiang District of Chongqing Municipality, southwest China. (Photo by Chen Xingyu/Xinhua)■