Tanzania's Serengeti park records sharp drop in tourists over COVID-19 threat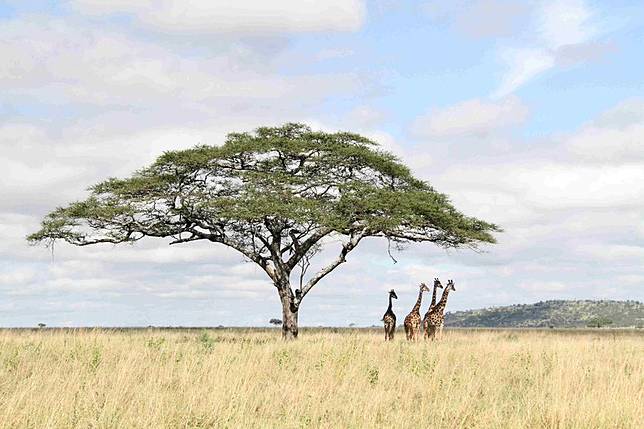 Photo taken on April 11, 2016 shows giraffes in Serengeti National Park in northern Tanzania. (Xinhua/Li Sibo)
The number of foreign tourists visiting the National Park in northern Tanzania has dropped sharply from 6,000 to 24 a day following the outbreak of the COVID-19 pandemic

DAR ES SALAAM, March 28 (Xinhua) -- The number of foreign tourists visiting the National Park in northern Tanzania has dropped sharply from 6,000 to 24 a day following the outbreak of the COVID-19 pandemic, an official said on Friday.
"Most tourists have canceled their scheduled trips and tour operators have stopped operation after several airlines cancelled international flights around the world," said Massana Mwishawa, chief warden of the Serengeti National Park.
Mwishawa said most hotels in the Serengeti National Park have closed, forcing employees to go home because there were no visitors to the game park. 
Tanzania has reported 13 confirmed COVID-19 cases as of Friday since it reported the first confirmed case on March 16.