Singapore is calm while Hong Kong boils, and it's down to this city's greedy developers and landlords profiting at the people's expense
For too long, the Hong Kong government has allowed landlords and developers to get fat on runaway property prices. If Carrie Lam really wants to defuse the protest anger, she must radically overhaul the dysfunctional housing policy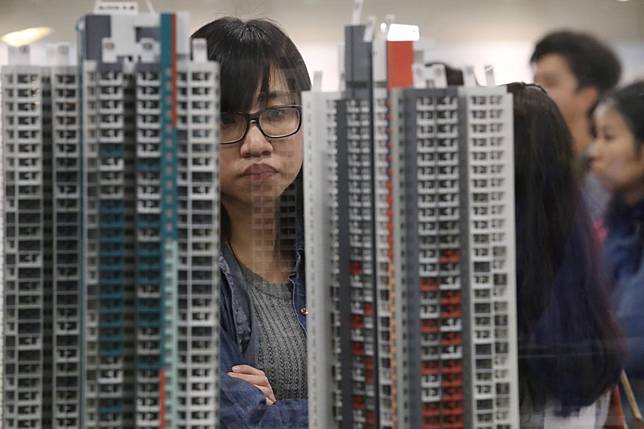 Hong Kong's street protests are into their third month and continuing, disrupting traffic and daily life. The unrest is also having an adverse economic impact. Why is there not more public anger at these disrupters? An important reason is the widespread discontent over the housing crisis, brought on by the greed of property developers and landlords who are entrenched and politically connected.
Compare Hong Kong with its sister city, Singapore. Both inherited public housing systems from their British colonial rulers.
In Hong Kong, less than 16 per cent of the population " or around 1.2 million people " live in subsidised "home ownership" flats. In Singapore, over 80 per cent, or about 4.5 million people, live in flats built by the public housing authority. Singapore's Housing and Development Board builds and sells affordable flats on 99-year leases. These flats can later be sold in the resale market, just like private housing. Thus, Singaporeans are more contented than Hongkongers.
In Singapore, a young couple can buy a newly built flat of about 400 sq ft for less than HK$1.5 million (US$191,000). In Hong Kong, a flat roughly a quarter of the size (121 sq ft) in a 29-year-old publicly owned building in Tai Po sold for around HK$2 million in January last year.
It speaks of the difference between a socially conscious policy, and greed. It is what the first Hong Kong government failed to address, and what its successors overlooked, but what should be addressed now.
The government-appointed Task Force on Land Supply has pinpointed Hong Kong's housing needs. The future looks grim. More than 250,000 people are waiting for public housing while many ageing housing blocks need to be replaced. Meanwhile, the population is expected to reach nine million by 2030 . Also, many units are occupied by people who could well afford to live in one of their investment properties instead.
This situation angers citizens and brings them onto the streets to join protests.
The task force reported a land shortfall of some 1,200 hectares, 800 hectares of which are urgently needed. So, the government chooses to build an artificial island off Lantau!
Does Hong Kong need it? Expeditious development of six new development areas in the New Territories would provide 2,500 hectares. Let us not forget the 1,300 hectares of brownfield land; expensive to patch together but much cheaper than building an island. Add to that the 1,000 hectares of farmland and enough acreage for housing to start to emerge. And, do not overlook the massive acreage developers are sitting on.
Henderson Land Development has a land bank of 650 hectares, Sun Hung Kai Properties holds more than 440 hectares, and New World Development has banked around 250 hectares. They should use it or lose it.
The rapacity of property developers and landlords is not only denying the average Hongkonger the right to own a home, it is also forcing many mid-priced retail establishments to close down. Since the 2014 "umbrella movement", many restaurants, bars and entertainment venues " Fat Angelos, Larucci, Mercado, Mercedes Me, Mr S.Y. Punti, Neo, The Kinnet and Vanimal, to name just a few " have shut their doors.
Among the latest was Grappa's Cellar in Central, forced to go to because its landlord wants to increase the rental income by replacing it with a food court. Sitting there on its closing night, July 19, listening to the band Last Order sing Queen's Radio Ga Ga, an American expression came to mind: pigs get fat and hogs get slaughtered " because the rent they charge is gaga.
Hong Kong developers and landlords " the metaphorical swine in this case " must bear maximum responsibility for the street protests. Is it any wonder that people are baying for the blood of the hog keepers and enablers: Chief Executive Carrie Lam Cheng Yuet-ngor and her political appointees and legislative supporters?
Developers and landlords have priced retail premises and housing beyond the reach of middle- and low-income Hongkongers. They have left many unable to own a business or home, forced to share rooms with their siblings and parents.
The seeds of today's protests were planted right after the change of sovereignty. Many families and sectors of the economy have not recovered from the property crash the following year. Household incomes have barely increased since 1998 while property prices have skyrocketed, allowing developers to help themselves to the fat of the land, along with their paralysed political enablers.
The government needs to change its economic trajectory and continued reliance on land revenues, and address the urgent housing crisis. This is a crisis that affects all ages and sectors of the economy, as witnessed by the cross-section of protesters. They include civil servants, financial and legal sectors, labour unions and airport personnel " everybody except property developers and landlords.
The government must initiate a meeting with protesters' representatives to announce the withdrawal of both the extradition bill and the Lantau Tomorrow Vision. Reallocation of the Lantau funds into affordable housing would go a long way to appeasing protesters and getting them off the streets. Appointing an independent Truth and Reconciliation Commission to investigate the improper behaviour of all parties on the streets would be an added sweetener.
Peter G. de Krassel is a strategic analyst, contemporary social commentator and author of the Custom Maid Politics series of books and blogs. peter@custommaidbook.com
Copyright (c) 2019. South China Morning Post Publishers Ltd. All rights reserved.