Set aside extra time for airport commute, Hong Kong authorities warn amid plans by anti-government protesters to disrupt traffic to aviation hub
Injunction at airport does not deter demonstrators, who intend to disrupt transport links
Methods suggested include packing train and bus services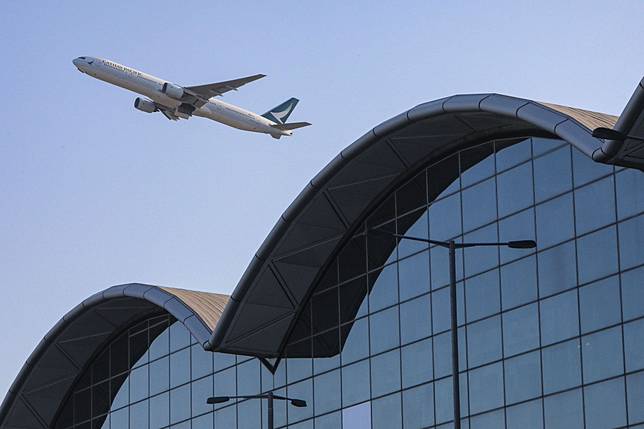 Authorities in Hong Kong warned those travelling to the airport on Saturday morning to set aside extra time for the journey as anti-government protesters vowed to disrupt traffic around the aviation hub.
Police and transport operators made the appeal with demonstrators aiming to skirt an extended injunction that prevents obstructions at Hong Kong International Airport. The court order covers roads within or near Chek Lap Kok where the complex stands.
At around 7.30am, queues at a bus terminal in Tung Chung, the closest residential district to the airport, appeared normal with a newspaper distributor saying the site looked less crowded than usual.
Local resident Harry Ho, 25, who works in sales, said he set out around an hour earlier than usual for a 10.50am flight to Japan in anticipation of delays from protests, which he described as only a minor inconvenience.
"I agree with protesters to some extent, but just don't affect us too much," he said. "(Their actions) are quite effective in attracting attention because it's related to the airport."
Isaac Ng, 18, arrived more than three hours early for his Eva Air flight to Taipei at 11.05am to avoid disruptions. "I took the bus and there were no traffic jams," he said. "I feel really sad because of what's happening overall. I hope Hong Kong people keep this (protest) up."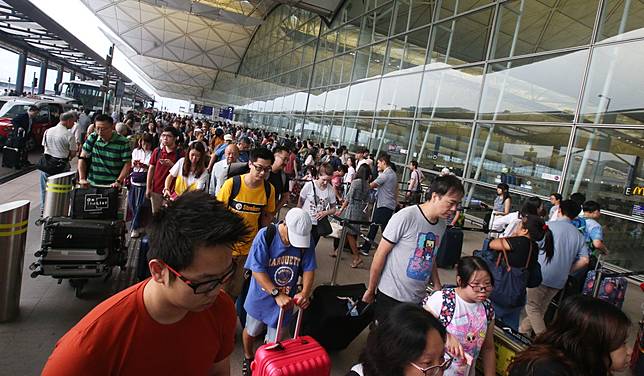 At the airport's departure hall, travellers were seen checking in and dropping off bags as usual. Queues were starting to form because of the controlled access points under the injunction.
But MTR staff at the Airport Express in Central were not taking any chances, with more employees on hand to guide passengers to trains. Cordons were set up in front of platform doors, with a reminder that the carriages were "reserved for passengers going to airport station".
At the express stop in the airport, security officers were on standby.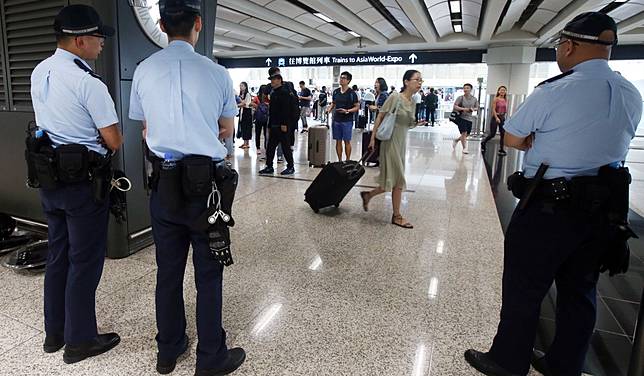 According to plans floated on LIHKG, a Reddit-like online platform that has become a virtual hub for the protest movement, North Lantau Highway, a major link to the airport, would be targeted by drivers and bikers.
The cyclists would also circle routes in Tung Chung, a town near the airport. Some others would try to pack the Tung Chung line, Airport Express and airport buses.
In Telegram discussions on Saturday morning however, users noted they did not have enough people. For example, by 7.30am, it was reported that only 12 bikers had arrived at the gathering point in Tung Chung. The encrypted messaging platform is popularly used by protesters.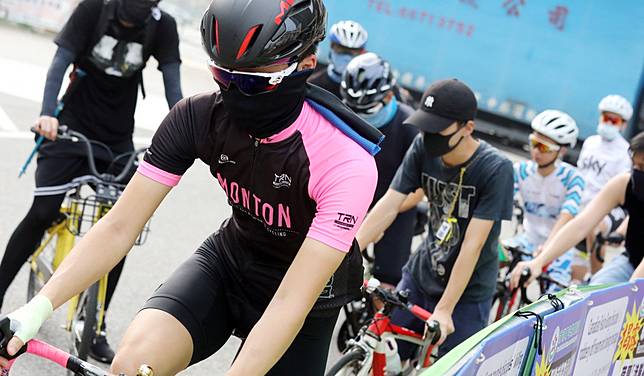 Past 9am, a group of about 20 men in cycling gear were riding around Tung Chung, assessing their options after they failed in their protest bid to disrupt traffic.
"The number of people who showed up today is a lot fewer than what I expected," said Eric Chan, a medical worker who came at around 7am.
Maybe Hong Kong people just can't help being lateEric Chan, cyclist
"Maybe Hong Kong people just can't help being late," he said in jest. Chan, who took the morning off from work for the cycling activity, said he had either watched or participated in all of the major protests since early June.
Other bikers, most of whom were wearing masks and goggles to hide their identities, were generally coy about their intentions.
"I'm here to see the 'Along the River During the Qingming Festival'," said Tony Cheung, an office worker who lives in Sha Tin, referring to an ongoing exhibition at the Asia World Expo.
The group said they intended to stay in the area for two to three more hours.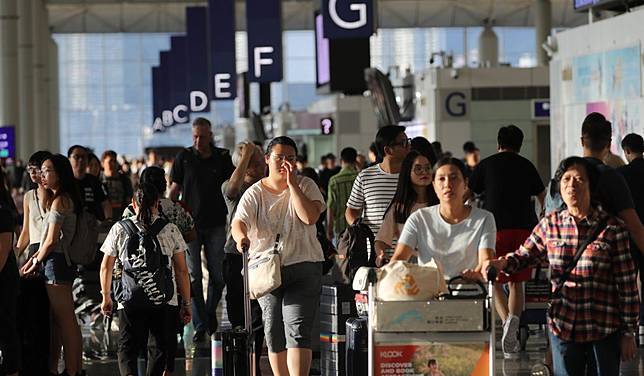 The planned disruptions, like others in nearly three months of protests that have rocked the city, are aimed at forcing the government to respond to demands, including the formal withdrawal of the now-shelved extradition bill and the setting up of an independent inquiry into the use of force by police.
But their moves face legal risk as the MTR Corporation had obtained an injunction on Friday night to restrain people from unlawfully and wilfully obstructing or interfering with the proper use of stations and trains.
According to the legal document on the rail giant's website, actions interfering with train doors or behaviour causing a nuisance on trains or in the stations are not allowed. The court order also bars people from damaging any property or using "threatening, abusive, obscene or offensive language"; or wilfully interfering with the comfort or convenience of anyone at stations.
The order would remain in force until next Friday.
To cope with potential disruptions on Saturday, contingency shuttle bus services running between Tung Chung and aviation facilities have been arranged for airport workers.
According to an employee at Novotel Citygate Hong Kong hotel in Tung Chung, some airlines had abruptly booked rooms to accommodate aircrew for Friday night, even though the staff members were initially expected to stay in the city centre.
A peaceful five-day mass sit-in at the airport descended into chaos a little over a week ago, with protesters blocking passengers from leaving, scuffling with them, and even detaining two mainland Chinese men. A total of 979 flights were cancelled on Monday and Tuesday last week.
Extending the injunction order sought by the Airport Authority on Friday, Mr Justice Wilson Chan Ka-shun noted that while the disturbances had subsided, the threat remained, including repeated calls on social media to obstruct passengers.
The court order bans unlawful and wilful obstruction of the airport and roads within or near Chek Lap Kok, confines demonstrations to "strictly within" two designated areas in the arrival hall, and bars anyone from "inciting, aiding and/or abetting" any obstructive act. The order does not stipulate which roads near the airport cannot be blocked.
On Friday, officials reported that patronage at the airport between August 1 and August 21 stood at around 4.16 million, down more than 11 per cent on the same period last year, while air cargo fell about 14 per cent, to around 250,000 tonnes.
The number of tourists also declined further, recording a near 50 per cent fall year on year from August 15 to August 20.
Copyright (c) 2019. South China Morning Post Publishers Ltd. All rights reserved.