Primary schools in Guiyang gradually resume classes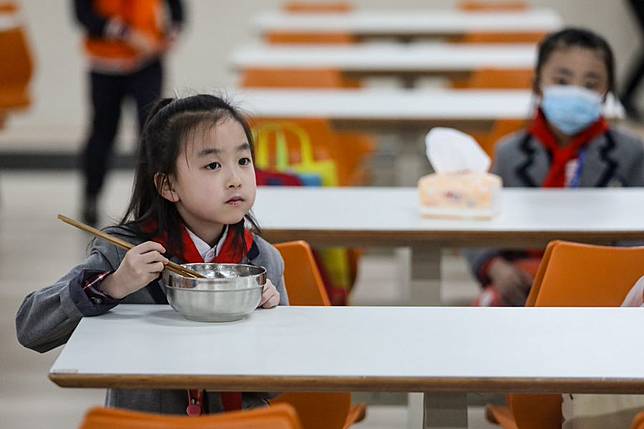 A student dines at the canteen of a primary school in Guiyang, southwest China's Guizhou Province, May 25, 2020. (Xinhua/Ou Dongqu)
GUIYANG, May 26 (Xinhua) -- Southwest China's Guizhou Province is reopening more schools from May 15 to 30 now that the COVID-19 epidemic in the country has been subdued.
From mid-March to early May, junior and senior high school students in the mountainous province had resumed face-to-face classes.
Primary schools in Guiyang gradually resume classes recently.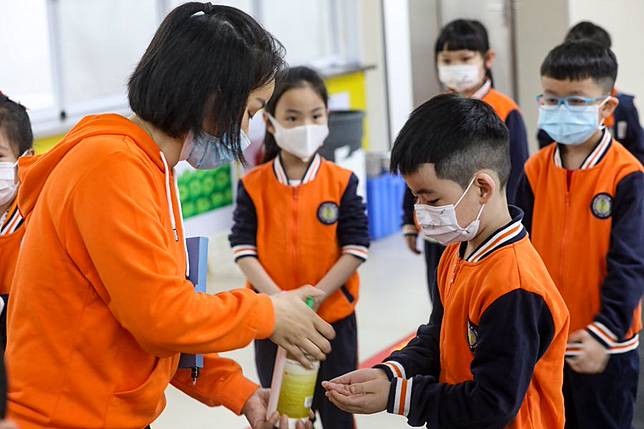 A teacher squeezes disinfecting hand sanitizer for students in a primary school in Guiyang, southwest China's Guizhou Province, May 25, 2020. (Xinhua/Ou Dongqu)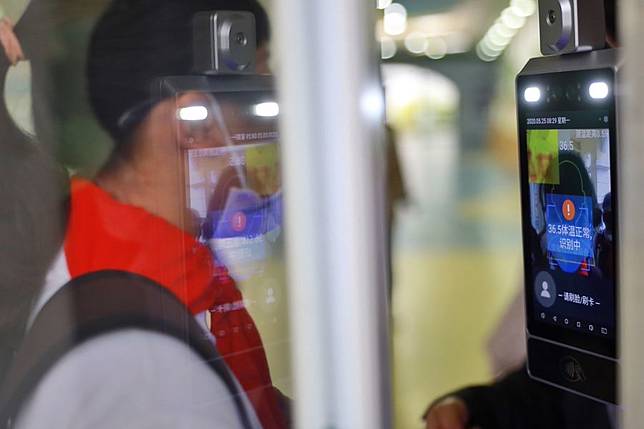 A student gets her body temperature checked before entering the campus of a primary school in Guiyang, southwest China's Guizhou Province, May 25, 2020. (Xinhua/Liu Xu)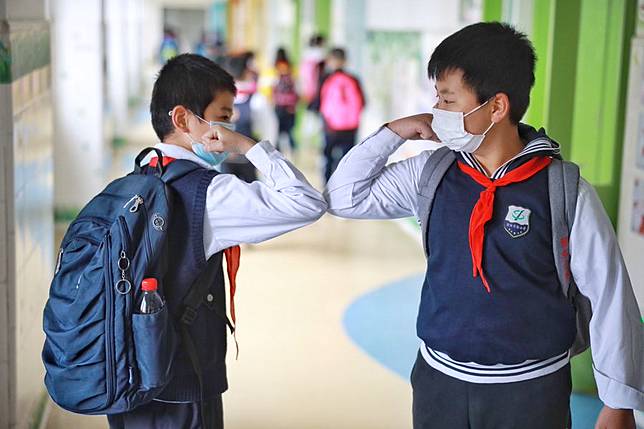 Two students greet each other by touching elbows in a primary school in Guiyang, southwest China's Guizhou Province, May 25, 2020. (Xinhua/Liu Xu)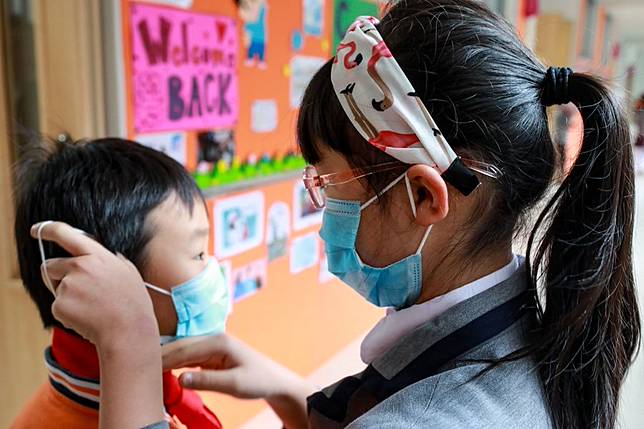 A student helps her schoolmate wear a mask in a primary school in Guiyang, southwest China's Guizhou Province, May 25, 2020. (Xinhua/Ou Dongqu)
Students keep distance as they gather indoors in a primary school in Guiyang, southwest China's Guizhou Province, May 25, 2020. (Xinhua/Ou Dongqu)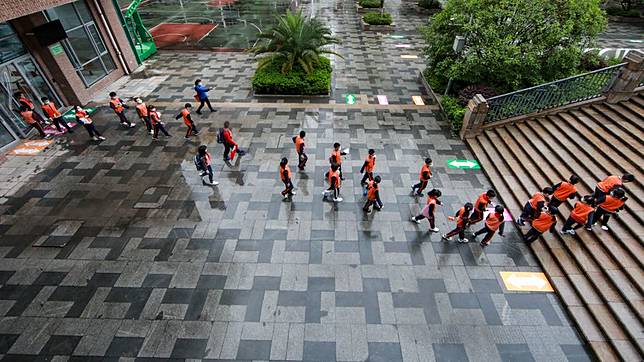 Students keep distance as they gather outdoors in a primary school in Guiyang, southwest China's Guizhou Province, May 25, 2020. (Xinhua/Ou Dongqu)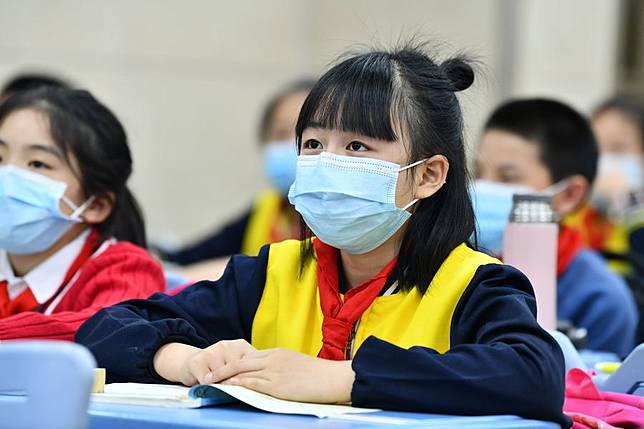 Students attend a class in a primary school in Guiyang, southwest China's Guizhou Province, May 25, 2020. (Xinhua/Yang Wenbin)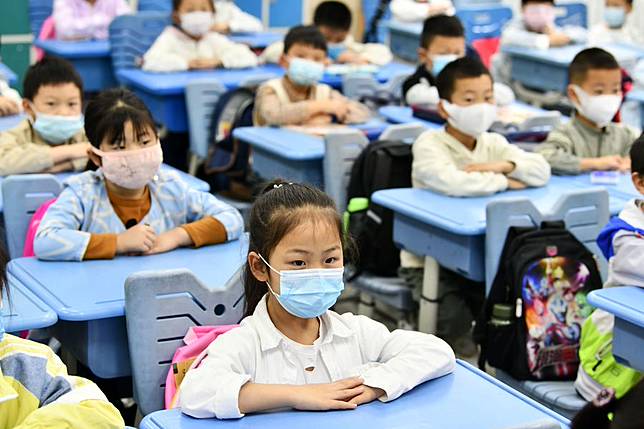 Students attend a class in a primary school in Guiyang, southwest China's Guizhou Province, May 25, 2020. (Xinhua/Yang Wenbin)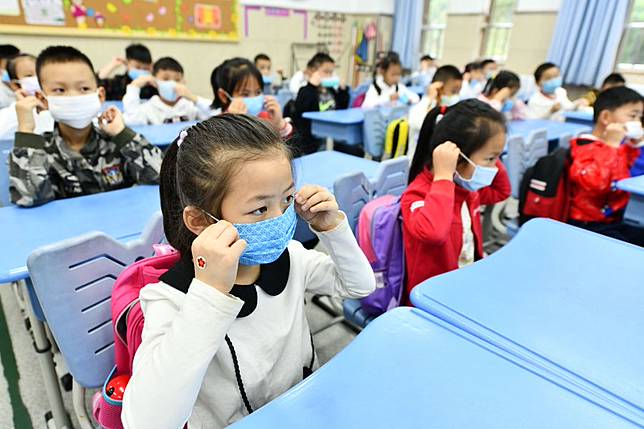 Students learn to wear face masks in a primary school in Guiyang, southwest China's Guizhou Province, May 25, 2020. (Xinhua/Yang Wenbin)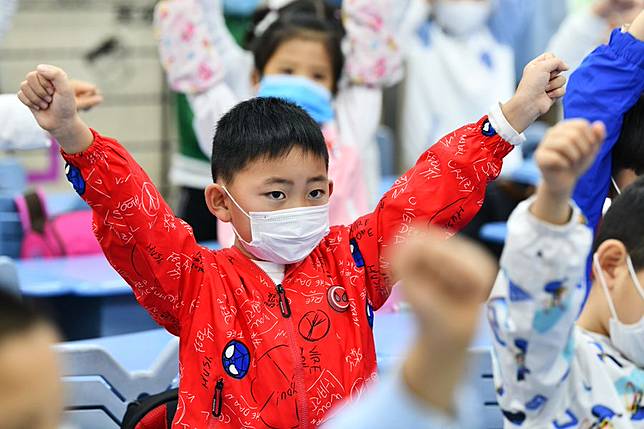 Students exercise during a break in a primary school in Guiyang, southwest China's Guizhou Province, May 25, 2020. (Xinhua/Yang Wenbin)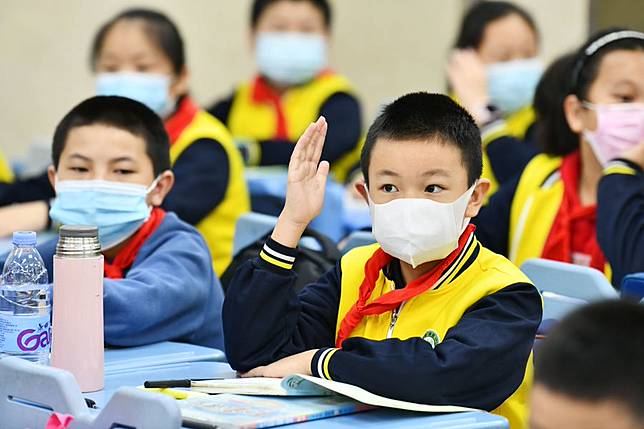 A student raises his hand to answer questions in a primary school in Guiyang, southwest China's Guizhou Province, May 25, 2020. (Xinhua/Yang Wenbin)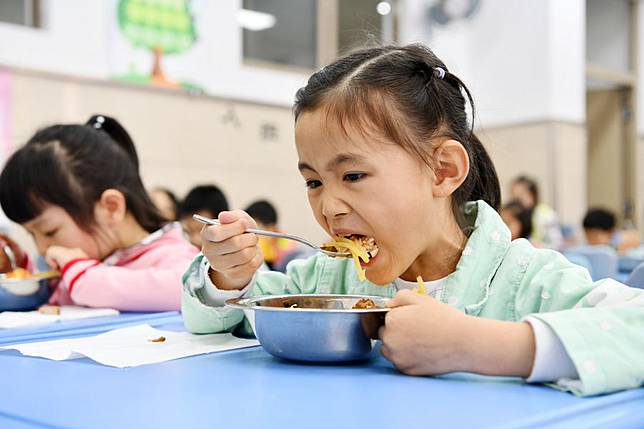 Students have lunch in a primary school in Guiyang, southwest China's Guizhou Province, May 25, 2020. (Xinhua/Yang Wenbin)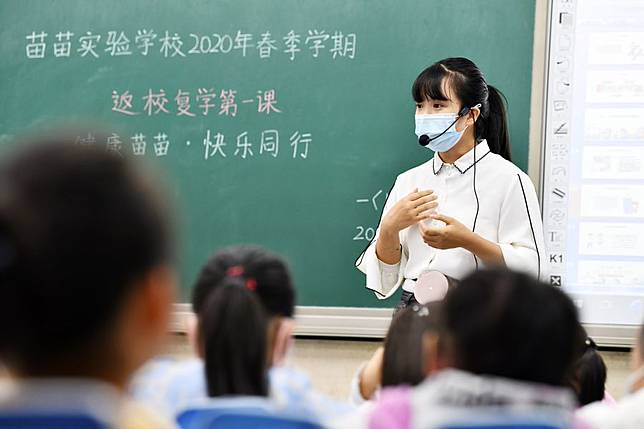 A teacher gives a lesson to students in a primary school in Guiyang, southwest China's Guizhou Province, May 25, 2020. (Xinhua/Yang Wenbin)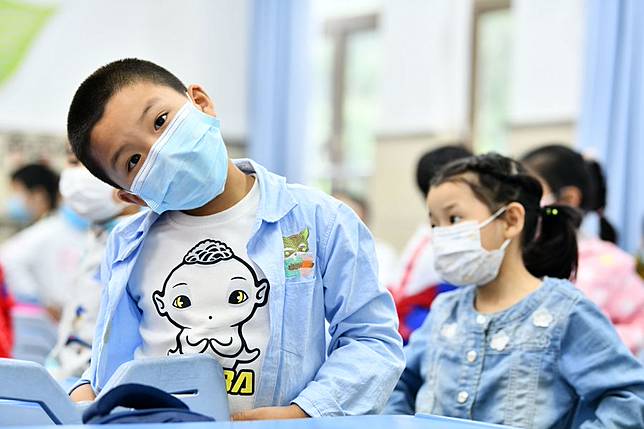 Students exercise during a break in a primary school in Guiyang, southwest China's Guizhou Province, May 25, 2020. (Xinhua/Yang Wenbin)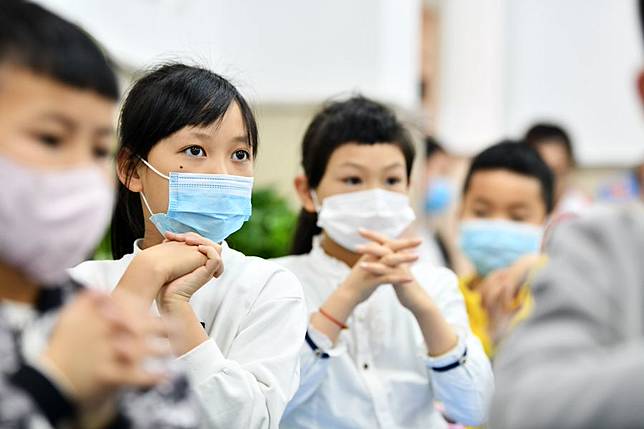 Students exercise during a break in a primary school in Guiyang, southwest China's Guizhou Province, May 25, 2020. (Xinhua/Yang Wenbin)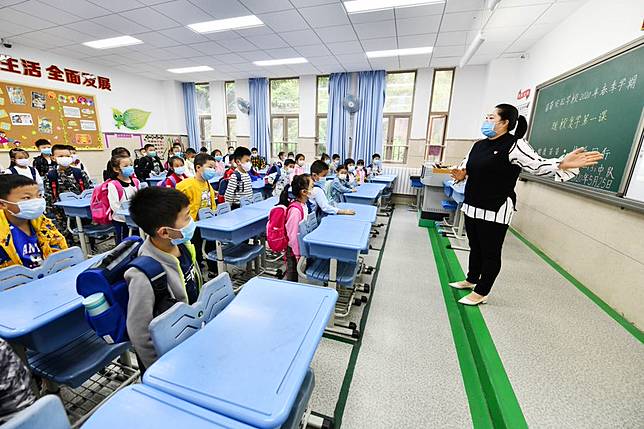 Students attend a class in a primary school in Guiyang, southwest China's Guizhou Province, May 25, 2020. (Xinhua/Yang Wenbin)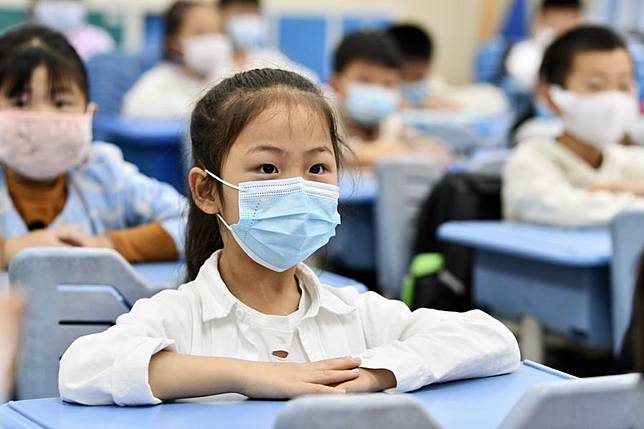 Students attend a class in a primary school in Guiyang, southwest China's Guizhou Province, May 25, 2020.  (Xinhua/Yang Wenbin)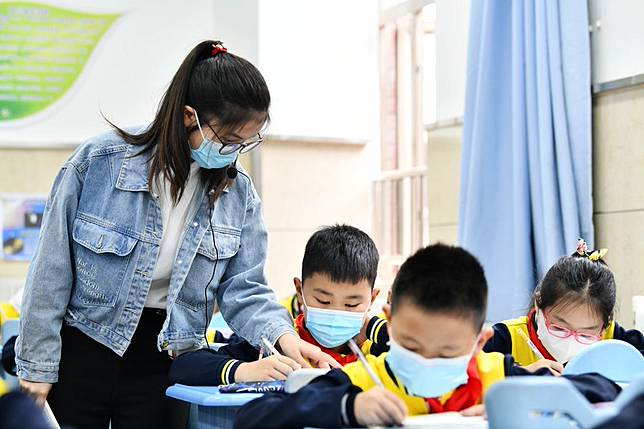 A teacher instructs a student in schoolwork in a primary school in Guiyang, southwest China's Guizhou Province, May 25, 2020. (Xinhua/Yang Wenbin)■