Opinion: Walking away from WHO, Washington is drifting to antithesis of humanity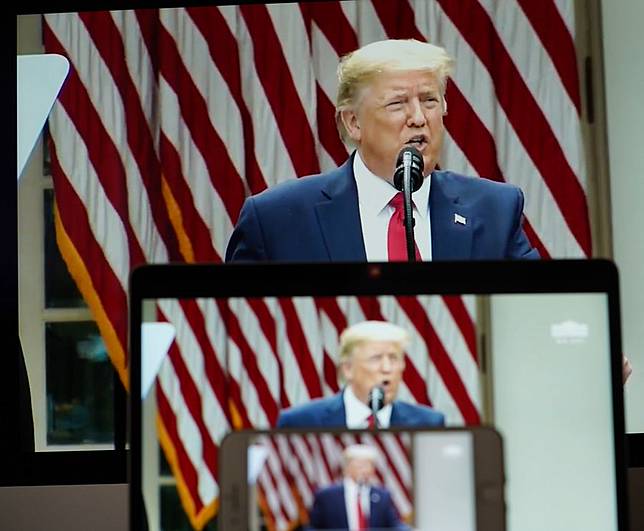 Photo taken on May 29, 2020 shows the live broadcast of U.S. President Donald Trump speaking at a press conference at the White House in Washington D.C., the United States. (Xinhua/Liu Jie)
The global community should start getting used to a world where the United States can never be counted on.
by Xinhua writer Wang Lei
BEIJING, May 30 (Xinhua) -- In its latest unilateral move marked by irresponsibility and arrogance, Washington said on Friday that it will terminate the United States' relations with the World Health Organization (WHO), a crucial platform that is now leading the global community in an unprecedented global public health crisis.
The announcement comes days after the White House, in a letter to the WHO chief, threatened to make the temporary freeze of U.S. funding "permanent" and reconsider its membership in the organization.
It is hardly a surprise that some U.S. policymakers have chosen to go further in undermining the world body to deflect blame for their botched handling of the COVID-19 pandemic at home. As the coronavirus continues to spread and has killed over 360,000 people worldwide, the self-serving decision no doubt damages global efforts to stamp out the virus, and is destined to boomerang. Moreover, the move has positioned Washington at the opposite side of the common interests of the human race.
Despite Washington's continued disinformation campaign, it has been widely acknowledged that the WHO has been acting fast and forcefully as a leading actor since the sudden outbreak of the disease this year, and made notable achievements in coordinating this high-stakes global fight.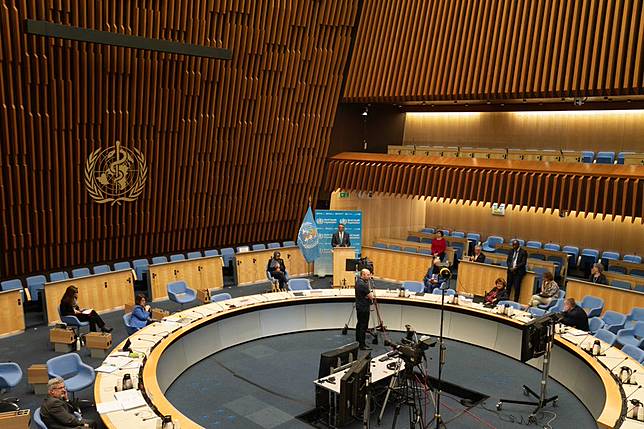 World Health Organization (WHO) Director-General Tedros Adhanom Ghebreyesus speaks at the 73rd World Health Assembly at the WHO headquarters in Geneva, Switzerland, May 18, 2020. (WHO/Handout via Xinhua)
With close cooperation among its members, it has been closely following the situation, providing critical information and guidance in a timely manner, and rallying global endeavors in virus containment and scientific research.
In late April, the organization, along with private sector partners and other global health groups, launched an initiative to step up joint actions to fast track the development of technological tools on COVID-19 treatments. It also called to ensure equal access to treatments regardless of age, race, gender or wealth.
For many countries, especially those hit hard by the virus, the global health body is irreplaceable when it comes to obtaining critical data and information, including on treatments and vaccine development, as well as life-saving equipment and services.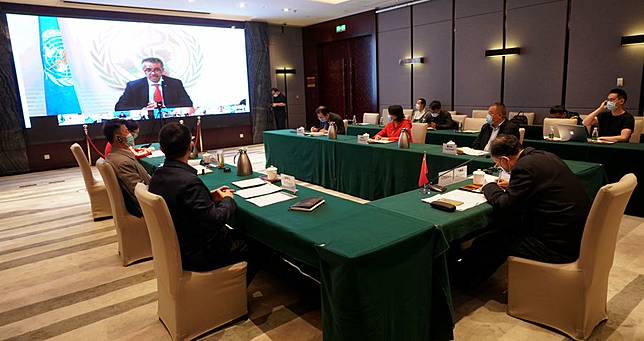 World Health Organization (WHO) Director-General Tedros Adhanom Ghebreyesus speaks at the Group of 20 (G20) health ministers virtual meeting, April 19, 2020. (Xinhua/Wang Yuguo)
As the world's sole superpower, armed with the most advanced medical technologies and system, as well as a large number of experienced health workers, the United States is supposed to be a driving force to help beat the pathogen.
However, at a time when the organization needs more support to do its job, the United States is trying to shake off its international obligations and walk away in the midst of this unprecedented challenging moment.
Since assuming office, this White House has promised to "Make America Great Again" by putting "America First" in every possible way, even though that is often done at the expense of the shared interests of the international community. As a result, it has been turning increasingly hostile towards multilateralism and global cooperation.
Over the recent years, the current administration has withdrawn from the 2015 Paris Agreement on climate change mitigation, quit the United Nations (UN) Educational, Scientific and Cultural Organization, left the UN Human Rights Council, and exited the Iran nuclear deal.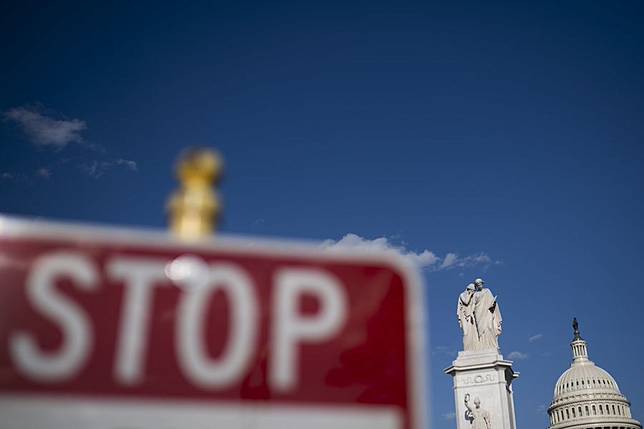 The U.S. Capitol building is seen in Washington D.C. May 13, 2020. (Xinhua/Liu Jie)
In a May 18 letter that is full of factual errors and personal prejudice, the White House claimed that it would not further finance an organization that is not "serving America's interest."
However, in this global fight against humanity's common enemy, everyone's interests are intertwined, and no one can survive this plight without looking after one another. If the U.S. decision-makers really wish to protect America's interests, they need to shift their focus from scapegoating the WHO and many others right now to working with the rest of the world so as to end the outbreak and save as many lives as possible.
Yet considering this White House's persistent practice to go after pure self interests at all costs in recent years, a more practical scenario countries worldwide can now hope for might be that Washington will stop making matters worse. But even that hope seems more of a fat chance. Or perhaps the global community should start getting used to a world where the United States can never be counted on.  ■