McDonald's, KFC chicken supplier shows how Chinese firms with the best digital, online game have weathered the coronavirus storm
A survey by the Hupan School of Entrepreneurship showed companies with the best digital and online capabilities have weathered the crisis most effectively
Experts say entrepreneurs will be more aware of the impact of unexpected events will prepare to mitigate risks and ensure business continuity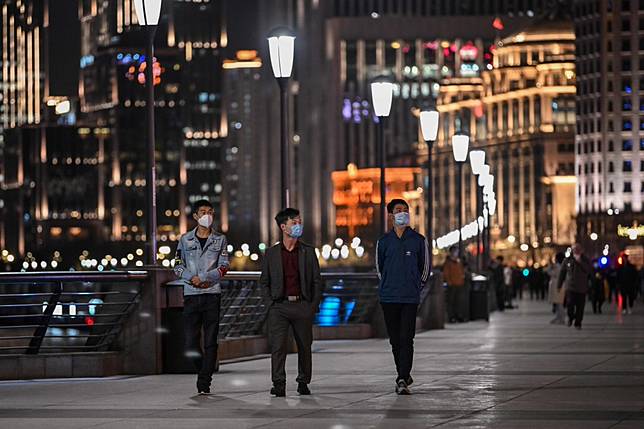 On a rainy morning in January, Zhou Jingying got up early and planned to prepare a feast to celebrate the Lunar New Year with family in her hometown in Jiangxi Province. But her plan fell through when she heard the news that Wuhan, a city more than 160 miles away, had gone into lockdown.
"We were all shocked when the lockdown news was announced. (At that point) we realised that the outbreak of the virus was very serious," said Zhou.
As head of the brand department at GMK Holdings, a vast chicken processing firm that supplies the likes of McDonald's and KFC, her thoughts quickly turned to protecting the business.
"We immediately called an emergency meeting with all senior management executives on January 25, the first day of Chinese Lunar New Year, even though most of us were still on holiday," Zhou recalled.
Wuhan, the epicentre of the coronavirus pandemic, was sealed off from the outside world at the stroke of midnight of January 23 in an unprecedented bid to contain the fast-spreading virus.
Similar containment measures were quickly rolled out in regions across the country.
The effects on economic activity were swift and brutal.
GMK immediately saw countless orders from clients including the American fast food giants cancelled as the pandemic outbreak forced the government to keep more than 50 million people at home in Hubei province, and factories ceased production temporarily. The containment measures included closing down the country's major transport networks.
But where many companies face a long road to recovery, GMK, founded 30 years ago by the wealthy tycoon Liu Xuejing, has already turned the corner, according to Zhou.
She said the company's business is gradually picking up again, thanks to their own initiatives to expand online services before the deadly outbreak.
Major Chinese developers warn construction, sales may be disrupted by Covid-19
When the lockdown took restaurants out of the picture, GMK turned to external online channels such as Freshippo, widely known as Hema, and other fresh food convenience stores with delivering services.
"We are now putting more resources into the new retail model and aiming to fetch 1 billion yuan sales from that, this year," said Zhou.
Two months after the lockdown, China announced it would lift the seal on Wuhan as the virus had been largely contained. The outbreak has claimed 3,292 lives in China, as of Friday, with more than half a million confirmed cases of infection globally.
Digitisation and data intelligence were already becoming important tools in China's retail sector, but the Covid-19 outbreak has proved their potential value in a seismic economic event, and shown these tools can be further optimised, say experts.
The crisis will prompt a shift of mindset in risk management and business continuity, according to Lu Yang, vice-president of the Hupan School of Entrepreneurship, a programme founded by e-commerce tycoon Jack Ma.
"We expect entrepreneurs will speed up digitalisation, not only for internal management like accounting, but for business operations that will change from traditional offline to online, just like GMK," said Lu.
The university conducted a survey of 151 chief executives of companies, who are also students of Hupan, between February 13 and 21, about the impact on their business of the coronavirus, which has taken a big toll on China's economy.
The survey shows that companies with more of their business online have been less affected by the outbreak. These firms are more confident about their first quarter and full year earnings results.
Through best-practice use of digitisation and data intelligence, many retailers will gain an edge when it comes to in-depth data mining, intelligent supply-chain management, and customer relationship management, according to Cushman Wakefield.
Citi, Morgan Stanley hit 'pause' on job cuts as coronavirus ravages global economy
In Beijing, Tencent Holdings-backed grocery delivery start-up MissFresh, which sells daily grocery products through its mobile platform, has emerged a winner from the deadly outbreak.
"We had been monitoring the situation before the lockdown. After the news was announced, we held a two-day meeting to set our strategy to tackle the crisis: ensure supply and delivery, ensure the safety of more than 1,000 staff, including those 100 staff in Wuhan," said Xu Zheng, a co-founder of MissFresh.
Founded by Xu and his partner, Zeng Bin, in 2014, MissFresh sells goods including dairy products, meat, seafood, fruits, and vegetables.
"Demand for fresh food surged as people did not go out," said Xu. "Our concern was how to sustain the supply chain.'
To this end, Xu contacted local governments such as Beijing's and Shanghai's and got their approval to transport fresh food across different cities. Because fresh foods are a necessity, the company did not have too much difficulty obtaining their support.
"Our business revenues in February reached more than 1 billion yuan, about 300 per cent of our monthly average," he said.
In the future, Chinese entrepreneurs will be more aware of the impact of unexpected events, and they will prepare for mitigating risks to ensure business continuity, said Xu.
Digitalisation will play a big role.
Not every business has emerged unscathed from the coronavirus lockdown. According to the survey by Hupan University, some 55 per cent of the 151 corporate bosses said they expected to report a drop in annual sales this year, while nearly half will be grappling with a cash crunch within a year if the coronavirus cannot be contained.
Start-ups, founded within the last five years, are the most vulnerable, with nearly 80 per cent saying their full-year sales will drop by up to a half.
Purchase the China AI Report 2020 brought to you by SCMP Research and enjoy a 20% discount (original price US$400). This 60-page all new intelligence report gives you first-hand insights and analysis into the latest industry developments and intelligence about China AI. Get exclusive access to our webinars for continuous learning, and interact with China AI executives in live Q&A. Offer valid until 31 March 2020.
Copyright (c) 2020. South China Morning Post Publishers Ltd. All rights reserved.