Mainland Chinese backlash over 'political decision' by Twitter, Facebook amid US-China tensions
Chinese take to social media to vent their anger over move to close accounts for allegedly spreading disinformation about Hong Kong protests
One post reads that 'it is outside the firewall where freedom of speech is suppressed'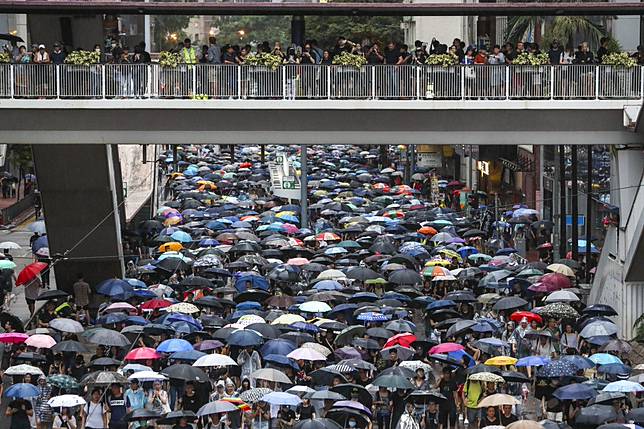 Twitter and Facebook's move to close Chinese accounts they accused of spreading disinformation about the Hong Kong protests has angered mainland internet users and academics, who called it a "political decision" made against the backdrop of US-China tensions.
About 10 hours after the two US social media companies announced they were suspending certain accounts on Monday, it had become the second top search on China's Twitter " Weibo.
Twitter, Facebook and most other Western social media platforms are blocked in mainland China by the Great Firewall of censorship and filtering, but they are accessible in Hong Kong.
"It is outside the firewall where freedom of speech is suppressed," one mainland user commented in a post shared by news outlet Guancha.cn that received more than 24,000 likes.
Weibo posts related to the search "Twitter and Facebook have deleted over a thousand accounts" had been read more than 190 million times as of 6pm Tuesday.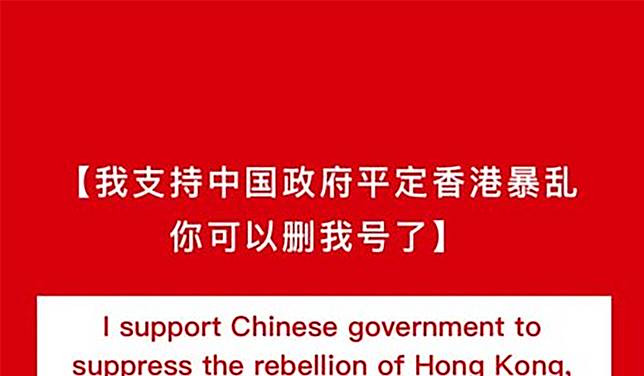 The accounts that were closed were accused of spreading "disinformation" in a coordinated way to amplify messages and images that portrayed anti-government protests in Hong Kong as violent, provoked by foreign agents, driven by separatists and a threat to China's sovereignty.
"This is definitely a double standard. They are suppressing normal speech in the name of freedom " the irony!" one mainland user said on Weibo. "Turns out, the mainland is more transparent than this. They only block information that is bad for us."
Another said: "When we are silent, you say it shows control over freedom of speech. When we talk, you accuse us of being brainwashed and spreading fake news. Honestly, how do you want us to live?"
Some posted images saying they supported the Chinese government, so Twitter should close their accounts.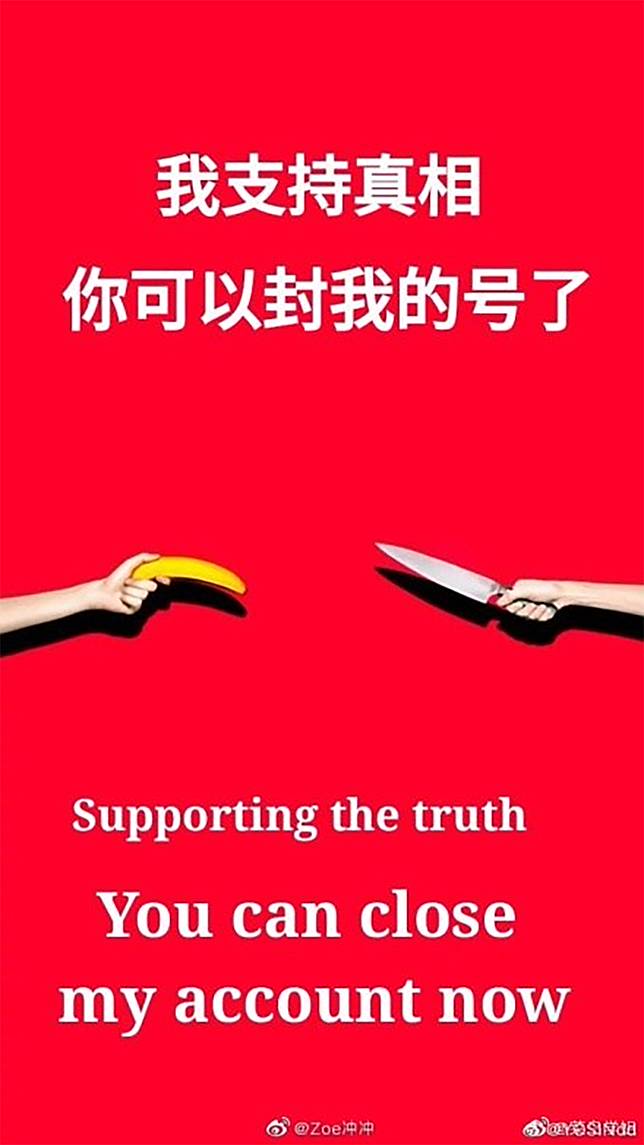 Twitter said it had suspended 936 active accounts originating from mainland China for violations of its "platform manipulation policies", including spam, coordinated activity and fake accounts, and alleged they were part of a Chinese government-backed campaign "to sow political discord in Hong Kong". The platform will also no longer accept advertising from state media outlets such as news agency Xinhua and broadcaster CCTV.
Facebook also removed seven pages, three groups and five accounts involved in what the company called "coordinated inauthentic behaviour as part of a small network that originated in China and focused on Hong Kong".
The anti-government protests since early June " triggered by a now-shelved extradition bill " have been dragged into the bigger picture of rapidly deteriorating US-China relations over the trade war, technology and security.
US President Donald Trump has warned it would be harder for Washington to make a trade deal with China if Beijing used violent means to crack down on the protests, while Vice-President Mike Pence urged "Beijing and the demonstrators to resolve their differences peaceably".
After the announcements from Twitter and Facebook, state television anchor Liu Xin, who works for CCTV's English-language arm CGTN, questioned whether they were just taking aim at "nationalistic" language on the social media platforms.
"How do you define a '#disinformation campaign'? When you speak up to give some support for your own country? To express a different political opinion?" she wrote on Twitter.
How do you define a "#disinformation campaign"? When you speak up to give some support for your own country? To express a different political opinion? On the other hand, everyday we are seeing so much disinformation in a systematic manner on social media. Do something there plz.

" LIU Xin (@thepointwithlx) August 20, 2019
Her view was echoed by many on Chinese social media, who accused the companies of having "double standards on freedom of speech", while academics saw it as further evidence of the US attempting to exert power over Hong Kong affairs and put pressure on Beijing.
Ren Xiao, an international relations expert at Fudan University in Shanghai, said although it was difficult to say whether Washington was behind the move, it was impossible to separate it from tensions in US-China relations.
"This move (from Twitter and Facebook) will amplify the idea of Chinese people that American companies are targeting them while helping the Hong Kong protesters, and that will weigh on this relationship, which is already filled with mistrust," he said.
But Lokman Tsui, an assistant professor at Chinese University of Hong Kong's journalism school, said the reactions from the mainland could be seen as a "victim complex".
"There is of course a big lack of understanding … It is not a freedom of speech issue here, a lot of (mainland Chinese) think it's a clear collaboration with the US government, but it is not," Tsui said. "What we see here (with Twitter and Facebook) is completely unlike the social media companies in China " they don't directly report to the state or government people within the companies.
"It's easy for Chinese to have conspiracy theories because they are raised in an environment where it is hard to know what to trust, an environment with very few credible media."
Tsui said it would be difficult to know if the two companies had communicated with the US government on the issue, but he believed the move had more to do with the ongoing conversation about combating disinformation and whether Chinese state media should be seen as news outlets or purely propaganda machines.
"It will certainly get uglier before it gets better inside the firewall in China, as netizens already have this victim complex. While what Twitter and Facebook have decided is important and good to do, it will not help calm the situation in China," Tsui said. "I expect Chinese state media will pick this up later and say, 'Look, the entire world is against us'. It will polarise the situation in the short or medium term."
Copyright (c) 2019. South China Morning Post Publishers Ltd. All rights reserved.