Loved Netflix favourite Itaewon Class? Five new K-dramas that could get you hooked
South Korean drama Itaewon Class was the most watched Netflix series in Hong Kong this week
If you love K-drama, these five upcoming series should keep you glued to your screen
If you're a fan of Korean dramas, chances are you're one of those who got hooked on the hit TV series Itaewon Class, one of the most watched shows on Netflix in Hong Kong this week.
The webtoon based adaptation has just ended its two-month run in South Korea with its highest viewership rating yet at 16.5 per cent " for good reason. With its nail-biting plot, refreshing character arcs and a solid cast, there's no doubting the popularity of this K-drama powerhouse.
For the uninitiated, Itaewon Class tells the story of an ex-convict (played by Park Seo-joon) and his misfit gang of friends as they fight against the odds to make their new bar a success.
So what will fans watch now that it's all over? To fill the void in everyone's hearts, here are five upcoming shows to put on your to watch list.
View this post on Instagram

Korean newspaper Daily Sports has reported on March 27 that Park Seo-joon is in talk to pair with Jun Ji-hyun in upcoming drama "Mount Jiri" that will be broadcast in the first half of next year. Park Seo-joon's role in the drama will be Kang Hyun-jo, a rookie ranger in the national park. He is an ex-military lieutenant from the sixth Army who lost his successor during a training march on Mount Jiri. Since then, he suffers from an illusion that he can't understand. Then one day he meets Jun Ji-hyun (as Seo-yi Kang) and confesses this secret. Afterwards, the two will travel around Mount Jiri and rescue people. The drama 'Mount Jiri' is currently in the process of finalizing cast and is scheduled to be broadcast in the first half of 2021. So fans, do you want the news come true? (Hope both Jun Ji-hyun & Park Seo-joon would accept the offer) ♥

A post shared by JUN JI-HYUN 전지현 INTERNATIONAL (@sassy_girl_junjihyun) on Mar 27, 2020 at 3:51am PDT
Mount Jiri
After Itaewon Class, Park Seo-joon looks set to continue his small screen domination opposite actress Jun Ji-hyun " with a brand new production tentatively titled Mount Jiri by Kim Eun-hee, the mastermind behind Netflix's Kingdom . Although both stars are reportedly still in talks for the roles, fans are already buzzing over the winning combination of this budding power couple.
Not much has been revealed about the plot yet, but the title refers to a mountain in the southern region of South Korea. Regardless, everything Kim touches turns to gold so you know you'll be getting some seriously good stuff.
Mount Jiri is expected to air in the first half of 2021.
The King: Eternal Monarch
Let's be honest, you can't really go wrong with a Lee Min-ho drama. Teaming up with playwright Kim Eun-sook (Descendants of the Sun and Goblin), the actor plays the role of an emperor from the Korean Empire who crosses paths with a modern-day South Korean detective, played by Kim Go-eun.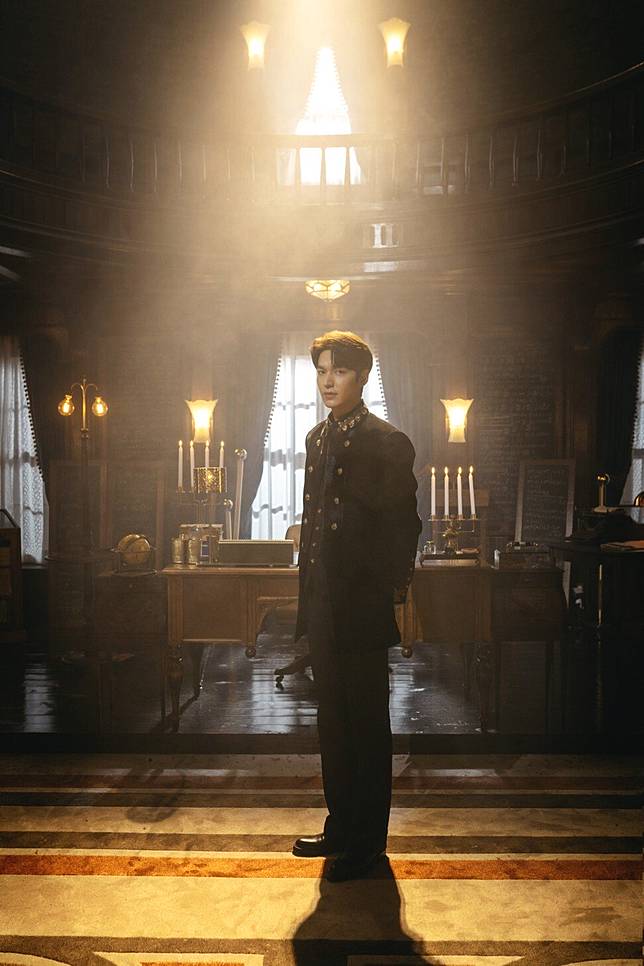 And if the intriguing storyline isn't enough to convince you to watch it, we're not sure what else will. It's not every day you get to see monarchy and democracy coexisting in K-dramaland " all that's left to do is to sit back and watch it unravel.
The King: Eternal Monarch will be available on Netflix from April 18.
View this post on Instagram

Seo Ye Ji reportedly will join Kim Soo Hyun in upcoming drama "Psycho but It's Okay" . . . #psychobutitsokay #koreandrama #kdrama #seoyeji #kimsoohyun #서예지 #김수현 #사이코지만괜찮아

A post shared by 케이드라마 kdrama alwayss (@kdramaalwayss) on Dec 8, 2019 at 6:08pm PST
Psycho But It's Okay
For those who couldn't get enough of the dashing Kim Soo-hyun after his surprise cameo in the finale of Hotel Del Luna, you'll be glad to know that the K-drama heartthrob will soon be making his post-military comeback in tvN's Psycho But It's Okay.
The upcoming fantasy romcom revolves around a psychiatric ward carer who meets a storybook author " to be played by actress Seo Ye-ji " with an antisocial personality disorder. Even though they are label mates under the newly established Gold Medalist, this is the first time they have co-starred in the same project " and expectations are definitely high for this one.
Psycho But It's Okay is expected to air in the second half of the year.
View this post on Instagram

Lee Dong Wook + Jo Bo Ah will be starring together in "Tale of Gumiho"! ⁠ Jo Bo Ah will play the role of a producing director on a tv show that explores urban legends ⁠ Lee Dong Wook will play the role of a gumiho (a mythical nine-tailed fox) who exists as a mediator between the real world and the underworld ⁠ The drama will air in 2020 ⁠ ⁠ Will you watching this drama? Let us know! ⬇️⁠ ⁠ ⁠ ⁠ ⁠ ⁠ #joboah #dramabeans #leedongwook #조보아 #thestoryofgumiho #tvn #secret #mystrangehero #goodbyetogoodbye #temperatureoflove #구미호뎐 #이동욱 #strangersfromhell #searchwww #touchyourheart #life #goblin #goblinkdrama #mygirl #scentofawoman #hotelking #drakor #newkdrama #kdramanews #kdramalover #drakorindo #kdramacouples #kdramaworld #kdrama #kdramas

A post shared by K-Drama News (@dramabeans) on Dec 26, 2019 at 3:55am PST
Tale of Gumiho
Lee Dong-wook as a gumiho? Well, consider this an instant must-watch. Unlike your typical gumiho-themed fodder, Tale of Gumiho follows the story of a nine tailed fox who was once a mountain god and now works as a civil servant in the urban city. His job? To act as the middleman between this world and the underworld.
Then comes Jo Bo-ah, a fearless and strong-minded TV broadcast producer who is on a mission to hunt down the mythical creature. And perhaps predictably, romance, adventures and supernatural mayhem ensue.
Tale of Gumiho is expected to air in the second half of the year.
View this post on Instagram

Park Bo Gum, Park So Dam & Byun Woo Seok will star in upcoming tvN drama "Youth Record" . . . #youthrecord #koreandrama #kdrama #tvn #tvndrama #parkbogum #parksodam #byunwooseok #박보검 #박소담 #변우석 #청춘기록

A post shared by 케이드라마 kdrama alwayss (@kdramaalwayss) on Jan 9, 2020 at 6:28pm PST
Youth Record
Encounter's Park Bo-gum and Parasite 's Park So-dam join forces in this new youth-oriented series " and these two names alone are enough to guarantee a hit. Set against the backdrop of the cutthroat modelling world, Park Bo-gum plays a popular model who aspires to become an actor, while Park So-dam takes on the role as a make-up artist.
The jury's still out on this one, but if you're in the mood for a good ol' coming-of-age tale, Youth Record will be right up your alley.
And in case you need more reason to look forward to it, rumour has it that this might be Park's last work before enlisting for mandatory military service, as the actor was spotted sporting an army ready short haircut during his recent cameo appearance in the finale of Itaewon Class.
Youth Record is expected to air in 2020.
Copyright (c) 2020. South China Morning Post Publishers Ltd. All rights reserved.