Iran's COVID-19 death toll rises to 3,872 with 62,589 infected in total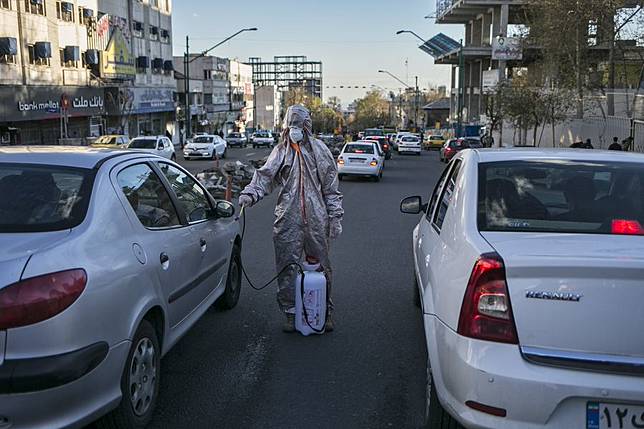 A volunteer disinfects cars on a street in Tehran, Iran, March 31, 2020. (Xinhua/Ahmad Halabisaz)
The death toll of COVID-19 rises to 3,872 and a total of 62,589 cases are confirmed in Iran.
TEHRAN, April 7 (Xinhua) -- The novel coronavirus death toll in Iran rose by 133 to 3,872 on Tuesday, according to Iran's Ministry of Health and Medical Education.
Meanwhile, the confirmed cases went up by 2,089 in the past 24 hours to reach 62,589, said Kianush Jahanpur, head of Public Relations and Information Center of the ministry.
The Iranian health official put the number of recovered cases at 27,039, adding that 3,987 of the patients are in critical condition.
So far, 211,136 diagnostic laboratory tests for COVID-19 have been carried out in the country. Iran announced the first cases of COVID-19 on Feb. 19.
Iran is the worst-hit country by the virus in the Middle East region.  ■