Hong Kong student accuses friend of raping her after night of drinking in Lan Kwai Fong
Man denies charge before seven-member jury at the High Court
Accuser describes man as a 'good friend' who was very drunk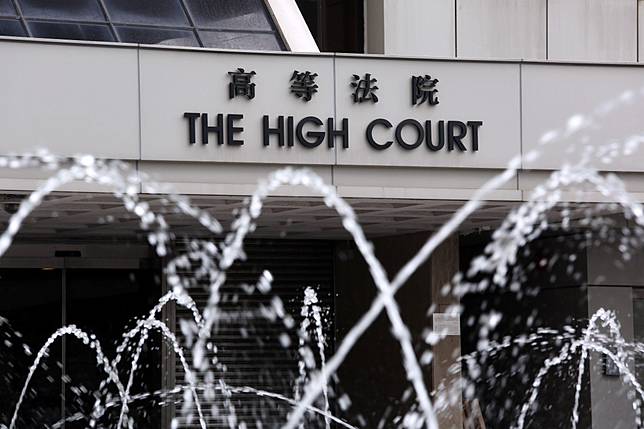 An international school student was raped by her friend after they went on a night out in Hong Kong, a court has heard.
The alleged victim appeared in the High Court on Wednesday, and in a shaky voice accused her former friend Matthew Tan Ming-hei of raping her in his Pok Fu Lam home in 2017. Both were 17 years old at the time.
Tan, now 19, denied one count of rape before a seven-member jury, who heard that the night started with rounds of drinks in the Lan Kwai Fong nightlife district on May 1, 2017.
"I felt like I was in a lot of trouble. The whole time I was crying," said the woman, now 19, whose voice trembled as she recalled how Tan forced her down on a bed.
The woman, now in university, was referred to as "X" in court to protect her identity. She testified from another room in the court building on a live stream.
She said Tan, who she described as a "good friend", was very drunk that night so she and another friend decided to send him home.
They hailed a taxi, she recalled, and the friend was dropped off at Ap Lei Chau, leaving her to accompany Tan to his home.
She said Tan's mother brought her son some antidepressants, while she went to get some water.
"He was throwing up more," said X, explaining what happened after Tan took the medication.
She said Tan suggested they go to the basement of his home so his parents could not hear them talk. X said she heard Tan lock a door as she followed him downstairs.
X said the assault took place after Tan came back from the toilet and climbed on top of her.
"I felt confused and scared," she said on Wednesday.
She said at one point, Tan pressed his hands on her arms, which were placed against her chest.
"I felt like I couldn't breathe," X said. "I was distressed and I was scared. I didn't know what to do."
X said Tan told her he would use a condom but did not. The next morning, she went to her boyfriend in Mui Wo.
"I told him the accused had hurt me and I told him what had happened," she said.
X said she and Tan were both in Year 12 at the time and that she met him through a mutual friend.
She said she initially did not want to report the matter to police because she knew Tan had a tendency for self-harm.
X said, however, that she later tried to commit suicide. After leaving hospital, she alerted police after seeking legal advice.
But in cross-examination, defence counsel Peter Duncan SC cited an array of Facebook messages between her and Tan. One message suggested that X stayed the night at Tan's home a week before the alleged crime. Duncan suggested they had consensual sex on that occasion.
"You haven't told the court the truth about the prior visit, have you?" he said.
X paused and then said she did not remember anything about the night in question.
The trial continues on Thursday before Madam Justice Maggie Poon Man-kay.
If you, or someone you know, are having suicidal thoughts, help is available. For Hong Kong, dial +852 2896 0000 for The Samaritans or +852 2382 0000 for Suicide Prevention Services.
Copyright (c) 2019. South China Morning Post Publishers Ltd. All rights reserved.