Hong Kong protests: students from 10 universities and more than 100 secondary schools expected to join class boycott
Student representatives in universities warn they will escalate action if government fails to meet extradition bill protesters' demands
Scale of next month's boycott revealed as organisers of the university and secondary school strikes detail their plans separately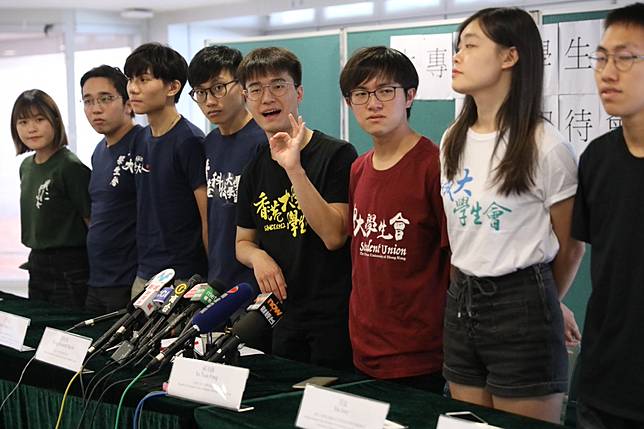 Students from 10 Hong Kong universities and more than 100 secondary schools are expected to join a class boycott next month, with their representatives in tertiary institutions warning they will escalate the action if the government fails to meet protesters' demands related to the extradition bill by September 13.
The scale of the action was revealed on Thursday as organisers of the university and secondary school strikes detailed their plans separately.
Hong Kong has been rocked by 11 straight weeks of protests sparked by the now-abandoned bill, which would have allowed the transfer of fugitives to jurisdictions with which Hong Kong does not have an extradition agreement, notably mainland China. Protesters have a set of five demands for the government.
The city's embattled leader Carrie Lam Cheng Yuet-ngor on Tuesday offered to create a platform for dialogue, but again rejected widespread calls for an independent investigation into police conduct and a formal withdrawal of the bill.
Student representatives from the eight publicly funded and two private universities said they would kick off the campaign on September 2 at an assembly at Chinese University, followed by a series of lectures across campuses under the principle of "boycotting classes but not education".
A second large assembly, scheduled for September 13, involves a rally at Chater Garden in Central.
"If the government fails to respond by that date, we will escalate our actions," said Kenneth Davin Wong, acting president of the University of Hong Kong's student union.
"We are considering calls for an indefinite boycott of classes and general strikes.
"If Lam is sincere in building a dialogue, responding to the five demands is the best way to start."
For secondary students, organisers are calling for a class boycott once a week from September 2 by skipping lessons to join rallies at school while wearing accessories and masks to express their stance on protests.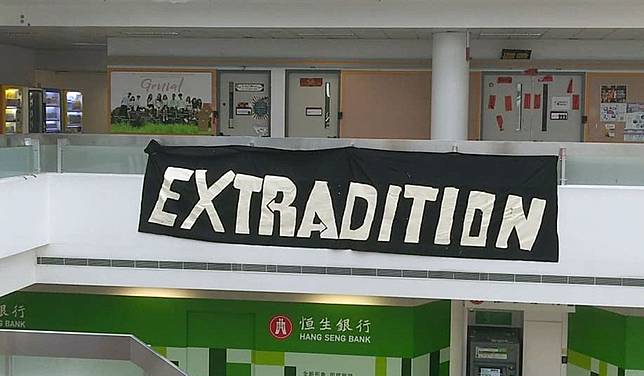 According to Ivan Lam Long-yin, representative of the "Student strike on September 2" platform, pupils from more than 100 schools will join the action next month. The platform was co-founded by student groups Demosisto, Demovanile and Anti-Foo.
Members of the platform handed out fliers on Thursday to promote the strike, while student representatives from 21 secondary schools gathered at Diamond Hill MTR station to collect 8,000 leaflets for distribution later.
Ronald Hui Chi-hang, 17, a student from Methodist College in Yau Ma Tei, said his school's extradition bill concern group consisted of 20 pupils and planned to organise some screenings of films relating to the political situation in Hong Kong and unrest in Ukraine.
"We only want a class boycott but not a school boycott," Hui said.
He said they also wanted their school to allow them to have Lennon Walls in classrooms, referring to the ad hoc message boards where protesters put up notes in different districts.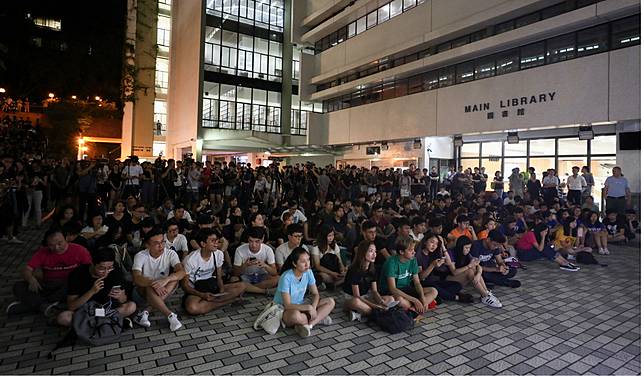 Raut Himal, a 16-year-old pupil at Kwun Tong Maryknoll College, said they had discussed the strike with the head teacher and were told they would need their parents' consent.
While two university chiefs, Professor Ronald Chin of Baptist University and Education University's Professor Stephen Cheung Yan-leung, would join Lam in a brainstorming session on the details of the proposed dialogue platform, student leaders had their doubts.
Baptist University student union president Keith Fong Chung-yin said: "We don't regard Chin as our principal at all, as he completely ignored our demands in his only open meeting with us in four years. I don't have any expectations that he will forward our voices to the government."
Leung Yiu-ying, of Education University's student union, said Cheung did not represent students and questioned the effectiveness of the platform.
Meanwhile, hundreds of secondary school pupils, joined by teachers and parents, took part in a peaceful extradition bill rally in Central.
One of the organisers, a 15-year-old girl who did not want to be named, said she wished to provide a platform for secondary pupils to peacefully discuss the protest movement.
"We've got teachers and social workers here, so pupils can know more about others' views," she said.
Apart from speakers, the organisers also arranged group discussions at the rally.
Fiona Cheung Yan-yi, a Form Five student from Kwun Tong Government Secondary School, said she hoped to take part in the class boycott.
"If we can have another mass strike and class boycott in September, it may generate more noise," she said.
Teachers had different opinions on the matter. "If adults have the right to go on strike, we should respect pupils' decision to go on a class boycott," said a 30-year-old secondary school teacher, surnamed Chan.
A maths teacher who gave his name as Reynard said pupils should not stop learning although he was not against the boycott.
On Tuesday, education minister Kevin Yeung Yun-hung said his bureau firmly objected to any form of boycott.
"No one should use schools as premises for expressing political demands," Yeung said, adding that pupils should not be involved in the political turmoil.
But he did not say if there would be repercussions for students and teachers involved in any boycott.
Copyright (c) 2019. South China Morning Post Publishers Ltd. All rights reserved.