Hong Kong protests: residents angry at access changes during demonstration besiege property management firm for second day
A day after police intervene with pepper spray at estate, residents demand explanation for decision to change entrance codes
They also accuse security staff of stopping those wearing black, the colour adopted by demonstrators, from returning home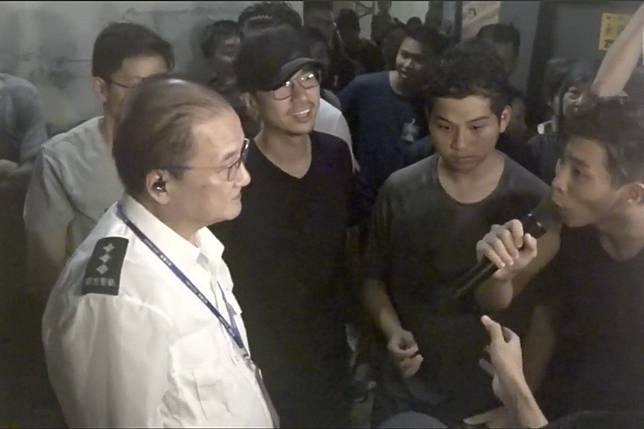 The management office of a residential estate in Kowloon Bay was besieged for a second consecutive day by residents angry at the sudden changing of entrance codes during protests.
Dozens of people surrounded the Shui On Properties Management office in Richland Gardens on Sunday, to also accuse staff of stopping residents returning to their home because they were wearing black, the colour commonly worn by anti-government demonstrators.
There were similar scenes at the same site on Saturday, when police intervened and used pepper spray to disperse some people.
At least two men were arrested by police afterwards for alleged disorder in a public place.
A march against the now-shelved extradition bill, which would have allowed criminal suspects to be sent back to mainland China, took place in Kwun Tong on Saturday, while clashes later spread to nearby commercial and residential blocks.
According to a notice circulated online, the estate's management office released a statement on Saturday saying all codes had been changed for security reasons because they were leaked online.
"Use of passwords has been suspended and residents can enter the buildings with a resident card or an entrance key," the office said, adding new passwords would be sent out on Monday.
It was not clear who had leaked the codes online or for what purpose.
The response by the property management office meant it was more difficult for some residents to return home.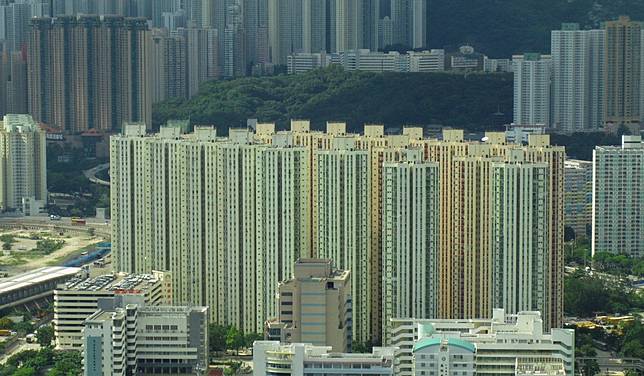 "Every resident of Richland Gardens knew that each household was only issued with one resident card. Are you asking me to photocopy (the card)?" a resident said.
Residents also complained that those wearing black clothes were stopped by security guards from entering the property.
So Koon-shing, an assistant general manager from Shui On Properties Management, which manages the residential complex, met residents for talks that lasted for hours.
Local media reported that So apologised to residents during the meeting for the inconvenience caused by the sudden change to passwords and vowed to put residents' safety first.
Copyright (c) 2019. South China Morning Post Publishers Ltd. All rights reserved.