Hong Kong University of Science and Technology nets HK$45 million in mainland Chinese funding under Greater Bay Area
Two scholars at University of Science and Technology win grants, from Guangdong provincial authorities and a Guangzhou-based lab
Cash will back an oceans lab, and research into smart chips needed for 5G mobile data infrastructure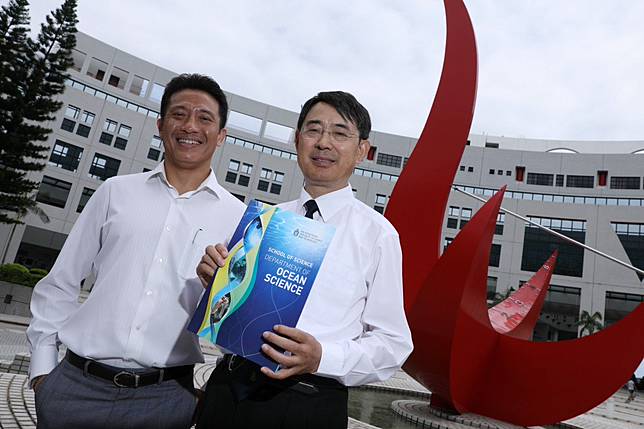 More than HK$45 million in research funds from mainland China are making their way to a Hong Kong university in the first cross-border grants for scientific collaboration within the Greater Bay Area.
Recipients at the Hong Kong University of Science and Technology (HKUST) said demonstration of knowledge in national policies and fulfilling key industrial needs were ways to stand out among applicants.
The grants come six months after Beijing rolled out a Greater Bay Area blueprint to turn nine cities in Guangdong province, plus Macau and Hong Kong, into a world-class cluster for technology and innovation to rival Silicon Valley by 2035. Under the scheme, universities and research institutions in Hong Kong and Macau can apply for research funds provided by authorities in Guangdong province and the nine cities.
Earlier this month, Qian Peiyuan, chair professor of the ocean science department at HKUST, got 38 million yuan (HK$42.27 million) from the Guangzhou-based Southern Laboratory of Ocean Science and Engineering, to build a Hong Kong branch for the lab.
Including two more instalments paid over three years, the lab will grant Qian a total of 114 million yuan (HK$126.6 million) to complete the whole project, which aims to launch a "world-class marine science research, development and education centre" by 2035.
And in July, a team studying optical electronic chips under Qian's UST colleague Patrick Yue received nearly 3.17 million yuan (HK$3.53 million) from the Guangdong Provincial Science and Technology Department.
Including the funding for Yue's partners at South China University of Technology in Guangzhou and Southern University of Science and Technology in Shenzhen, the cross-border research squad got a sum of 4.5 million yuan (HK$5 million) from the provincial authority.
"I started my presentation for fund application with an overview of the Greater Bay Area, as it's better to get aligned with the policies," Yue said.
And the electronic and computer engineering professor believed the deepening Sino-US trade war and US control over chip exports to China were "very helpful" for researchers like him. His team focuses on designing high-end smart chips needed for wireless signal stations as part of 5G mobile data infrastructure. China, he said, had not succeeded in creating its own patented design for such chips.
Qian, with the 114 million yuan from Guangzhou, said he wanted to unite the marine science research community in Hong Kong to catch up with developments north of the border.
"Three fifths of oceanologists in Hong Kong who attended a briefing session last week agreed this could be the last chance for the marine science community to get organised," Qian said.
"If we don't get together and actively join in developments on the mainland, we will be marginalised."
During the session, Qian introduced an 8 million yuan research fund for marine scientists around the world, as part of his project.
He acknowledged Hong Kong's strength in international exposure but said marine science in the city would be left behind if it does not actively participate in national development
"What matters more to us is to join forces and bring impacts on China's science and technology policymaking," he said.
Copyright (c) 2019. South China Morning Post Publishers Ltd. All rights reserved.