Hong Kong's 'cart noodles' are irresistible to many, but certainly not worth dying for amid the Covid-19 pandemic
Most locals regard the dish as comfort food, just like instant noodles
With its generous portions and variety of toppings, you can have breakfast, lunch and dinner for the price of one meal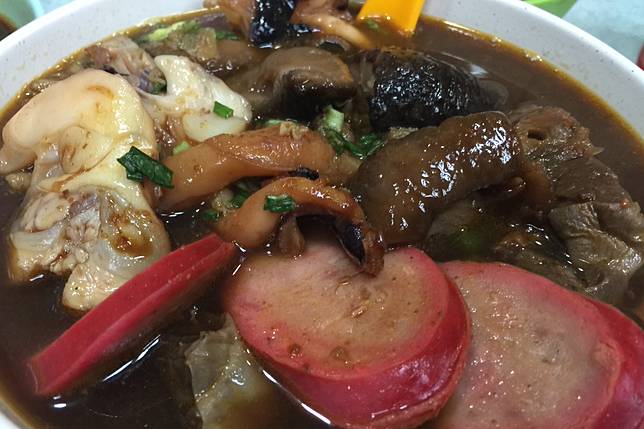 It's horrifying to hear a number of people have flouted the city's quarantine rules by sneaking out to eat and go about their daily activities. This is even after the government expressly said those under quarantine must remain in self-isolation.
In one case, a 24-year-old man wearing an electronic wristband, was found eating che zai meen, or cart noodles, with a friend in Tsuen Wan on March 24.
Those under quarantine are given tracking wristbands to limit their movements. The man, who was under compulsory quarantine at his Tsuen Wan home, was later found to have a fever and was immediately admitted to an isolation ward in Yan Chai Hospital.
The authorities have so far issued at least 36 arrest warrants for quarantine violators.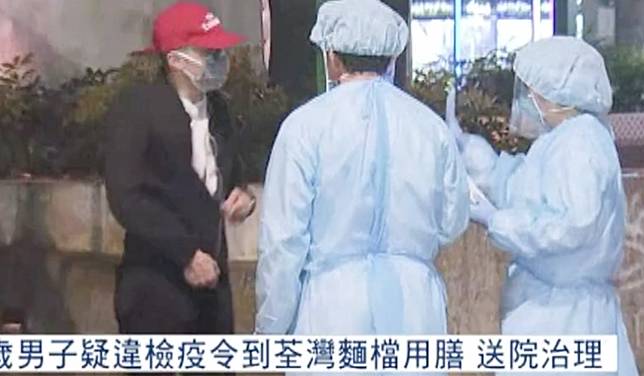 For those of you who are not familiar with local food, you might be wondering what "cart noodles" are? And you might also be wondering what makes them so irresistible that they are worth someone risking prosecution and a criminal conviction, which is a fair question to ask.
First off, why the name "cart noodles"? In the 1950s, they were sold out of wooden carts by hawkers who pushed them around low-income neighbourhoods. These noodles were tasty and came in big portions alongside a great variety of toppings. They were also unbelievably cheap, so what's not to love? These hot instant meals quickly became very popular with the working class of Hong Kong.
With no tourists, fine-dining restaurants in Hong Kong must adapt to survive the coronavirus pandemic
With nearly no street vendors in the city these days, cart noodles are now sold indoors, though the recipe remains unchanged.
You can still find them in small noodle shops in Tsuen Wan, Sheung Wan, Mong Kok, Sham Shui Po, and other, mostly older districts that still have a thriving street food scene.
To locals, cart noodles share premier standing alongside other well-known Hong Kong street food snacks like curry fishballs on a stick, cheong fan, deep-fried and stuffed "Three Treasures", and the heavenly sweet, warm, and crispy "eggettes", just to name a few.
Cart noodles might not be as iconic as curry fishballs, but they are popular among locals, mostly because of their affordability, variety, generous portions, and convenience.
In a city that boasts a high concentration of upscale restaurants and a Michelin-star-studded dining scene, no visitor can say they have had a complete Hong Kong experience without sampling some local street snacks. But cart noodles are a local iconic dish that remains seriously underappreciated by non-Hongkongers.
The sad reality is that, to foreigners, their reputation seems to pale in comparison to their culinary cousin: wonton noodles.
This is mainly because it is not so easy to order given its variety of toppings and styles. Simply put, its advantage is also its disadvantage.
What are 'Ram-don' noodles, from the Oscar-winning film Parasite, and why do they look so tasty?
Like eating at a buffet, you can choose what toppings you want, including all kinds of fishballs, meatballs, wontons, curdled pig's blood, pig skin, fish slices, mushrooms, radish, Spam, and a variety of vegetables.
There you go, that's your breakfast, lunch, and dinner sorted and all for the price of one meal. One day, maybe cart noodles can achieve the same level of international fame as spaghetti.
Hongkongers see cart noodles as comfort food, just like instant noodles, which they sometimes take on holidays as emergency backup supplies to help them feel "close to home" in a foreign country.
Speaking of comfort eating, filling your stomach with the food you like is definitely a way to calm the nerves. I remember 30 years ago when Hong Kong firemen went on a hunger strike to demand a reduction in working hours, all of the participants went to a huge dim sum breakfast the morning before they began their industrial action.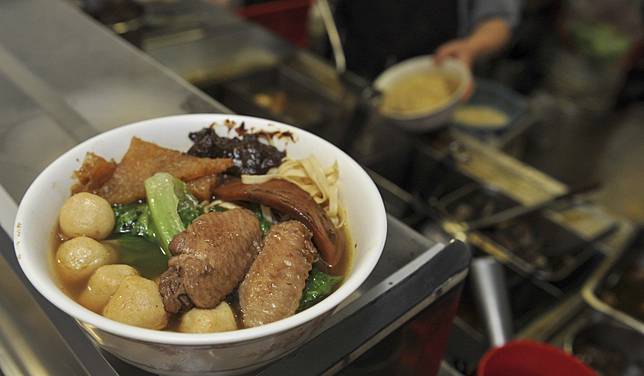 When I was covering that story, other journalists and I joked about the fact that with so much food consumed beforehand, the hunger strikers could easily go for weeks without eating and still come out perfectly fit and healthy. We thought it was a good strategy because they could extend their strike and eventually force the government to give in to their demands. And to be honest, many of us wanted them to win because they were overworked.
But, a word of caution, no matter how delicious and tempting the food is, it's never worth risking your own life or that of others during this dangerous season of coronavirus.
Everyone around the world is now suffering in some way as a result of the pandemic, so that means all of us must make sacrifices for the greater good.
Even in Britain, the government sanctioned a nationwide lockdown from March 23, and the general public has gone to great lengths to obey it and actively encourage others to do the same.
Lives will continue to be lost, but with a little sacrifice from each and every one of us, we can do our bit to stop the spread of the virus. A little pain for now will allow the world to return to normal sooner rather than later.
Luisa Tam is a Post correspondent who also hosts Cantonese-language video tutorials that are now part of Cathay Pacific's in-flight entertainment programme
Copyright (c) 2020. South China Morning Post Publishers Ltd. All rights reserved.