German minister's 'suicide' linked to coronavirus crisis
Thomas Schaefer, the finance minister of Germany's Hesse state, found dead near a railway track
'His main fear was whether he could manage to meet the public's enormous expectations'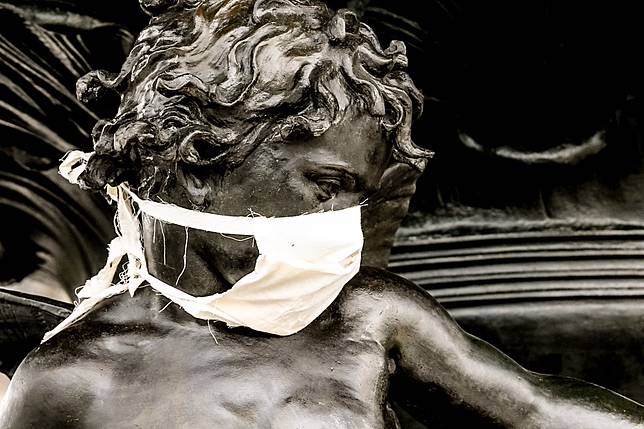 A rising star in Chancellor Angela Merkel's conservative party committed suicide apparently because he had become distraught over the economic turbulence and financial distress that the coronavirus crisis is causing for Germany, the governor of Hesse state Volker Bouffier said on Sunday.
Bouffier said that Thomas Schaefer, the Hesse state's finance minister since 2010 and long seen as his successor as governor, had killed himself because he was in despair about the financial crisis resulting from the coronavirus pandemic even though Schaefer had worked hard to organise stimulus support measures for businesses in the state, which also includes Germany's financial capital of Frankfurt and the country's largest airport.
"His main fear was whether he could manage to meet the public's enormous expectations " especially as far as the state's financial rescue efforts are concerned," said Bouffier. "I have to assume that those fears just overwhelmed him. He evidently saw no way out. He was distraught and left us."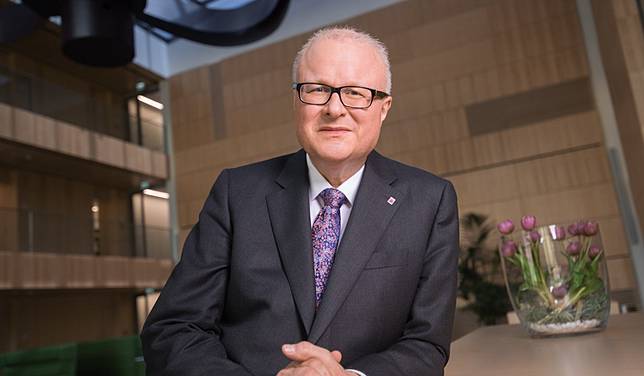 Authorities said that Schaefer, whose body was found Saturday morning alongside a high-speed Intercity Express (ICE) train track linking Frankfurt and Cologne, had left behind a suicide note. German newspaper Frankfurter Allgemeine Zeitung quoted police sources saying the coronavirus crisis was mentioned in the note.
Schaefer, 54, was considered the top candidate to succeed Bouffier, 68, in the next year or two as the governor of Hesse, one of Germany's wealthiest and most important states.
Coronavirus: why are so many more people dying in Italy than Germany?
Schaefer had helped engineer financial rescue efforts for large and small businesses in Hesse in recent weeks while also speaking regularly on the need for optimism during the crisis that threatens to send Europe's most important economy into a deep recession.
"We've got to do everything humanely possible to shield people from as much damage from this as possible," he said in a speech last week. "I'm confidence that we have a chance, a very good chance, of coming through this."
Schaefer is survived by his wife and two children.
Bouffier, who was close to tears in his statement to reporters on Sunday, said in a trembling voice that he was shocked and depressed by Schaefer's death, adding his combination of drive and prudence would be sorely missed.
"He was exactly the kind of person we need in difficult times like this," Bouffier said.
Germany has been hit hard by the coronavirus, with the fifth largest number of people worldwide infected. A total of 58,247 cases have been confirmed with the coronavirus and 455 have died.
Economists at Germany's Ifo institute have said that the country's economy " the world's fourth largest after the United States, China and Japan " could shrink by between 7.2 per cent and 20.6 per cent this year due to the coronavirus crisis that has idled many of its most important sectors, especially manufacturing.
Merkel urges unity in Germany's 'biggest challenge since World War II'
The husband of Berlin's former mayor Klaus Wowereit died on Saturday. Joern Kubicki, 54, became the most prominent German victim of the coronavirus. Wowereit, 66, was the first openly gay major politician in Germany and ruled Berlin from 2001 to 2014.
With the numbers of infected and deaths rising rapidly in recent days, the head of the country's Robert Koch Institute public health group, Lothar Wieler, warned in a newspaper interview on Sunday that Germany could run out of critical medical equipment and hospital equipment in the weeks ahead.
"We can't rule out that we'll have more patients in need of ventilators than available equipment," Wieler told the Frankfurter Allgemeine Sonntagszeitung. "We've got to acknowledge the fact that our capacities might not be sufficient."
Germany has faced sharp criticism from Italy and elsewhere in the European Union for refusing to send any of its 25,000 ventilators to Italy earlier in the crisis when its hospitals were first overwhelmed with patients needing critical care. Especially embarrassing for Germany was that China stepped in and sent medical equipment and to Italy.
In the meantime, Germany has tried to repair the damage with its close EU partners by taking in about 70 critical care patients from Italy and about 30 from France in recent days.
"In such emergency times it's important that we stand together side-by-side with our friends," said German Defence Minister Annegret Kramp-Karrenbauer, who dispatched German Air Force medical aircraft for the transport to Germany. "Europe has to stick together."
If you are having suicidal thoughts, or you know someone who is, help is available. For Hong Kong, dial +852 2896 0000 for The Samaritans or +852 2382 0000 for Suicide Prevention Services. In the US, call The National Suicide Prevention Lifeline on +1 800 273 8255. For a list of other nations' helplines, see this page.
Copyright (c) 2020. South China Morning Post Publishers Ltd. All rights reserved.