Further steps needed from Carrie Lam to lift city out of political crisis
Measures announced by city leader, although welcome, do not go far enough and greater effort is required from all sides to help restore peace and calm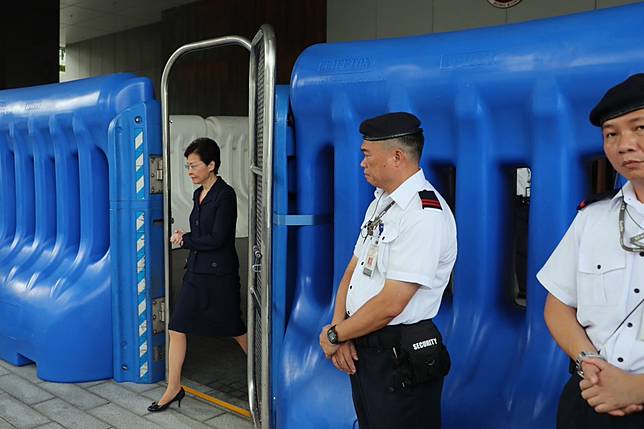 Defusing the political crisis triggered by waves of protests against the now-suspended extradition bill has never been easy. The latest attempt by Chief Executive Carrie Lam Cheng Yuet-ngor, which involves creating a platform for dialogue and enhancing investigations by the police watchdog, may appear too little, too late to many who have already lost confidence in her leadership. Such measures are nonetheless necessary if the city is to get back on track, and Lam must continue to explore ways to break the deadlock, including proactively considering withdrawing the bill and initiating an independent inquiry into alleged police misconduct.
That it has taken so many protests for the government to act is to be regretted. Lam did not wait until "everything has calmed down" and, expressing hope that Sunday's peaceful protest could be a turning point, pledged to push ahead with the platform for dialogue for those from all walks of life. With so many having braved torrential rain at the latest rally, she risked being accused of again turning a deaf ear to their demands. The reality is that she is also under growing pressure in the run-up to October 1, when the People's Republic of China celebrates its 70th anniversary. The clock to restore calm and stability is ticking fast.
Details of such a platform remain scant, but Lam said she would start approaching those who had proposed similar talks. However, the move has been met with scepticism and protesters describe it as mere public relations. The government needs to prove that it is not just a talking shop. It will take more than dialogue and an investigation by the police watchdog to break the impasse. The initiatives fall far short of the protesters' five demands and, while there was a let-up in violence over the weekend, the situation is still volatile. Greater effort is needed from all sides to help restore peace and calm. Worryingly, there has been another call to paralyse operations at the airport on Sunday by blocking traffic. Concern has also been raised by plans to form human chains on pavements along the routes of three MTR lines. They will mark the 30th anniversary of the Baltic Way, when the people of Estonia, Latvia and Lithuania formed a chain in their push for independence from the then Soviet Union. Given Beijing's firm position on sovereignty, such a move inevitably strikes a raw nerve.
The political impasse can only be resolved by a political solution. This view was also shared by Independent Police Complaints Council chairman Anthony Neoh, who urged the government not to rule out appointing a commission of inquiry. The government should be prepared to take further steps to steer Hong Kong out of the crisis.
Copyright (c) 2019. South China Morning Post Publishers Ltd. All rights reserved.