East China silk town mobilizes face masks to support Italy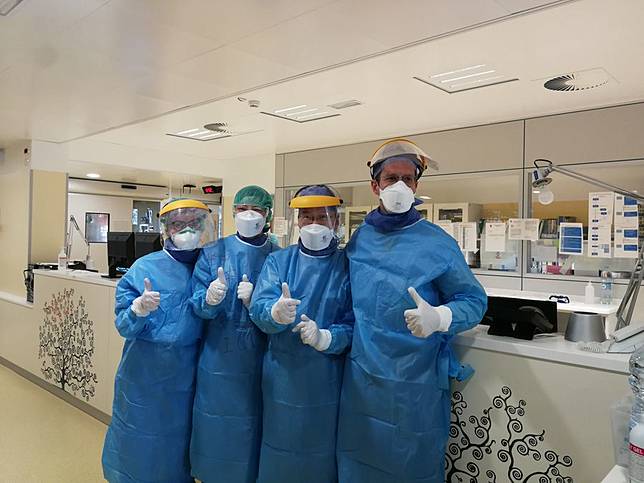 Chinese medical team experts and Italian doctors pose for a photo in Padua, Italy, March 18, 2020. (Chinese Medical Team/Handout via Xinhua)
The batch of FFP2 include 20,000 surgical masks and 20,000 regular masks.
NANJING, March 30 (Xinhua) -- The chamber of commerce in eastern China's silk town of Shengze, Jiangsu Province, assembled 40,000 face masks and sent them in air parcels to the city of Milan in Italy to assist the city's fight against the novel coronavirus disease (COVID-19).
The batch of FFP2 masks, including 20,000 surgical masks and 20,000 regular masks, all meet the standard of European Conformity, said Wang Zhenghua, secretary-general of the Shengze chamber of commerce in the city of Suzhou.
Shengze is one of the world's major silk textile production centers and China's historical silk weaving base. It has kept close ties with Italy in fashion and design.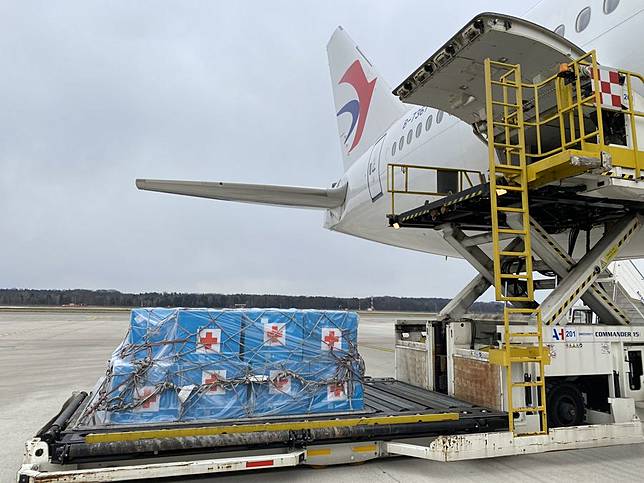 Medical supplies coming along with the third Chinese medical team are unloaded from the plane at Milan Malpensa Airport in Milan, Italy, March 25, 2020. (Xinhua)
Wang Yibing, the Communist Party chief of Shengze township, said he always keeps in mind that Mario Boselli, president of the Italian Fashion Chamber, endorsed the town's plan to build itself into a silk fashion town when he and other officials in Shengze visited Como in Italy in December last year.
About 50 kilometers away from Milan, Como is a famous silk industry center in Italy.
"Italy has given us support in the development of the fashion industry. As Italy is facing a difficult time in the pandemic outbreak, we want to give our support," said Wang.
Italy has been the hardest-hit country in Europe by the outbreak of coronavirus. Wang said that previous to the donations to Milan, Shengze shipped 10,000 FFP2 masks and 20 forehead thermometers to Como on March 13.   ■