Don't expect any help from a totally clueless Donald Trump in Hong Kong's protest crisis
Yonden Lhatoo dismisses the notion of the US president playing any meaningful role in pulling the city out of the abyss, arguing that his ill-informed input is probably the last thing we need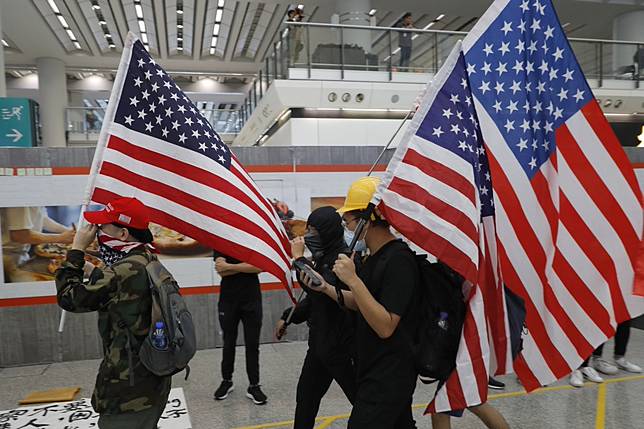 A reader from the United States made quite an interesting point in a letter he sent me upon seeing protesters regularly waving American flags at anti-government rallies in Hong Kong.
"I must say, seeing the star-spangled banner fly in your city gives me complicated feelings. On the one hand, apparently it is still regarded by you as a symbol of freedom, despite the little crisis this country is currently going through," he wrote.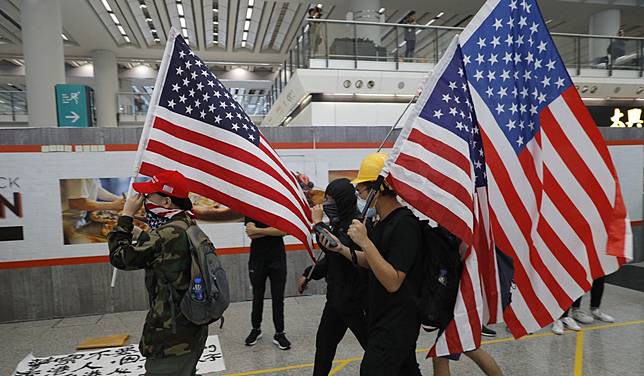 "Great. But on the other hand, I am not sure it's showing up in the right place at the right time for the right reasons. Hong Kong is, in my opinion, as free as it can be if freedom means throwing whatever you want at the police. Try that in the US. If you throw a Molotov cocktail, be prepared to be greeted with bullets. Real bullets."
The Iwo Jima-style raising of American flags at these gatherings may be more about trolling Beijing than treachery, but they're also designed to grab the attention of US politicians in the hope that they will support the protest movement and censure the Hong Kong government. And it's working.
Americans are watching and saying, "Wow, they sure do love us down there." One of them just happens to be US President Donald Trump.
He's been commenting rather frequently on the protests, with global news coverage escalating in tandem with the intensity and impact of the civil unrest sweeping the city.
"Everyone should be calm and safe!" Trump tweeted on Wednesday, citing US Intelligence reports of a mass build-up of Chinese troops across the border from Hong Kong in Shenzhen.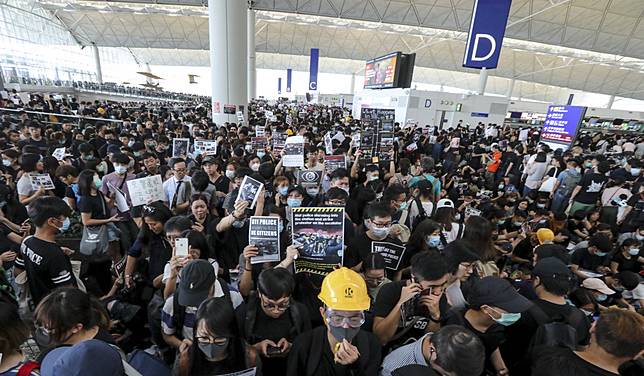 How does that help? What he obviously doesn't know is that the tough posturing on the other side of the border is more of a warning than a sign that a big crackdown is imminent, and Hong Kong is still a long way off from anything like martial law. The protests have not reached that level yet for Beijing to take such a draconian step, and the full strength and potential of the city's own police force has not even been unleashed yet for fear of bloodshed.
Then Trump seemed to offer to play a mediating role in the crisis, tweeting, "I have ZERO doubt that if President Xi (Jinping) wants to quickly and humanely solve the Hong Kong problem, he can do it. Personal meeting?"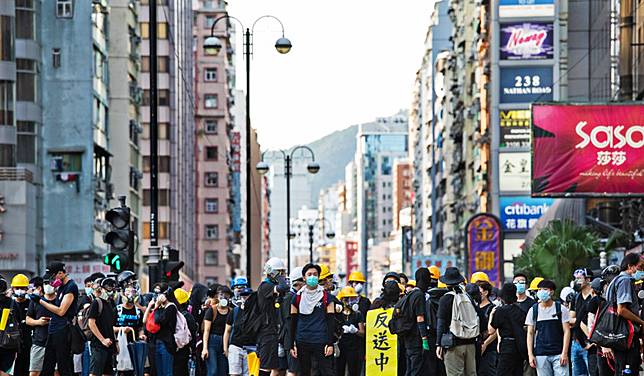 The absurdity of Trump as deal maker to extract us from this black hole had barely registered when he offered a clarification with an even more bizarre proposition, tweeting: "If President Xi would meet directly and personally with the protesters, there would be a happy and enlightened ending to the Hong Kong problem."
He went on to declare that if Xi sat down with the protesters, "I'd bet he'd work it out in 15 minutes."
If only that were that simple, even if this mighty meeting were to happen, which it never will. It's clear that Trump hasn't the foggiest about what's happening in Hong Kong, let alone the complexities of its relationship with the mainland. And the last thing we need is ill-informed, misleading, confusing commentary coming from the likes of him.
All those bearers of the star-spangled banner out on our streets may also do well to remember that just back in June, the ever-mercurial Trump told Xi over the phone that he would not condemn any possible crackdown on Hong Kong by Beijing as he accepted this was an internal matter for China.
His priority is his great trade war with China, not Hong Kong's little hissy fit by comparison.
Back to that American reader, who goes on to convey a final message to the protesters: "I suspect some of you might say, 'If things go south, I will go to the US.' If you are one of those mask-wearing, stick-wielding and brick-throwing protesters, you are not welcome here."
Do you hear the cognitive dissonance at the protests? Or is it drowned by the people singing?
Yonden Lhatoo is the chief news editor at the Post
Copyright (c) 2019. South China Morning Post Publishers Ltd. All rights reserved.