Coronavirus in UK kills Hong Kong-born nurse, highlights NHS's dependence on migrant doctors, other health care workers
Hong Kong-born Alice Kit Tak Ong, who died this week from coronavirus, had worked for the NHS for 44 years
At least 20 doctors and nurses have died from Covid-19 so far in the UK: more than half of them were either not born in Britain, or were children of migrants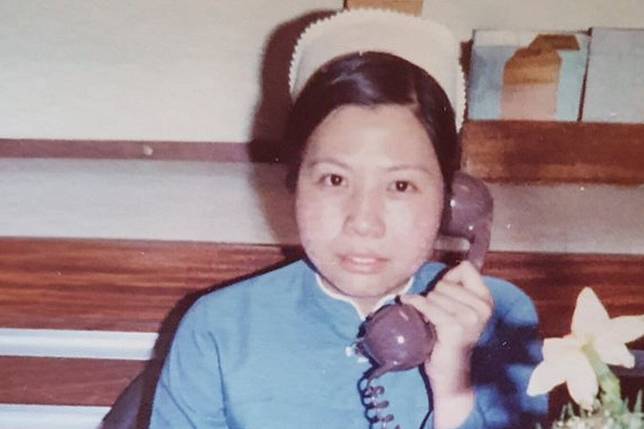 The high proportion of doctors and nurses from parts of the former British Empire who have died fighting the coronavirus pandemic has highlighted the vital role of immigrants in the UK's National Health Service.
It has also shown the extent to which health care in the UK is reliant on migrants from all over the world, from low-paid Nigerian hospital cleaners to highly-paid EU medical consultants.
Hong Kong-born Alice Kit Tak Ong, who died this week aged 70 from coronavirus, had worked for the NHS for 44 years. Her family believe she caught Covid-19 from a patient in one of the two doctor's surgeries where she worked in the north-west London borough of Brent. She was not given any protective clothing to wear.
Ong came to the UK in the early 1970s to study nursing and joined the health service after qualifying. She worked first as a midwife, then as a diabetic specialist nurse. For the last 20 years she had being doing both in community GP surgeries.
"My mother came here from Hong Kong to work for the NHS because she believed it was the best in the world," her daughter Melissa Ong said, according to Sky News.
Dr Amrit Lamba, a GP at the medical centre in northwest London where Alice Kit Tak Ong worked, said she had "talked of retirement, but nursing and medicine was a real passion for her and she would never let it go".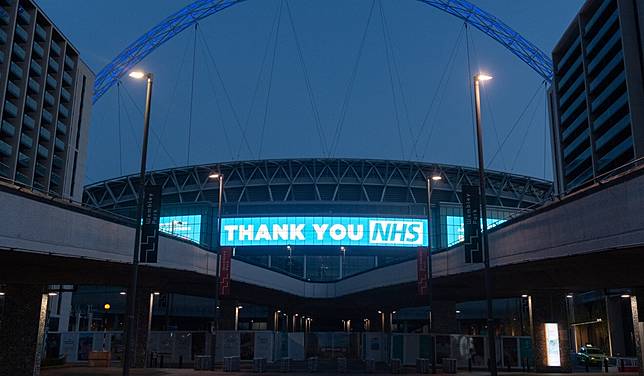 "Even at the end of her career, she was up-to-date on every development and sharing her wisdom with the practice," Lamba told The Guardian.
"She'll be missed and remembered very, very fondly."
Around 20 doctors and nurses have died from Covid-19 so far in the UK. At least 13 of those were either not born in Britain, or were children of migrants from the former British Empire.
The colour of their skin so glaringly obvious, it has poured some sanitiser on the anti-immigrant rhetoric around the Brexit debate that ripped the country apart for three years.
Then, immigrants were accused of draining the NHS of resources. Coronavirus has shown how in London, white English doctors are now in the minority, and if all the cleaning staff, hospital porters and the like are included, then the NHS is overwhelmingly dependent on migrant workers.
Now, even people who voted to leave the European Union are beginning to wonder just how unworkable some of the UK's post-Brexit immigration rules will be.
"We have noticed a shift in the tone of the public discourse and the media coverage towards more recognition and appreciation of the role and contributions of migrants particularly those working in the health care sector," said Nazek Ramadan, director of Migrant's Voice, a charity she founded that campaigns for migrants rights. "The public's reaction to the recent deaths of a number of migrant doctors and nurses " some of the first health care workers in the UK to die from Covid-19 " showed the level of support and appreciation of their work."
Among doctors, around 20 per cent are non-white, 30 per cent are foreign, and 5.5 per cent from the EU, according to government statistics. In London, the percentage of non-white and foreign doctors rises to between 40 and 50 per cent. Around 20 per cent of the UK's nurses are from African, Caribbean, Asian and European descent.
Boris Johnson's hospitalisation has created an unprecedented UK power vacuum
And now many of them are putting their lives at risk as the UK battles a soaring number of cases with over 8,000 officially dead. As auxiliary nurses, nurses, GPs and first respondents " not to mention the number of foreigners running UK care homes " they are at high risk of catching the deadly virus.
On Thursday, the death was announced of Abdul Mabud Chowdhury, a 53-year-old consultant urologist at Homerton hospital in Hackney East London, originally from Bangladesh. He had earlier written to Prime Minister Boris Johnson on Facebook outlining the urgent need for personal protective equipment (PPE) for frontline staff and called for testing for health care workers to be fast-tracked.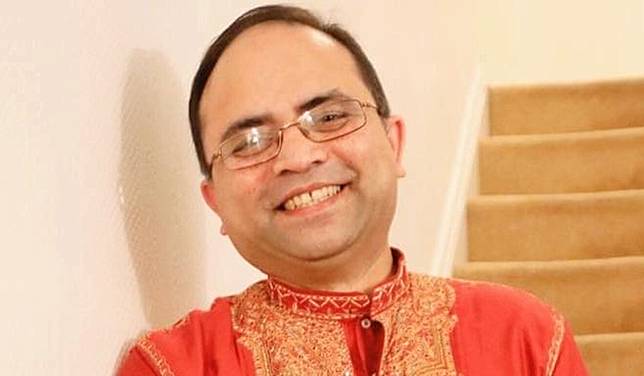 "Dear and respectable prime minister Mr Boris Johnson," he wrote. "Please ensure urgently PPE for each and every NHS health worker.
He told the prime minister health care workers "are in direct contact with patients" and have a "human right like others to live in this world disease-free with our family and children".
One of the consultants looking after Johnson, who left intensive care on Thursday after three days of treatment for Covid-19, was Luigi Camporata from southern Italy, a specialist in intensive care for respiratory issues, according to Italy's Corriere della Sera newspaper.
Britain's scientists knew coronavirus explosion was coming, but they were slow
Mental health nurse Thomas Harvey, 57, of Caribbean heritage, died in self-isolation from the virus he caught nursing a patient at Goodmayes Hospital in East London. His family asked for him to be taken to hospital four times.
The deaths of these immigrant doctors appear to highlight an institutional racism within the NHS. Most of those who died were working on frontline services, in multiracial inner-city areas doing some of the lower paid and more demanding jobs.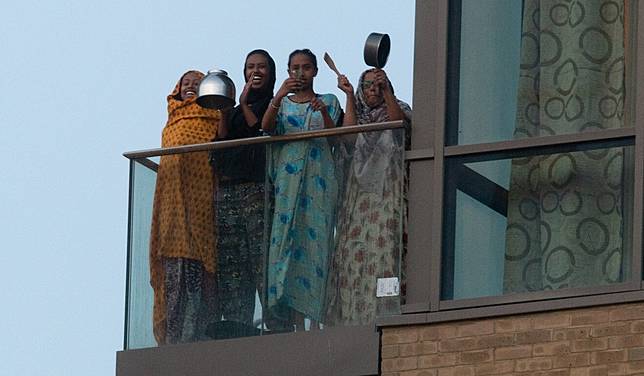 To add insult to injury, those not born in the UK and do not have citizenship, have to pay an annual GBP2,300 (US$2,866) NHS fee for a family of four " that all migrants, including NHS staff, have to pay on top of normal income tax and other taxes.
To help offset staff shortages, last week, the anti-immigrant Home Secretary Priti Patel (the daughter of Indian immigrants from Uganda) announced a free one-year visa extension for 2,800 foreign doctors, nurses and paramedics, whose visas are due to expire at the end of September.
As coronavirus rages, British love for NHS could make or break Johnson
However, a cross-party group of MPs led by the shadow justice secretary David Lammy have written to Patel asking the government to give all foreign nationals working in the NHS leave to remain indefinitely. In their letter they said Britain should show "those who have put their lives at risk for our country are welcome to live in it".
Patel, currently keeping a low profile due to a bullying scandal, is showing no sign of backing down from her post-Brexit immigration laws that would require foreign workers wishing to come to Britain to have a salary lined up of at least GBP25,000 (US$31,152). This would include not only cleaners and auxiliary workers, but also lower grade nurses and paramedics. However, as the crisis continues, she may have to back down.
Ramadan wants to see the visa extensions applied to cover other workers whose visas are about to expire and not just the NHS. "There are so many others who are doing essential work even though it has previously been seen as low skilled and not important: care workers, cleaners, delivery drivers, agricultural workers, shop workers and others," she said.
Copyright (c) 2020. South China Morning Post Publishers Ltd. All rights reserved.