Coronavirus: University of Hong Kong final-year medical students sit exams as government exempts event from ban on gatherings
Students said they were more worried about contracting coronavirus during practical exam, in which they would have to treat patients
Government earlier exempted the exams from the ban on gatherings as the graduation of medical students was crucial to the city's health care system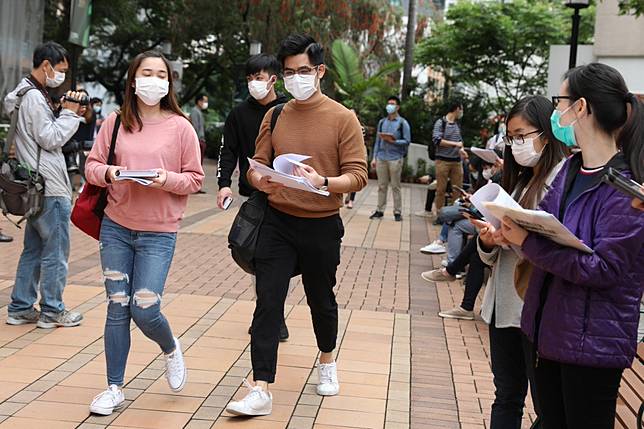 Some 200 medical students at the University of Hong Kong sat their final-year exams on Wednesday despite the coronavirus pandemic, after the government exempted the event from a ban on gatherings of more than four people on the grounds that their graduation was crucial to the city's health care system.
The assessment went ahead even though a survey among 174 final-year HKU medical students conducted on March 28 found more than 60 per cent of them felt it should not continue as scheduled. An overwhelming 94 per cent also believed clinical tests should be held with surrogate patients.
Some HKU students said on Wednesday that, while they agreed with the government's decision, more precautionary measures should have been taken to prevent the possible spread of the virus.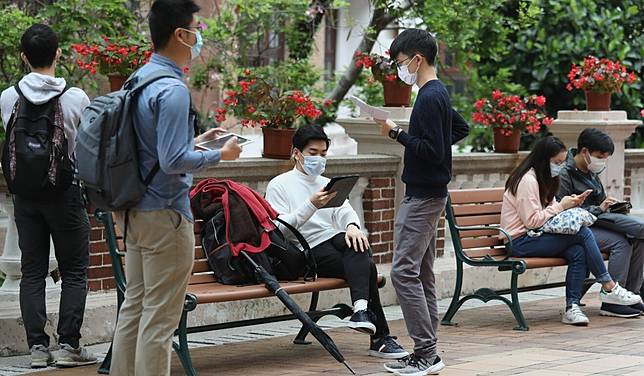 Candidates were split into two groups of about 80 and 120 as they took the written exams at two venues on HKU's main campus in Pok Fu Lam. All of them wore masks and sat at least two metres from each other.
The students told the Post the decision to go ahead with the exams was understandable because the government needed more doctors as soon as possible. But they also raised concerns about certain arrangements.
Hong Kong needs 11,000 more doctors to meet global standard
A total of six written exams will be conducted at HKU between Wednesday and next Thursday, while students are also expected to take five objective structured clinical examinations (OSCE) from April 15, in which they will treat patients in a clinical setting.
Final-year medical students at Chinese University will also take written exams from this Friday. Government officials said on Monday that exemptions had been granted to the two universities because the students' -graduation would be crucial to the city's health care system.
Final-year medical student Elaine Ma said she was not worried about getting infected during the written exams because of the precautionary measures the faculty had adopted. But she was concerned about having to be in contact with patients for the OSCE.
"We are more worried about the OSCE because we need to talk to patients," she said.
Chinese University's Faculty of Medicine earlier decided not to invite patients to the OSCE this year. They will invite healthy people or use mannequins as replacements.
Another final-year student, Michelle Wong, said the medical faculty could have taken more precautionary measures to better protect students' health.
"For instance, the faculty could have minimised the hours for the papers. Just one paper could have been conducted a day to ensure there's no lunch hour in between," Wong said, adding she was worried about having to take off her mask when eating with her peers.
She also said that about 15 students could not take the exam on Wednesday because they recorded body temperatures above 37.5 degrees Celsius. Rapid tests for the coronavirus were conducted on them, and the results were pending.
Hundreds to sit Hong Kong medical school exams this week
Medical students at both HKU and Chinese University will begin their internships in hospitals from July, while exams at HKU will last until May 8. A candidate who only gave his surname Wong said delayed exams would not have helped the situation.
"We have to take the exam not only before the date of employment, but before the internship training as well. So the schedule is really tight," he said.
HKU told its students earlier in an email that the Medical Council found it highly unlikely that provisional registration could be offered to them to proceed to internship training before they passed the exams. Chinese University meanwhile said it was "safer" to hold the exams early amid the unpredictable situation caused by Covid-19.
Additional reporting by Chan Ho-him
Copyright (c) 2020. South China Morning Post Publishers Ltd. All rights reserved.