Coronavirus: St Paul's Co-educational College should postpone alumni association election meeting, advisers to Hong Kong's leader urge
Cabinet member Ronny Tong calls for caution even as gathering is exempted from government ban and the body has to fulfil a company ordinance
Health expert Professor David Hui suggests using webcast to avoid a large group at a venue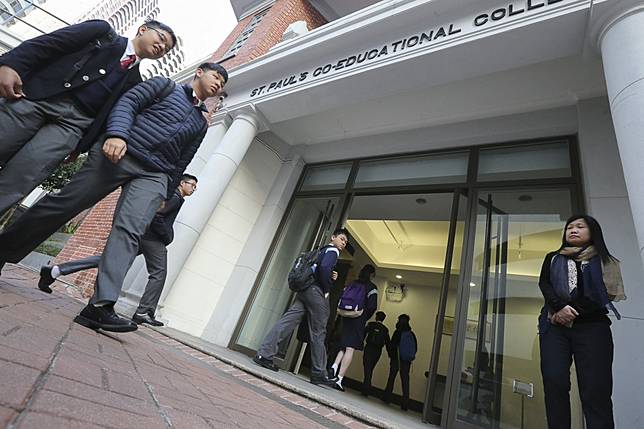 An alumni association of a prestigious secondary school in Hong Kong should postpone its annual general meeting set for Tuesday, or turn to webcast if necessary, according to two advisers to the city's leader.
Ronny Tong Ka-wah, a member of the Executive Council, said while the meeting was exempted from the government ban on gatherings with more than four people in public places, the alumni association of St Paul's Co-educational College in Mid-Levels should not go ahead with its plan amid the coronavirus pandemic.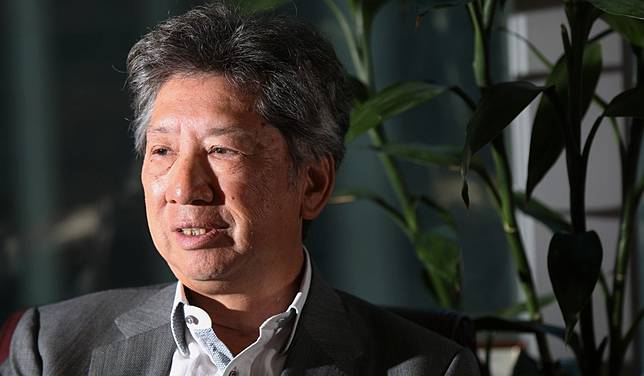 The executive committee of the 8,100-strong alumni association will witness its first contested election since it was established in 1950. Eleven candidates will run for six seats up for grabs on the committee, underscoring the significance of the event.
In a Facebook message on Sunday, association chairman Andrew Luk Wing-kee said they had sought advice and confirmed that the meeting was exempted from the latest government ban.
"Please note that our AGM will proceed as planned on March 31," he posted.
Since late February, members have written to the association chairman, urging to postpone the meeting, but their calls have been repeatedly rejected.
The event will be held at a ballroom at InterContinental hotel in Tsim Sha Tsui, which can accommodate up to 1,000 people.
Hong Kong's 'dirty teams': frontline medical staff share stories, fears
In his email to members last week, Luk insisted the meeting would take place to comply with the Companies Ordinance.
Several members then launched a joint petition, calling for postponement.
By Sunday night, more than 400 people, including more than 250 alumni and current students, had signed the petition. The rest of the co-signatories were parents and residents in Tsim Sha Tsui.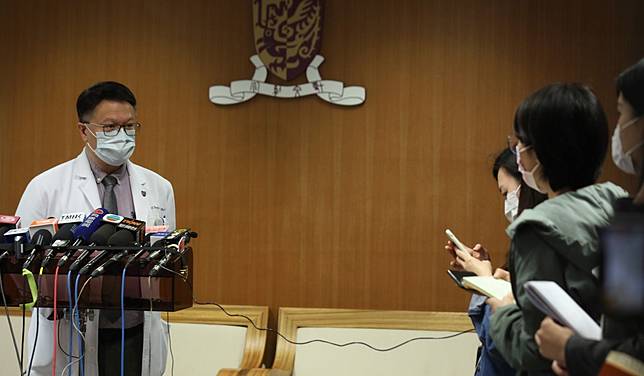 Professor David Hui Shu-cheong, Chinese University respiratory medicine expert and a member of Chief Executive Carrie Lam Cheng Yuet-ngor's panel of medical experts, said non-essential gatherings or meetings should not be held as the city grapples with a surge in Covid-19 infections.
"If there are really strong reasons for holding such a meeting, I suggest the association use webcast or online voting to avoid tens or hundreds of people gathering at a venue," Hui said.
Since midnight on Saturday, public gatherings have been limited to four people, with an earlier ban at 6pm kicking in for leisure venues such as gyms, cinemas and gaming centres to close for two weeks.
The limit on four in a group has 12 exemptions, including workplaces, government functions, funerals and wedding ceremonies.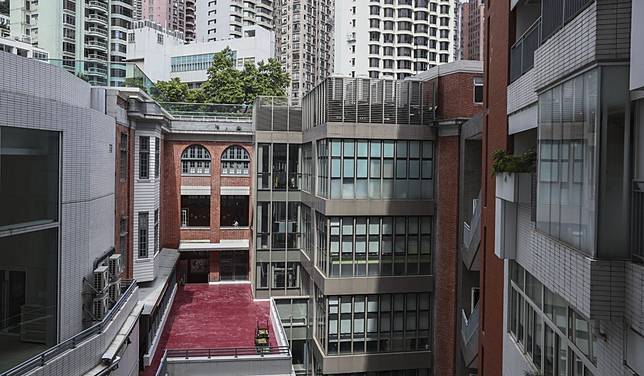 A spokesman for the Food and Health Bureau said on Saturday that exemptions applied to bodies which had to comply under a business law to hold their annual meetings in a specified time frame.
Under the Companies Ordinance, a company limited by guarantee is required to hold its annual general meeting within nine months after the end of its accounting reference period.
For St Paul's Co-educational College alumni association, which is registered as such an entity, its financial period ended on June 30 last year, meaning it has to hold its annual general meeting by the end of this month.
Luk did not respond to a Post inquiry sent to the association.
St Paul's Co-educational College warns pupils against protests at campus
The alumni petition against the meeting, launched on March 25, said: "Such irresponsible action not only puts attendees of the annual general meeting in grave danger, but also poses a serious threat to public health."
The move was initiated by Tiffany Chan, who graduated last year from the college, and another six alumni members. "If infections erupt after the meeting, the association will have put our college's reputation at risk," she said.
On February 20, Julia Ip Man-chung and another four alumni " including Ip " who are running in the committee election, wrote to chairman Luk requesting a court order to postpone the event beyond March.
In his reply on March 4, Luk said that the committee had decided not to apply to the court.
"It is not the best use of the limited resources of the association as legal costs are expensive," he wrote.
In his email to members of the alumni association last Tuesday, Luk said that in compliance with the Companies Ordinance, the association must proceed with its meeting this week. But members were strongly encouraged to vote by proxy and not attend in person, he added.
"In view of the current Covid-19 situation, we will carry out appropriate and necessary health protection measures at the venue to protect attendees," Luk wrote.
According to the health advice issued by the alumni association, each attendee will be seated individually inside the ballroom, and seats will be spaced nearly 2 metres apart.
But Chan argued the measures were not adequate to minimise health risks.
"The association cited 'expensive legal costs' for reasons not to apply to the court to postpone the meeting," she said. "But it contradicts itself by forking out a substantial sum of money to book a big ballroom at a five-star hotel."
Copyright (c) 2020. South China Morning Post Publishers Ltd. All rights reserved.