Coronavirus: Hong Kong eyes chartered flights to bring home residents stranded in Peru, Morocco
Lack of direct flights and difficult travel conditions within the South American country complicates situation of Hongkongers
Authorities in Peru have yet to evacuate hostel where local man was found dead on Friday, lawmaker says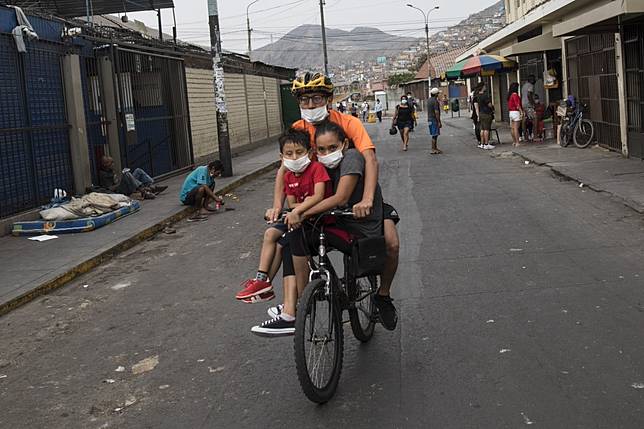 Hong Kong authorities are investigating the possibility of using chartered flights to bring home city residents stranded in Peru and Morocco amid the Covid-19 pandemic, the Post has learned.
The news follows Friday's revelation that a 64-year-old man from Hong Kong infected with the virus had been found dead in his hostel in Peru's Cusco region.
As of noon on Sunday, the Immigration Department had received 86 assistance requests from Hong Kong residents in the country, including 30 tour group members. Five Hongkongers have already departed Peru on their own.
Meanwhile, at least 37 Hong Kong residents remain stranded amid lockdown in Casablanca and Marrakech in Morocco. Another 113 have already boarded flights to leave the country.
A government source said on Monday that authorities were considering sending chartered flights to bring the stranded residents back home, but that they faced a number of hurdles.
"As there are no direct flights flying between Peru and Hong Kong, we need to find airlines that could do the job. Where to stop over is also a consideration, as some countries have banned transit," the source said.
Given that residents are now scattered across Peru, the source added that authorities also need to consider how to first transport everyone to the country's capital to board the international flight.
Hong Kong tourist dies of Covid-19 in Peru
"With a stopover, the flight length could last up to 30 hours. We need to seek medical advise to minimise the risks of infection," they said.
Another senior government source confirmed they were facing similar constraints in arranging a flight from Morocco to Hong Kong.
"We want to do it as soon as possible, but we don't think a flight could be arranged within days," the second source said.
"After we have successfully found an airline, agreed to the costs and signed contracts, we still need to submit an application to the countries concerned for landing approval."
He added the passengers would have to pay for their own tickets.
The Immigration Department has already told some Hongkongers about the possibility of chartered flights, according to Civic Party lawmaker Jeremy Tam Man-ho and Kwai Tsing district councillor Raymond Chow Wai-hung.
"The Immigration Department has notified a Hong Kong resident about arranging charted flights, but no details were specified," Tam said.
Coronavirus nightmare for passengers stuck on 'death ship'
Chow said similar messages were relayed to others in Peru on Saturday.
"This is a good move … and I hope the chartered flights can (take place) earlier," Tam said, adding that local transportation had mostly stopped in the country and was being monitored by the Peruvian army.
At least one Hong Kong resident lived in the same hostel where the 64-year-old tourist died, according to Chow. But local authorities have yet to evacuate the hostel.
"The situation in Peru is deteriorating, residents in the same hostel are still living there, only receiving temperature checks but not further quarantine," Chow said.
In a statement on Sunday, a government spokesman said Peru has declared a state of emergency and imposed strict restrictions on all land and air traffic. Authorities have contacted the Chinese Embassy in Peru and a number of airlines to make every effort to secure flight bookings or arrange flights for the return of the stranded Hong Kong residents, and are helping to make the necessary applications to local authorities.
Peru has been in lockdown since March 16 after the country declared a state of emergency to prevent the epidemic from spreading.
All land, sea and air borders were closed, while a curfew from 8pm to 5am was imposed. The United States embassy in Peru previously said it had repatriated about 1,200 Americans.
Copyright (c) 2020. South China Morning Post Publishers Ltd. All rights reserved.