Coronavirus: Hong Kong businesses could be able to apply for cash from HK$137.5 billion relief fund in June, welfare minister says
Labour secretary Law Chi-kwong reveals early plans for scheme that could benefit 1.5 million workers
But minister admits there could be difficulties in ensuring it is administered properly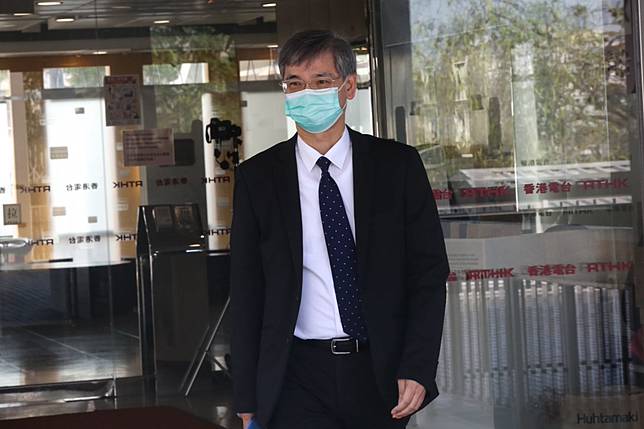 Hong Kong businesses could start applying for subsidies on wage bills under the new HK$137.5 billion (US$18 billion) coronavirus relief package in June, the welfare chief said on Thursday, as he admitted there could be difficulties in ensuring it was properly administered.
Employers can pick a month between January and April as a basis to calculate their payroll when applying for a monthly subsidy of up to HK$9,000 for each of their workers, for six months from the end of June.
The day after the government rolled out its biggest financial relief package to date, throwing a much-needed lifeline to ailing companies and struggling residents, Secretary for Labour and Welfare Law Chi-kwong revealed the preliminary design for a scheme that could benefit 1.5 million workers.
Law said the money to help employers pay 50 per cent of their wage bills would be released in two phases, and firms must pass the cash on to their employees, and must not downsize.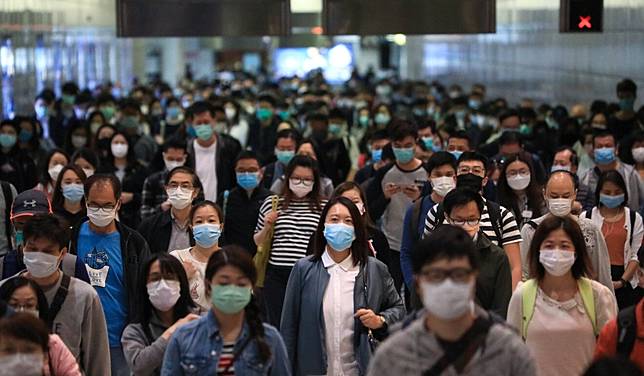 "We hope to start applications in June and give the first round of wage subsidies by the end of June," he said on a radio programme.
"For example, if employers hope to hire more people or let more employees work and give them salaries, maybe it's best for them to pick January because January is least affected by the pandemic."
Carrie Lam unveils Hong Kong's biggest Covid-19 relief package yet, worth HK$138 billion
The HK$80 billion fund for wages is available to the city's entire private sector, as long as employers make contributions to the Mandatory Provident Fund pension scheme for workers.
But concerns were raised on how to make sure the money reached employees, with bosses to be reimbursed first.
Law said any cases of deception on the part of employers could result in criminal punishment, but on other kind of breach, he did not say what form that might take.
"We have not decided on the details of any penalty. Usually, the most important (principle) of punishment in Hong Kong is to deduct the money," he said.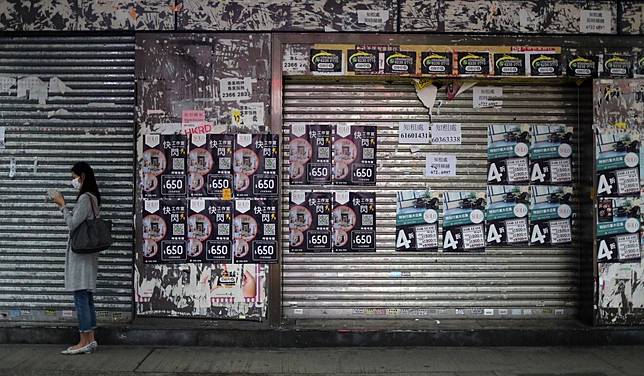 As an example, Law said the penalty might cover the extra money firms should not have received, or officials could cut the amount a business received when the next round of funds was released.
The minister admitted it would be hard to check on every employee and it would be easier for the government to check on the number of workers at a firm to make sure the measure was helping.
"If the change (on manpower) is big, obviously there are some problems and we will proactively investigate it," he said.
Officials also would be transparent about which firms would be getting the money, so the public and workers could monitor the bosses, he added.
Still, he said the government could not ask employers not to reduce workers' salaries.
"We cannot force employers to pay full wages," he said. "The most important thing is workers get paid."
He added the government could still revise the relief package and the public could express their views on the measures.
Lifeline or limited help? Hong Kong businesses react to government's relief package
At another radio programme, he elaborated that if a firm could only pay 10 per cent of the workers' salaries, the government would give 50 per cent, so the workers got 60 per cent.
Labour Party lawmaker Fernando Cheung Chiu-hung worried the scheme could be abused by employers.
"When a firm just pays 10 per cent of the salaries or even less and the government pays half, then the bosses take all the advantage," he said. "Bosses can ask them to work, but while giving them a pay of only 60 per cent. It's a stupid approach."
He said even though supermarkets recorded good businesses these days, their wage bills were allowed to be subsidised under the scheme. "It's such a waste of public money."
Hong Kong airport authority to buy 500,000 air tickets to inject cash into ailing airlines
He added his party had suggested subsidising the payrolls of furloughed workers, which would only cost HK$16 million.
Michael Luk Chung-hung, a lawmaker from the pro-Beijing Federation of Trade Unions, expressed concerns that in extreme cases, employers might not have to pay even a dollar.
"Then it's not half-half. There should be a better mechanism. Otherwise, it cannot safeguard the living of workers," Luk said.
He proposed that the government should give subsidies based on the actual salary given to workers month by month or bosses should declare the minimum amount they would give the workers before getting the subsidies.
Copyright (c) 2020. South China Morning Post Publishers Ltd. All rights reserved.