Coronavirus: Carrie Lam takes pay cut, Hong Kong set for HK$130 billion in Covid-19 aid
Most of the relief fund earmarked to subsidise employees' wages in affected industries
Lam and ministers to refuse pay rise following controversy over chief executive's salary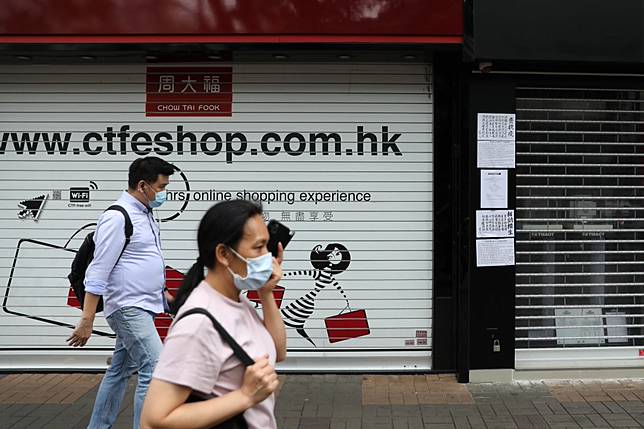 More than 1 million Hong Kong workers will have part of their wages paid for by the government under a HK$130 billion package of measures to help businesses and residents struggling during the Covid-19 crisis, while the city's leader and her ministers have vowed to take a pay cut, the Post has learned.
Most of the massive relief fund " equivalent in size to 4.6 per cent of the city's gross domestic product " will go towards the wage plan, set to last for six months, which will target affected industries with payments capped at 50 per cent of the employee's salary. The employers receiving the lifeline will have to pledge not to lay off the workers.
Meanwhile, Chief Executive Carrie Lam Cheng Yuet-ngor's monthly salary will fall to HK$390,000 after rising to HK$434,000 last July.
Lam and her 16 ministers had voluntarily agreed to a pay reduction, two sources said on Wednesday amid controversy this week over the city leader's remuneration package.
The entire package is expected to benefit more than 1 million Hongkongers, according to an Executive Council source. Officials also aim to help sectors left out in a previous round of relief measures.
The plan " to be announced by Chief Executive Carrie Lam Cheng Yuet-ngor on Wednesday evening, having been green-lit by her Executive Council earlier in the day " aims to safeguard employment and ease the woes of businesses after the number of confirmed Covid-19 cases in the city reached 960.
Two sources familiar with the latest relief package said it was worth close to HK$130 billion (US$16.8 billion), "much more than the HK$100 billion originally expected".
"The scheme is aimed at coping with the economic hardship brought by the pandemic in the next six months. More than 1 million employees from various sectors, on top of those directly affected by the government's social-distancing measures, will benefit," one of the sources said.
The source said the cash would be provided to employers in selected industries, adding: "The employers have to make a pledge that they won't lay off their staff after getting the cash from the government."
There will be a cap for salaries of employees who benefit under the scheme, the source said.
Staff affected by the latest social-distancing rules " including businesses forced to close " will benefit from the wage scheme, along with employees in sectors such as tourism and construction, two other sources said.
Some businesses set to benefit would be those related to education, such as tutorial centres, school bus operators and PE coaches contracted from outside, according to one.
In February, the government unveiled a HK$30 billion fund that included 24 initiatives to help struggling sectors.
'Lost faith': EU's top scientist quits over Covid-19 response
"The government is drawing reference from the British government's recent practice of paying 80 per cent of salaries of employees in affected industries, although the percentage and cap are lower in Hong Kong," one source said.
In an unprecedented step announced last month, the UK government said the state would pay grants covering up to 80 per cent of salaries if companies kept workers on the payroll rather than laying them off.
In Singapore, the government has offered to pay 75 per cent of workers' April wages, capped at S$4,600 (HK$25,000) per person.
The Japanese government on Tuesday approved its largest-ever economic relief package, which includes grants of up to 2 million yen (US$18,350), for small and medium-sized businesses whose revenues had more than halved.
With the Hong Kong government sitting on reserves of more than HK$1.1 trillion, the Professional Commons think tank said the authorities should spend HK$200 billion to help businesses and workers.
"The government has large coffers and it can be used for a rapid and bold response," its policy committee convenor Albert Lai Kwong-tak, said on Wednesday before Lam's announcement.
It suggested the government paid unemployed workers HK$7,500 a month for six months. With 134,000 jobless Hongkongers that would cost the public purse about HK$6 billion.
For companies asking staff to go on temporary leave rather than sacking them, the think tank proposed that authorities paid workers 80 per cent of their salaries, up to a maximum of HK$25,000 a month for a period of three months that could be extended. The cost would be about HK$14 billion.
Self-employed residents whose wages had dropped at least 30 per cent should also receive the same level government support as employees, the think tank added, while also urging officials to bar landlords from evicting tenants over the next six months if they could not pay their rent.
Copyright (c) 2020. South China Morning Post Publishers Ltd. All rights reserved.