Coronavirus: Boris Johnson's hospitalisation has created an unprecedented UK power vacuum
Dominic Raab has become Britain's stand-in leader, but does he command support from rival colleagues?
Comes at crucial time for UK government, which must make critical decisions about country's health crisis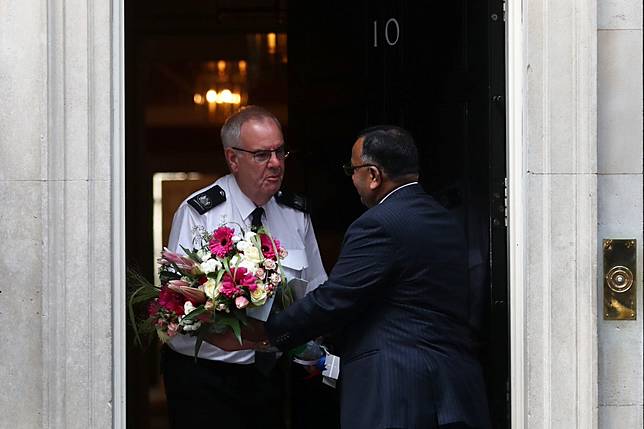 Boris Johnson's hospitalisation with coronavirus has created an unprecedented power vacuum in the UK government that threatens a political crisis when the country is in the grips of fighting a pandemic.
The UK prime minister spent his third night in hospital Tuesday, the second in intensive care, leaving his designated substitute, Foreign Secretary Dominic Raab in charge.
Unlike the US, the UK constitution does not provide for a clear chain of successor should the prime minister become ill or incapacitated. Prime ministers can choose whether to have a deputy prime minister or not. Johnson chose not to, and instead made the decision only recently for Raab to stand in as his substitute.
Although Raab can, in his new position, make decisions about national security, he has no powers to fire a member of Johnson's cabinet. He is still ensconced at the Foreign Office surrounded by his own officials " not those of 10 Downing Street " probably because he doesn't want to be seen to be too eager to jump into the prime minister's shoes.
Johnson in 'good spirits' as he fights Covid-19 in intensive care
At the daily coronavirus press conference Tuesday, a visibly shaken Raab said there was an "incredibly strong team spirit" within the cabinet to get things done, and that the country would be run "by collective cabinet responsibility".
"We got very clear directions, very clear instructions from the prime minister and we are focused with total unity and with total resolve on implementing them so that when he is back, and I hope in a very short order, we would have made the progress that he would expect," Raab said.
If Johnson's recovery is swift, in a few days, the situation could be manageable, with government relying heavily on the civil service led by Mark Sedwill. But given the gravity of his illness, it seems likely Johnson will need to convalesce, which could put him out of action for weeks, leaving Raab in the difficult position of trying to govern by consensus.
"It's a tricky situation where one person who is equal to his colleagues has to try and edge ahead of them if things aren't working," said Guto Harri, Johnson's former communications chief when he was mayor of London.
Will the coronavirus crisis kill Brexit?
"If it was a long period of time it would get very difficult."
Is Raab, 46, the son of a Czech Jewish refugee and a black belt in karate, the man for the job? He was given the post as foreign secretary largely because of his strong pro-Brexit stance and loyalty to the prime minister. Under the last leader Theresa May, Raab was the Brexit minister but resigned his position after only a few months in opposition to her Brexit strategy.
But with less than a year of cabinet experience, and a wooden public speaker, he has none of the charisma that Johnson has, nor the support from younger ministers.
Raab's biggest rival is Michael Gove, Chancellor of the Duchy of Lancaster, currently in self isolation after a family member has shown symptoms of coronavirus. Gove has many years more experience than Raab, and is likely to see himself as Johnson's natural successor. Following the EU referendum in 2016, Gove, who was campaign manager for Boris Johnson's leadership bid to become prime minister, withdrew his support on the morning that Johnson was due to declare, and announced his own candidacy.
Forgiven by Johnson perhaps, but not forgotten.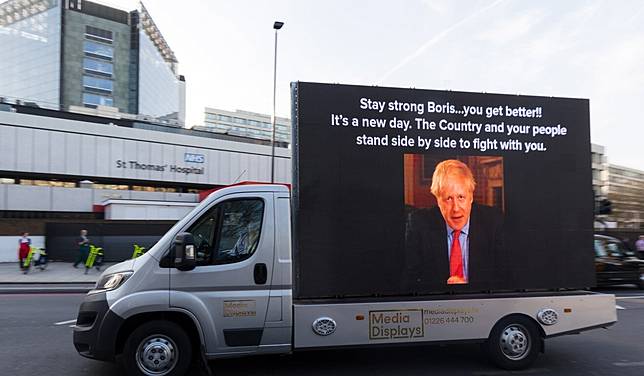 The prime minister has let it be known that should anything happen to Raab, then the Chancellor of the Exchequer Rishi Sunak will take over.
Sunak, who has only been an MP for five years, is married to the daughter of an Indian billionaire and is in charge with keeping the economy running in these difficult times.
He is already at odds with Health Secretary Matt Hancock over health spending versus jobs and wealth creation, according to The Sunday Times newspaper.
Is UK's coronavirus 'herd immunity' plan a deadly gamble?
Raab faces Johnson's promised review Monday on whether to continue the country's three-week old social distancing and lockdown measures, or whether to allow some easing as Sunak would like.
It seems likely that a decision will now not be made, and Britons will continue to be told to stay at home for a bit longer as the number of Covid-19 cases continue to rise.
The death toll rose by 786, the Department for Health said Tuesday, bringing the total to 6,159. It was the deadliest day so far for the UK, which has more than 55,000 confirmed infections.
The figures look especially grim as the Seattle, US-based Institute for Health Metrics and Evaluation said the UK would be the worst hit country in Europe with 40 per cent of its Covid-19 cases.
Several other senior government figures and advisers have either been struck down with coronavirus or are self-isolating at home. Cabinet meetings are held by Zoom, and parliament is in recess due to the outbreak in the House of Commons.
Zoom's security backlash points to bigger threats in telecommuting wave
"The government wants to assure the public with the prime minister in intensive care which is a shocking moment for everyone in this country that there is that continuity," said Catherine Haddon, a senior fellow at the Institute for Government told the BBC's Newsnight.
"They are talking about the ideal but it doesn't always work like that. Sometimes you need the prime minister to grip the situation.
There will be other people trying to do that. The problem is if they are pulling in different directions."
Under the new leadership of the former head of the Crown Prosecution Service, Keir Starmer, the opposition Labour Party has vowed to cooperate with the government.
"People are clearly anxious" Starmer said in a recorded message. "I was in touch with the foreign secretary last night and I want to say that the Labour Party will act in the national interest. And that's why I've offered to act constructively with the government and support them where that's the right thing to do and push them further where we need to do it."
All of our thoughts are with the Prime Minister and his family at this difficult time. This is a national crisis and the Labour Party will act in the national interest, working constructively with the government. pic.twitter.com/xkPiNDAgSf

" Keir Starmer (@Keir_Starmer) April 7, 2020
Following the coronavirus outbreak, Johnson's Conservative Party has benefited from a strong wave of support from the public not seen since Margaret Thatcher went to war with Argentina in the Falklands war.
The support is largely derived from a desire to support the government in this difficult time.
If Johnson doesn't get back to work soon, and with a general election impossible while the pandemic is still on, the possibility of a government of national unity has been mooted by some.
However, political commentators point out that Labour might not want to put themselves in a position where they could be blamed for government failures.
"I doubt we'll see a government of national unity," said Tim Bale, politics professor at Queen Mary's University of London. "The coronavirus will be around for months not years. It would be a bear-trap for Starmer, stopping him from criticising the government and making his mark. As for the Tories, why would they want to give people the impression that Starmer and other Labour politicians were perfectly capable of governing the country?"
Copyright (c) 2020. South China Morning Post Publishers Ltd. All rights reserved.