Coronavirus: 68 per cent of cases confirmed in China in past eight days had no symptoms
Of the 885 infections reported between March 31 and April 7, 601 people showed no visible signs, National Health Commission says
But scientists say data set is too small to draw any conclusions about how Covid-19 spreads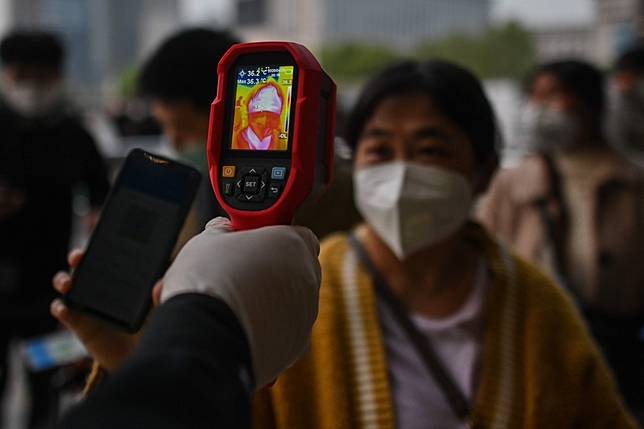 More than two-thirds of the Covid-19 cases reported in mainland China in the eight days until Tuesday were people who showed no symptoms of the disease, according to new figures released by the National Health Commission (NHC).
While the ratio might appear high, the small data set meant it was too early to make any conclusions, according to Leo Poon Lit-man, head of the public health laboratory sciences division at the University of Hong Kong.
"We don't know what these figures mean without having the same data (on asymptomatic patients) for the past three months," he said.
"But what we do know, is that these asymptomatic patients could be pre-symptomatic and infectious despite not displaying symptoms.
"Therefore the virus is still being transmitted inside the country … and these patients should be treated in isolation and put under close observation."
The NHC only began releasing the number of symptom-free cases last Wednesday, starting with figures for March 31 in a move it said was necessary to "address public concerns".
Of the 885 cases reported in the eight-day period, 601, or 68 per cent, were asymptomatic, the NHC said. Of the 601, almost half " 279 " were reported in Hubei, the central China province at the heart of the initial coronavirus epidemic when it began at the end of last year.
Since the beginning of the outbreak in China, the total number of confirmed cases " all symptomatic " across the country was 82,000 as of Wednesday, with more than 3,300 deaths.
A total of 199 new cases were reported in mainland China on Tuesday, of which 137 were asymptomatic. Of those, 107 were imported cases, while 59 of the 62 symptomatic cases were also imported.
Poon said that widespread serological testing was necessary to determine the true proportion of asymptomatic patients. These tests look for antibodies in the blood, which usually develop within three to four weeks after infection.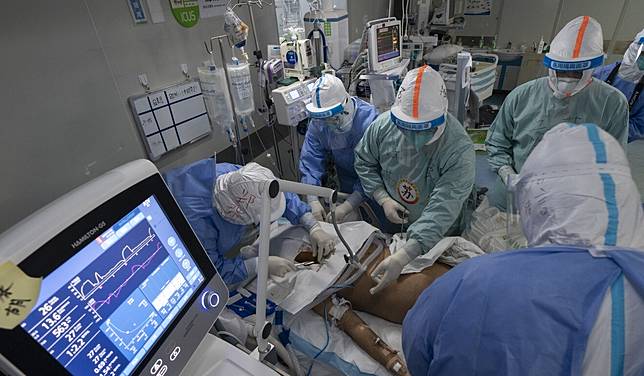 Whether to include asymptomatic cases in official numbers has been a moot point around the world. South Korea counts everyone who tests positive for the virus in its national total, while the United States and Britain include only those who show symptoms of Covid-19.
According to a report published by a team from the World Health Organisation after visiting China at the end of February, the proportion of asymptomatic infections was only about 1 to 3 per cent of cases.
However, Dr Robert Redfield, director of the US Centres for Disease Control and Prevention, said last week that as many as 25 per cent of infected people were asymptomatic.
Similarly, in Hong Kong, of the 936 cases reported as of Tuesday, 155, or more than 16 per cent, were symptom-free, the city's Centre for Health Protection said.
Benjamin Cowling, head of the epidemiology and biostatistics division at the University of Hong Kong, said the centre's figures were about what he expected.
"In a large group of say 100 infections, it would be very unlikely to have fewer than 10 or more than 30 asymptomatic cases based on our current understanding of the characteristics of Covid-19 infections," he said.
Wuhan on the move again as coronavirus lockdown limits ease
A report published on Friday by Chen Shen and Yaneer Bar-Yam from the New England Complex Systems Institute in Massachusetts, said it was important to calculate the proportions of asymptomatic cases within different groups, such as imported cases, those that have had close contact with people in quarantine, and the general public as a whole.
Based on the data available, they said "many of the current reported asymptomatic cases from overseas are pre-symptomatic".
"(This) makes sense due to the presence of long-term asymptomatic cases that continue to test positive, remaining as a residual from the larger number of cases in China," the report said.
Professor Yang Jiong, from the pulmonary and critical care medicine division at the Zhongnan Hospital of Wuhan University, warned about the risk posed by "silent carriers" with the lifting of the lockdown on Wuhan.
In an interview with Health Times, a newspaper under the Communist Party mouthpiece People's Daily, on Monday, he said there were probably between 10,000 and 20,000 asymptomatic cases in the city.
"Although right now it seems that asymptomatic cases have relatively low infectivity, they are contagious after all, and (we) should still be on guard," he said.
Additional reporting by Matt Ho
Sign up now and get a 10% discount (original price US$400) off the China AI Report 2020 by SCMP Research. Learn about the AI ambitions of Alibaba, Baidu & JD.com through our in-depth case studies, and explore new applications of AI across industries. The report also includes exclusive access to webinars to interact with C-level executives from leading China AI companies (via live Q&A sessions). Offer valid until 31 May 2020.
Copyright (c) 2020. South China Morning Post Publishers Ltd. All rights reserved.