China to issue 4th batch of special bonds for COVID-19 control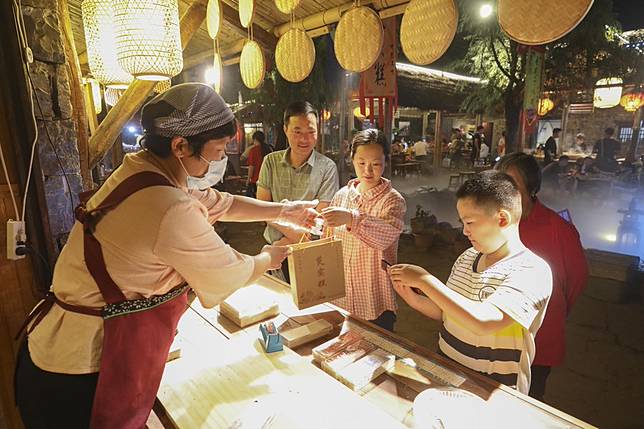 Tourists buy specialty snacks during an evening visit to the Zhuquan Village scenic area in Yinan County of Linyi, east China's Shandong Province, June 25, 2020.(Xinhua/Fan Changguo)
BEIJING, July 9 (Xinhua) -- China will issue the fourth batch of special government bonds for control amid efforts to balance epidemic control with economic and social development, the Ministry of Finance said Thursday.
The 10-year fixed-rate bonds, worth 70 billion yuan (about 10 billion U.S. dollars), will be available for tenders on July 15 and become tradable on July 20, according to a statement on the ministry's website.
In June, the ministry announced the issuance of the first three batches of special government bonds for COVID-19 control, including 70 billion yuan of 10-year bonds, 50 billion yuan of five-year bonds and 50 billion yuan of seven-year bonds.
China plans to issue 1 trillion yuan of government bonds for COVID-19 control this year.  ■