China strengthens Europe ties with appointment of first special envoy
Wu Hongbo is a career diplomat who has held several posts in western Europe, including serving as ambassador to Germany from 2009-12
He was also secretary of the Chinese foreign ministry's Hong Kong and Macau unit and served on the Sino-British Joint Liaison Group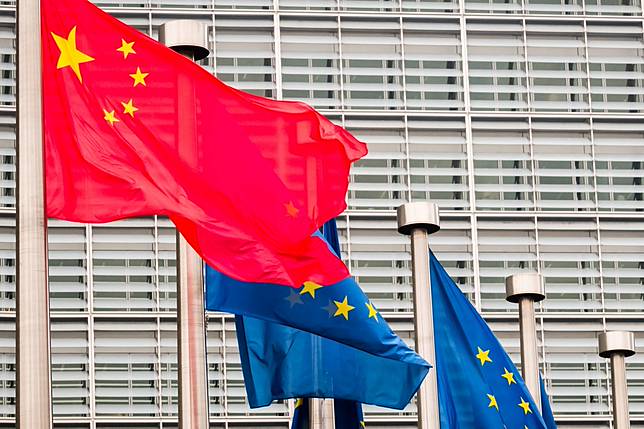 China has named its first special envoy to take charge of European affairs ahead of a leadership reshuffle of the European Commission later this year, and as Beijing seeks support from Europe amid its protracted trade war with Washington.
Wu Hongbo, a career diplomat who has held several posts in western Europe, has been appointed China's first special envoy on European affairs.
"As two important forces in the world, China and Europe have formed a multidimensional, multifaceted and wide-ranging cooperation," foreign ministry spokesman Geng Shuang told a regular press conference in Beijing on Friday.
Wu was ambassador to Germany from 2009 to 2012, before becoming United Nations undersecretary-general for economic and social affairs in 2012.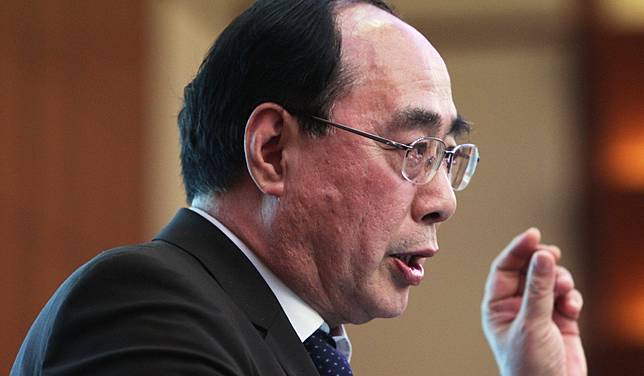 Wu has also had extensive experience in the Hong Kong and Macau division of the Chinese foreign ministry, as secretary of the ministry's Hong Kong and Macau unit, serving on the Sino-British Joint Liaison Group " set up to handle matters related to the 1997 Hong Kong handover " as well as deputy commissioner of the foreign ministry office in Macau.
Geng said China and Europe had an "important consensus and common interest in upholding multilateralism, free trade and building an open and inclusive world economy". Appointing a special envoy would help to "strengthen communication, coordination and cooperation, and deepen mutual trust" between the two parties, he said.
The appointment comes ahead of a key leadership reshuffle within the European Commission, the executive branch of the EU. Incoming commission president Ursula von der Leyen from Germany is expected to replace incumbent Jean-Claude Juncker as early as December. She is expected to play a more coordinating role on EU-China policies than her predecessor.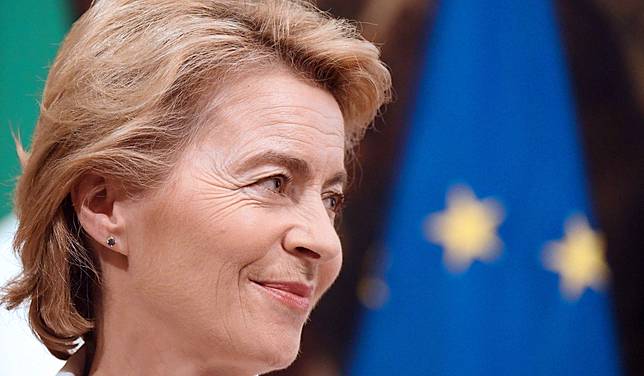 An EU diplomatic source said China's latest move to appoint the special envoy seemed to be "in response to EU's characterising China as a systemic rival and a shift of its China strategy. Timing also seems to respond to the new EU commission to be in place in December".
An EU source involved in Asian policymaking previously said von der Leyen would be "ready to highlight the differences in equal length with, if not more than, the commonalities shared between the (European Union) and China".
The bloc has trod a delicate balance to avoid taking sides in the protracted trade war between Washington and Beijing. But Brussels has also become increasingly frustrated by the lack of access to the Chinese market, as well as what the EU sees as unfair subsidies and state support in the Chinese economy.
European Union 'won't rush into trade deal' with China
Following Washington's lead, the European Commission released a paper in March which, for the first time, labelled China an "economic competitor" and "a systemic rival promoting alternative models of governance".
"There are conflicts between China and Europe on trade, but such differences have not been as serious as the conflicts between China and the US," said Ding Chun, a professor of European Studies at Fudan University.
Europe's trade conflict with the US had also provided a strategic opportunity for Beijing in drawing the bloc closer, he said.
"There are also conflicts between the US and Europe. The current multilateral system has been under serious challenge. China and Europe have a similar stance in opposing unilateralism and have a common desire in combating climate change and reforming the current global governance mechanism," Ding said.
"This is an important opportunity and China has been paying great attention to Europe."
China is now the EU's second-biggest trading partner, behind the US, and the EU is China's biggest trading partner.
European Commission's next leaders take tough tone on China
Like China's special envoys to Africa and the Middle East, Wu will be based in Beijing, with his duties involving extensive travel across Europe.
Mikko Huotari, a deputy director of the Berlin-based think tank Mercator Institute for China Studies, said Wu's appointment was "a reasonable approach and a strong signal that the party centre realised they had got Europe wrong".
"China has also recognised that sitting in Brussels " and around the different European capitals " doesn't give you a full picture of European affairs vis-A-vis China," he said.
"It's a surprise in the sense that the Chinese diplomatic service frequently has responsive and effective solutions when it recognises failure. This is also a contrast from the US, as the diplomatic capacity with the state department has been cut down."
Additional reporting by Keegan Elmer
Copyright (c) 2019. South China Morning Post Publishers Ltd. All rights reserved.