China adds crude oil to tariffs list for first time in targeted retaliation against US
Beijing will also resume imposing duties on American cars in what observers say is a restrained but focused response to latest US tariffs
State media commentary says it was designed to 'inflict pain on the US manufacturing sector' and rattle US financial markets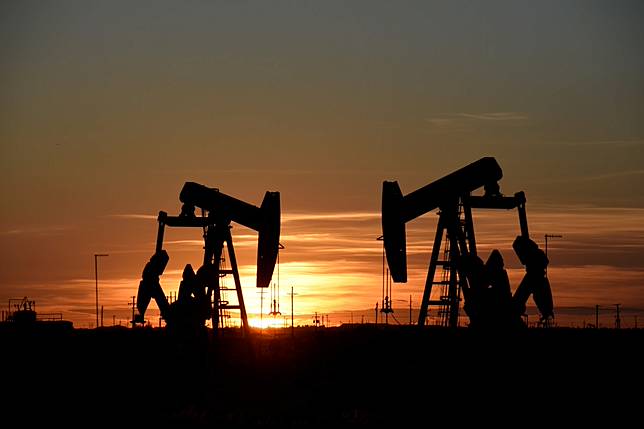 Beijing has added American crude oil to its tariffs list for the first time and will resume applying duties on cars from the US in its latest retaliation against Washington, a response observers called restrained but with a clear focus.
The measures announced late on Friday were nowhere near the scale of the US tariffs, but items on the list were carefully chosen to inflict pain on American businesses while avoiding an impact on the Chinese economy, the observers said.
According to China's Customs Tariff Commission, a total of 5,078 US products will be subject to additional tariffs of 10 per cent or 5 per cent. The new duties would be implemented in two batches " the first from September 1 and the second from December 15.
That will mean new tariffs on US$75 billion worth of American products, in response to Washington's plan to impose a 10 per cent tariff on a further US$300 billion worth of Chinese imports.
Following Beijing's announcement, US President Donald Trump said he would raise the 25 per cent tariff on US$250 billion worth of Chinese imports to 30 per cent from October 1, and the 10 per cent duty on US$300 billion worth of goods would go up to 15 per cent from September 1.
Among Beijing's latest punitive duties, it will impose a 5 per cent tariff on US crude oil from September 1. US shipments to China have made up about 6 per cent of America's total crude exports on average this year, according to data from the US Department of Energy and the Census Bureau.
In a separate statement, the Customs Tariff Commission said China would also resume imposing additional tariffs of 25 per cent or 5 per cent on American-made vehicles and auto parts starting from December 15.
While Beijing had retaliated on a much smaller scale, its tariffs were well aimed, according to Wang Huiyao, founder of the Centre for China and Globalisation, a non-governmental think tank in Beijing.
"The US is now slapping tariffs on almost all Chinese goods," Wang said. "China's retaliation is small in terms of the amount (of US imports) so they need clear targets to be effective.
"China is the biggest market for American cars, more are sold in China than in the States, and the tariffs will surely bring down market demand," he said.
A commentary by Communist Party mouthpiece People's Daily on Saturday said Beijing's tariffs were aimed at "inflicting pain on the US manufacturing sector", and undermining "US dividends as the world's new champion oil producer".
It also said that in combination with Beijing's additional tariffs on American soybeans, the duties were designed to rattle the US financial markets.
"Faced with the impact of such determination and power, the US financial markets will barely remain stable," the commentary read.
Bringing back industrial jobs was among the key pledges made by Trump during his 2016 election campaign. Since he took office, Trump has taken a strong interest in the car industry, repeatedly trying to intervene in companies' plans to expand or close factories in the US, with limited success.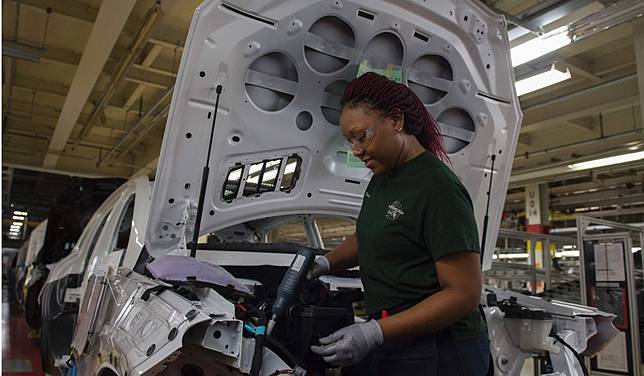 According to Gao Lingyun, a researcher with the Chinese Academy of Social Sciences, China's tariffs list had been carefully selected.
"Soybean imports were significantly down after the Chinese side imposed the earlier tariffs " that retaliation was very effective," she told state-run newspaper Economic Daily.
She added that Beijing had also considered how to replace the US products it imposed tariffs on and had sought to lower duties for the same goods imported from other countries.
"The US tariffs will be mostly paid by American consumers and business," she said. "And the US has very limited options available for substitutes (for the Chinese goods)."
Gao said China had also tried to minimise the impact of the tariffs on Chinese consumers, including by leaving medicines and vaccines off the list.
The Customs Tariff Commission said it would continue to process tariff exemption applications from Chinese companies for US goods, including vehicles and auto parts.
Beijing allowed five Chinese companies to buy 3 million tonnes of US soybeans without tariffs in late July in a goodwill gesture before trade talks resumed after a breakdown in May.
But the deal soured a week later, with Beijing announcing it had suspended purchases of US agricultural products in retaliation for Trump's sudden announcement of a new 10 per cent tariff on US$300 billion worth of imports from China.
Copyright (c) 2019. South China Morning Post Publishers Ltd. All rights reserved.