Asia-Pacific Coronavirus News: S.Korea reports 78 more COVID-19 cases, 9,661 in total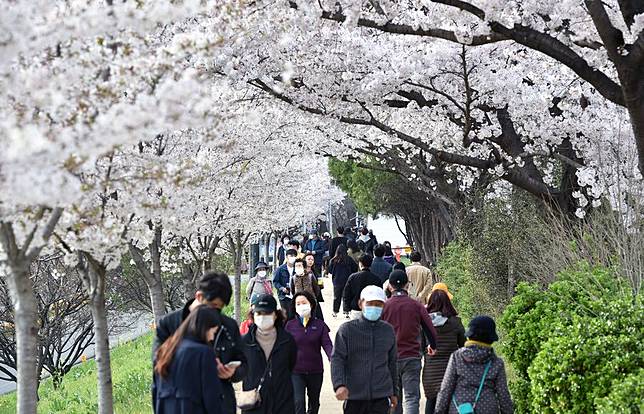 People wearing face masks walk under cherry trees in Daegu, South Korea, March 29, 2020.(NEWSIS/Handout via Xinhua)
-- South Korea reports 78 new cases, 9,661 in total.
-- Cambodia confirms four new cases, 107 in total.
-- New Zealand reports 75 new cases, 589 in total.
-- Vietnam announces six new cases, 194 in total.
HONG KONG, March 30 (Xinhua) -- The following is the latest developments of the COVID-19 pandemic in Asia-Pacific countries.
SEOUL -- South Korea reported 78 more cases of COVID-19 compared to 24 hours ago as of midnight Monday local time, raising the total number of infections to 9,661.
Of the new cases, 13 were found at airports. The country will force all entrants from overseas to be put under self-quarantine for two weeks beginning Wednesday midnight local time.
Six more deaths were confirmed, lifting the death toll to 158. The total fatality rate came in at 1.64 percent.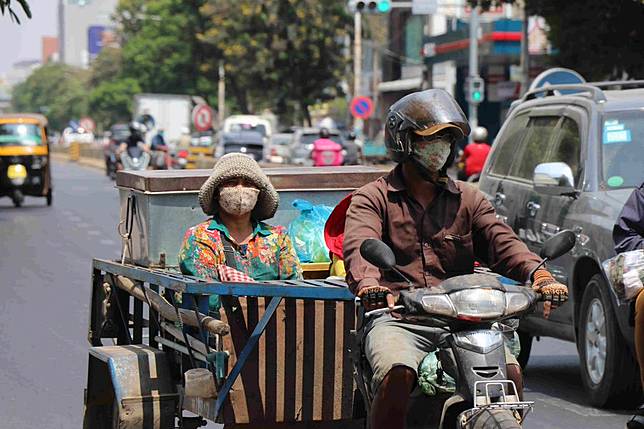 People wearing masks are seen on a street in Phnom Penh, Cambodia, March 25, 2020. (Xinhua/Mao Pengfei)
PHNOM PENH -- Cambodia's Ministry of Health (MoH) announced in a statement on Monday that four more persons were tested positive for COVID-19, raising the total number of the confirmed cases in the country to 107.
The new patients included a French man and three Cambodians, the statement said.
The 61-year-old French patient had recently returned to Phnom Penh from Guyana, it said, adding that among the three Cambodians are a 20-year-old female student returning to Phnom Penh from Britain, a 36-year-old man returning to Kampong Cham province from Japan, and a 30-year-old man working at a casino and karaoke club in Poipet City in Banteay Meanchey province.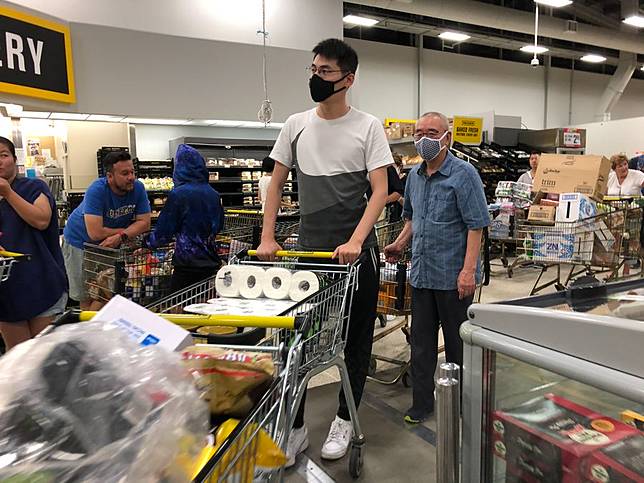 The photo shows people shopping at a supermarket in Auckland, New Zealand, taken on Feb. 28, 2020. (Xinhua/Li Qiaoqiao)
WELLINGTON -- New Zealand reported 75 new confirmed and one probable cases of COVID-19 on Monday, bringing the total number of confirmed and probable infections to 589 in the country.
There have been no additional deaths related to COVID-19 after a death of a woman in her 70s was reported on Sunday, Director-General of Health Ashley Bloomfield from the Ministry of Health said at a press conference.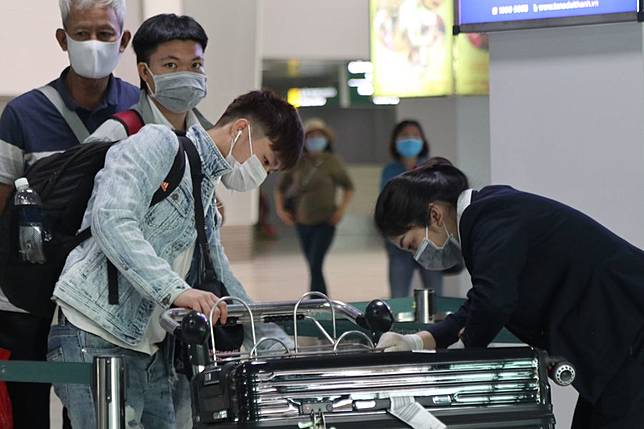 Photo taken on March 10, 2020 shows passengers at Vinh International Airport in Vietnam's central Nghe An province. (VNA/Handout via Xinhua)
HANOI -- Vietnam's Ministry of Health on Monday morning confirmed six new cases of COVID-19 infection, all related to a Hanoi-based hospital, bringing the total in the country to 194.
The six patients are all Vietnamese workers having provided services to Bach Mai Hospital, where several staff and patients have been confirmed to be infected. ■