Asia-Pacific Coronavirus News: India's cases stand at 182,143, S. Korea reports 27 more cases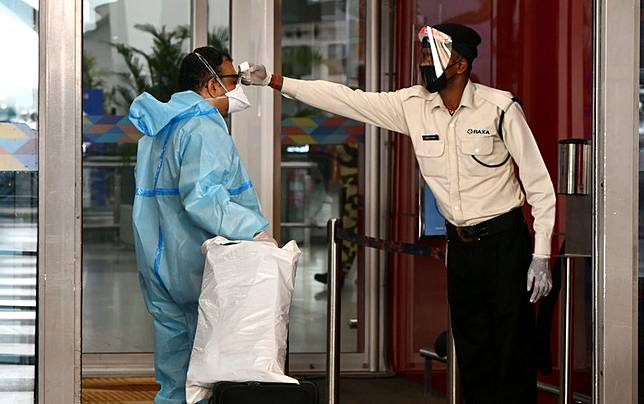 An airport employee wearing a face shield checks a passenger's body temperature at the Indira Gandhi International Airport in New Delhi, India, May 25, 2020. (Photo by Partha Sarkar/Xinhua)
-- India's death toll rises to 5,164, total cases reach 182,143;
-- South Korea reports 27 more cases, 11,468 in total;
-- New Zealand confirms no new cases for nine consecutive days.
HONG KONG, May 31 (Xinhua) -- The following are the latest developments of the COVID-19 pandemic in Asia-Pacific countries:
NEW DELHI -- India's federal health ministry on Sunday morning said 193 new deaths and an additional 8,380 positive cases were reported since Monday in the country, taking the number of deaths to 5,164 and total cases to 182,143.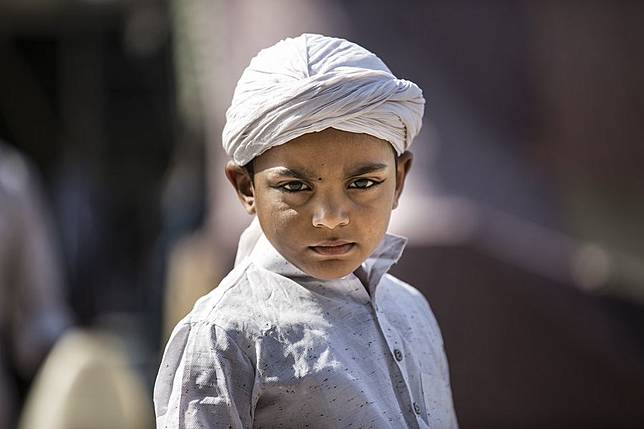 A boy is seen celebrate Eid al-Fitr outside his home during lockdown to curb the spread of COVID-19, in New Delhi, India, May 25, 2020. (Xinhua/Javed Dar)
SEOUL -- South Korea reported 27 more cases of COVID-19 compared to 24 hours ago as of 0:00 a.m. Sunday local time, raising the total number of infections to 11,468.
The daily caseload fell below 30 in five days. The confirmed cases rose fast in recent days due to a cluster infection at a logistics center of local e-commerce operator Coupang in Bucheon, west of the capital Seoul.
One more death was confirmed, leaving the death toll at 270.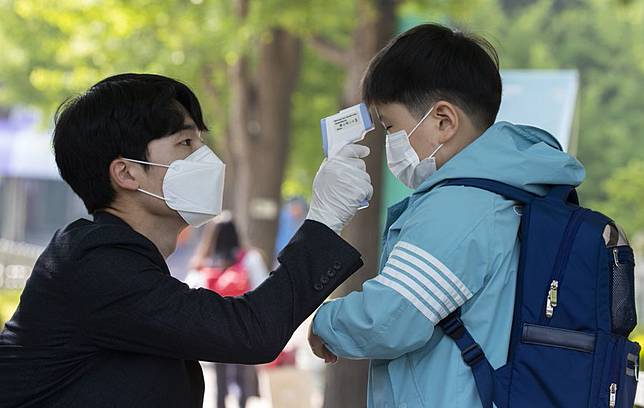 A student gets body temperature measured when returning for classes at Seryun Elementary School in Seoul, South Korea, May 27, 2020. (Photo by Lee Sang-ho/Xinhua)
WELLINGTON -- New Zealand has reported no new case of COVID-19 for nine days in a row, said a statement of the New Zealand Ministry of Health on Sunday.
New Zealand's combined total number of confirmed and probable cases stays at 1,504, of which 1,154 are confirmed, it said.
The country currently has 1,481 people reported as having recovered from COVID-19, unchanged from Saturday. The death toll remained at 22.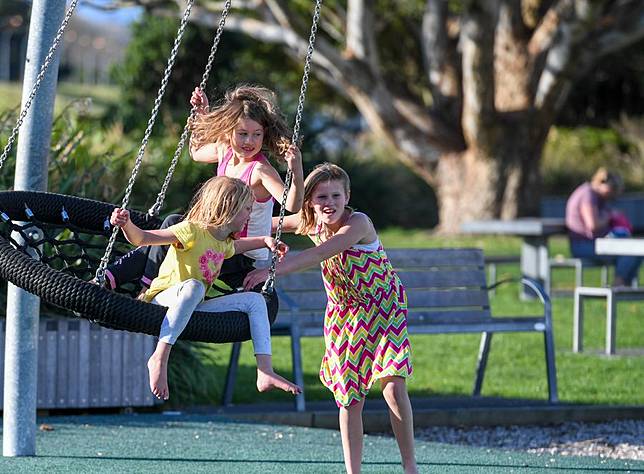 Children play at a park in Wellington, New Zealand, May 14, 2020. (Xinhua/Guo Lei)
SINGAPORE -- Singapore's Ministry of Health (MOH) reported 506 new COVID-19 cases on Saturday, bringing the total confirmed cases in the country to 34,366.
Of the newly confirmed cases, five were cases in the community, and 501 were work permit holders residing in dormitories. There were no imported cases.
The number of cases that had passed away from complications due to COVID-19 infection was 23.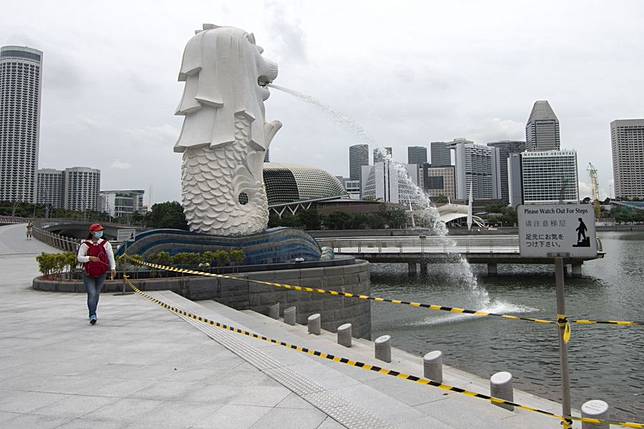 Photo shows new cordon tape preventing people from entry or loitering amid COVID-19 pandemic in parts of Singapore's Merlion Park on May 27, 2020. (Photo by Then Chih Wey/Xinhua)@(color:rgb(51,127,229);)