Asia-Pacific Coronavirus News: India becomes 3rd worst-affected country as total cases reach 697,413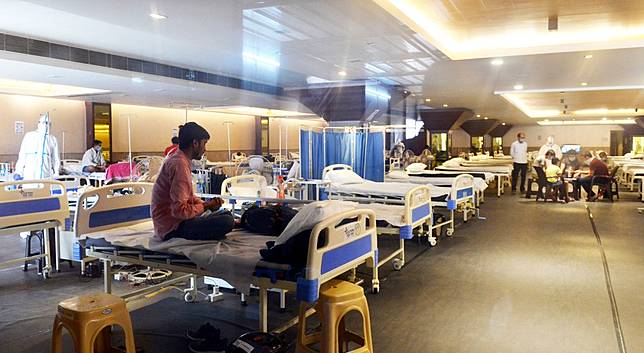 The COVID-19 patients rest at a care center which was converted from a banquet hall in New Delhi, India, on July 5, 2020. (Photo by Partha Sarkar/Xinhua)
-- India's death toll rises to 19,693, total cases reach 697,413;
-- The Philippines announces 2,099 new cases, tally at 46,333;
-- Infections in Indonesia increase by 1,209 to 64,958;
-- Afghanistan records 239 new cases, 33,190 in total.
HONG KONG, July 6 (Xinhua) -- The following are the latest developments of the COVID-19 pandemic in Asia-Pacific countries:
NEW DELHI -- India's federal health ministry Monday morning said 425 new deaths, besides fresh 24,248 positive cases, were reported during the past 24 hours across the country, taking the number of deaths to 19,693 and total cases to 697,413.
According to ministry officials, so far 424,433 people have been discharged from hospitals after showing improvement.
The number of active cases in the country right now is 253,287.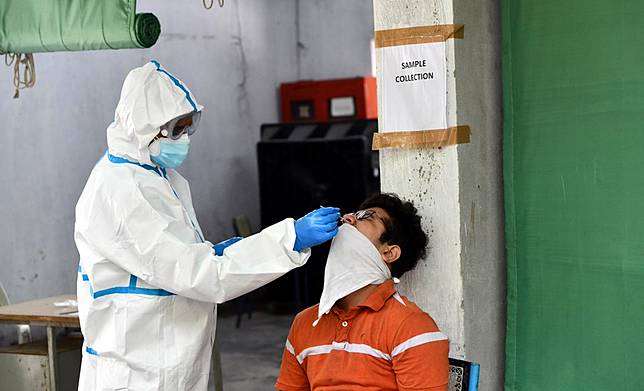 A medical worker collects swab samples from a man for the COVID-19 tests at a school near Daryaganj in Delhi, India, on July 5, 2020. (Photo by Partha Sarkar/Xinhua)
MANILA -- The number of COVID-19 cases in the Philippines surged to 46,333 after the Department of Health (DOH) reported 2,099 new cases.
The DOH said that the number of recoveries further rose to 12,185 after 243 more patients have survived the disease.
The death toll also increased to 1,303 after six more patients have succumbed to the viral disease, the DOH added.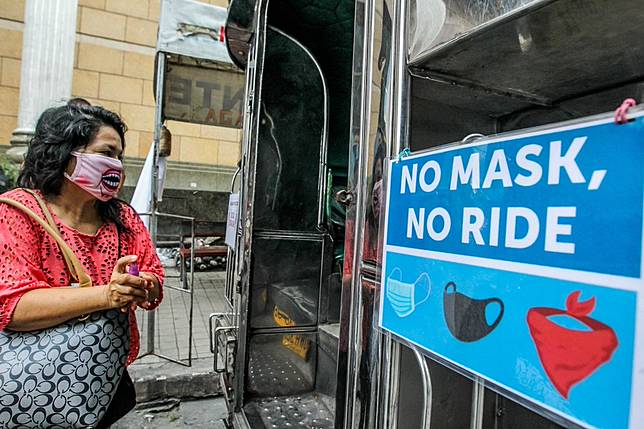 A woman boards a jeepney in Manila, the Philippines on July 3, 2020. (Xinhua/Rouelle Umali)
JAKARTA -- The COVID-19 cases in Indonesia rose by 1,209 within one day to 64,958, with the death toll adding by 70 to 3,241, Achmad Yurianto, a Health Ministry official said at a press conference.
According to him, 814 more people had been discharged from hospitals, bringing the total number of recovered patients to 29,919.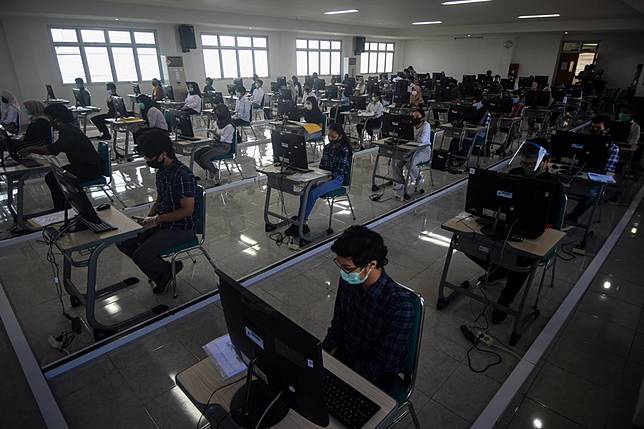 Students wearing masks participate in a college entrance exam amid the COVID-19 outbreak at a university in Limo, West Java, Indonesia, July 6, 2020. (Xinhua/Agung Kuncahya B.)
KABUL -- Afghanistan's Public Health Ministry has confirmed 239 new positive cases over the past 24 hours, bringing the total number of patients infected with the virus to 33,190 in the country, spokesman for the health ministry Akmal Samsoor said.
According to the official, 34 patients have died over the past 24 hours, bringing the number of COVID-19 related deaths to 898 since the outbreak of the epidemic in February in Afghanistan.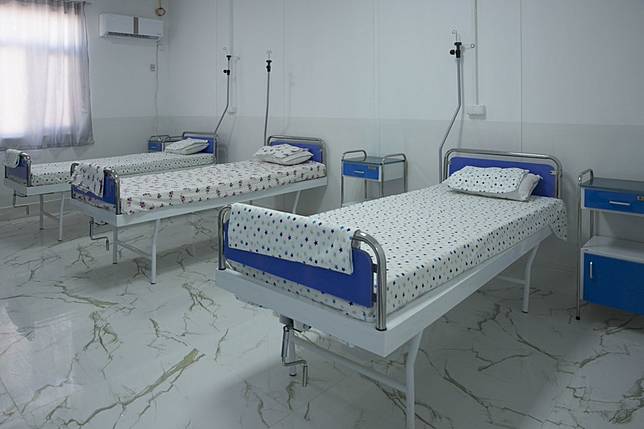 Photo taken on June 27, 2020 shows empty beds inside a hospital for COVID-19 patients in Herat, Afghanistan. (Photo by Elaha Sahel/Xinhua)
SEOUL -- South Korea reported 48 more cases compared to 24 hours ago as of 0:00 a.m. Monday local time, raising the total number of infections to 13,137.
Of the new cases, 24 were imported from overseas, lifting the combined figure to 1,690.
One more death was confirmed, leaving the death toll at 284. The total fatality rate stood at 2.16 percent.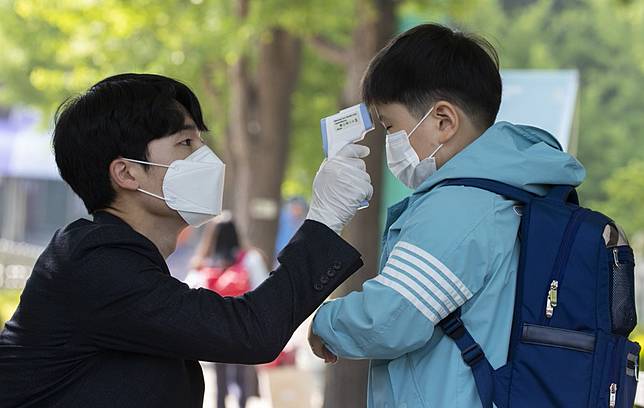 A student gets body temperature measured when returning for classes at Seryun Elementary School in Seoul, South Korea, May 27, 2020. (Photo by Lee Sang-ho/Xinhua)■