Asia-Pacific Coronavirus News: Confirmed COVID-19 cases in Bangladesh surpass 183,000, Indonesia reports 1,681 newly-confirmed cases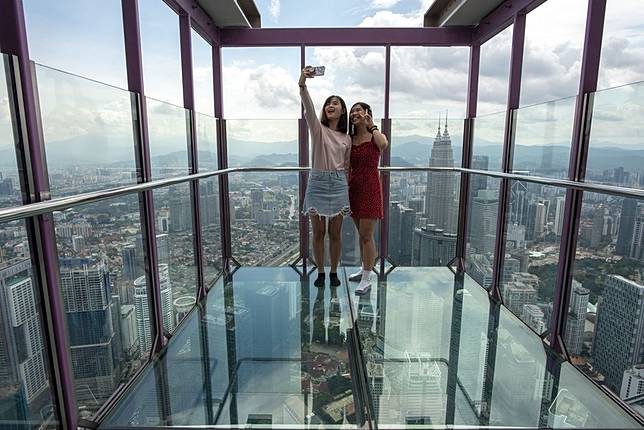 People take a selfie on the Kuala Lumpur Tower in Kuala Lumpur, Malaysia, July 1, 2020. (Photo by Chong Voon Chung/Xinhua)
-- Japan reports 375 new cases of COVID-19 as fears of 2nd wave rise;
-- Confirmed COVID-19 cases in Bangladesh surpass 183,000;
-- Indonesia reports 1,681 newly-confirmed COVID-19 cases, 71 new deaths;
-- India reports highest single day spike of 22,674 new COVID-19 cases, total nearing 850,000.
HONG KONG, July 12 (Xinhua) -- The following are the latest developments of the COVID-19 pandemic in Asia-Pacific countries:
KUALA LUMPUR -- Malaysia reported another 14 new COVID-19 infections, the Health Ministry said on Sunday, bringing the national total to 8,718.
Health Ministry Director-General Noor Hisham Abdullah said in a statement that three of the new infections are imported and the other 11 are local transmissions.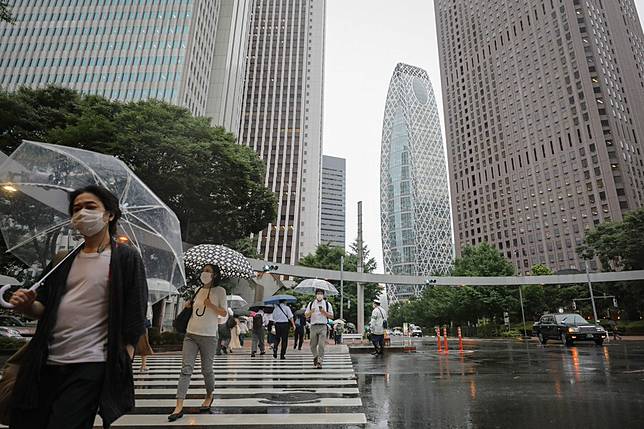 People wearing face masks walk on the street in Shinjuku, Tokyo, Japan, on July 9, 2020. (Xinhua/Du Xiaoyi)
TOKYO -- The confirmed COVID-19 cases in Japan increased by 375 to reach 21,959, according to the latest figures from the health ministry and local authorities on Sunday, as fears for a potential second wave of infections among the public and authorities are rising.
In Tokyo, the epicenter of Japan's outbreak, 206 new cases of infections were reported on Sunday, the same as on Saturday, marking a record fourth straight day of over 200 new cases.
Tokyo has now confirmed a cumulative total of 7,927 COVID-19 cases, the highest among Japan's 47 prefectures and accounting for about one-third of the country's total cases.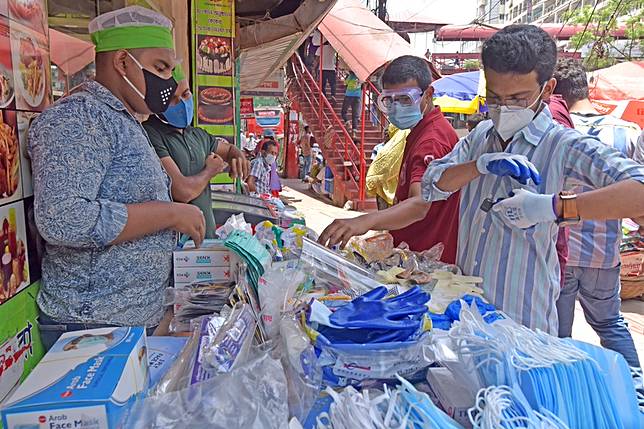 People buy face masks and sanitary products from street vendors amid the COVID-19 outbreak in Dhaka, Bangladesh, on June 25, 2020. (Str/Xinhua)
DHAKA -- Bangladesh reported 2,666 new cases of COVID-19 on Sunday, bringing the total to over 183,000.
Nasima Sultana, a senior Health Ministry official, said in a briefing in Dhaka that "2,666 new COVID-19 positive cases and 47 deaths were reported in the last 24 hours across Bangladesh."
She said the number of confirmed infections in the country totaled 183,795 while fatalities stood at 2,352.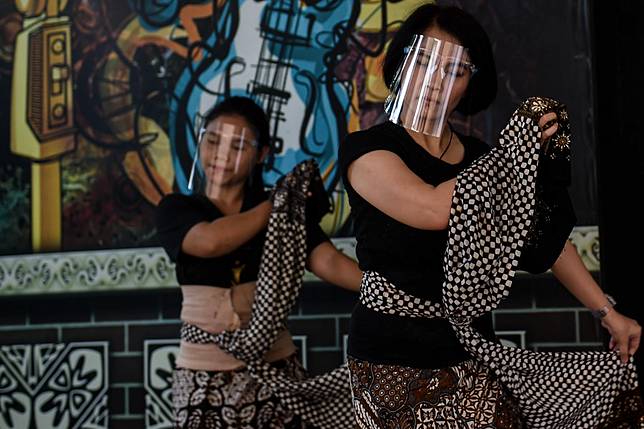 Members of Surya Kirana dance group wearing face shields practice Javanese traditional dance amid the COVID-19 outbreak at Desa Seni in Beautiful Indonesia Miniature Park (TMII), Jakarta, Indonesia, July 11, 2020. (Xinhua/Agung Kuncahya B.)
JAKARTA -- The COVID-19 cases in Indonesia rose by 1,681 within one day to 75,699, with the death toll adding by 71 to 3,606, Achmad Yurianto, a Health Ministry official, said at a press conference here on Sunday.
Students wearing face masks line up to wash hands at a school in Colombo, Sri Lanka, on July 6, 2020. (Photo by Ajith Perera/Xinhua)
COLOMBO -- The number of positive COVID-19 patients in Sri Lanka surpassed 2,500 on Sunday after 43 new patients were detected mainly from a drug rehabilitation center in the north central part of the country, the government information department said.
The number of patients reached 2,511 on Sunday morning out of which 1,980 patients have recovered and been successfully discharged.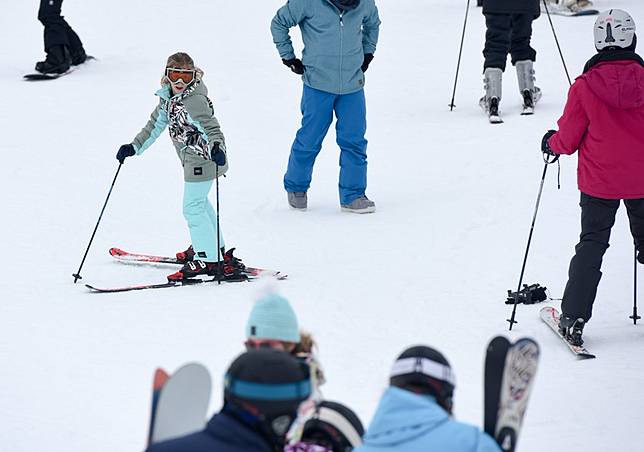 People ski at Whakapapa ski field in New Zealand's North Island, July 4, 2020. (Xinhua/Guo Lei)
WELLINGTON -- One new case of COVID-19 was reported in managed isolation facilities in New Zealand, said New Zealand Ministry of Health on Sunday.
The new case is a woman in her 20s who arrived in New Zealand on July 4 from Rome, via Doha and Sydney, it said.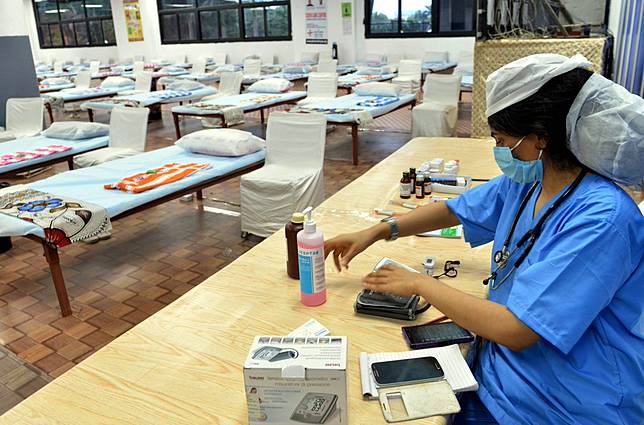 A medical staffer works at a newly-opened COVID-19 care centre at the Commonwealth Games village in New Delhi, India, on July 8, 2020. (Photo by Partha Sarkar/Xinhua)
NEW DELHI -- India's federal health ministry Sunday morning reported 551 new deaths from COVID-19 and 28,637 new cases during the past 24 hours across the country, taking the number of deaths to 22,674 and the total infections to 849,553.
This is said to be the highest single day spike in the number of fresh cases in the country so far.
"The number of active cases in the country right now is 292,258, according to the ministry.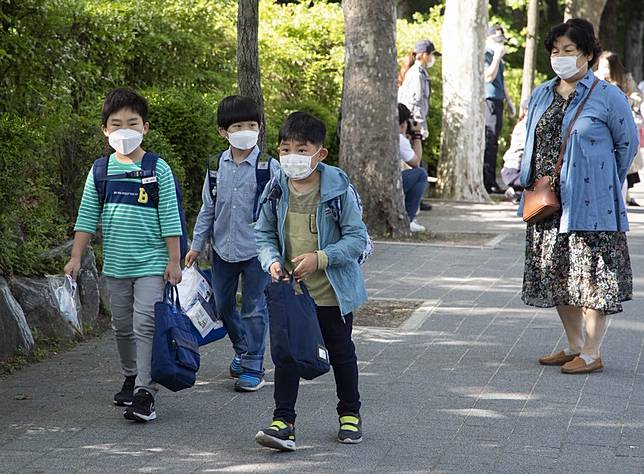 Students return for classes at Seryun Elementary School in Seoul, South Korea, May 27, 2020. (Photo by Lee Sang-ho/Xinhua)
SEOUL -- South Korea reported 44 more cases of the COVID-19 as of 0:00 a.m. Sunday local time compared to 24 hours ago, raising the total number of infections to 13,417.
The daily caseload rose above 40 in two days amid the continued small cluster infections and imported cases.
One more death was confirmed, raising the death toll at 289. The total fatality rate stood at 2.15 percent.
People wearing masks are seen on a street in Phnom Penh, Cambodia, March 25, 2020. (Xinhua/Mao Pengfei)
PHNOM PENH -- Cambodia on Sunday confirmed 15 new imported COVID-19 cases, bringing the total number of infections in the country to 156, according to a health ministry's statement.
The new cases are 15 Cambodian men, aged between 21 and 33 years old, the statement said, adding that they all travelled from Saudi Arabia to Cambodia on Friday, with a connecting flight in Malaysia.
The Southeast Asian country has recorded a total of 156 confirmed COVID-19 cases to date, with 133 patients cured and 23 remained hospitalized.■