Asia-Pacific Coronavirus News: Cases in Tokyo drop below 100 for 1st time in 7 days, Indonesia reports 1,853 new infections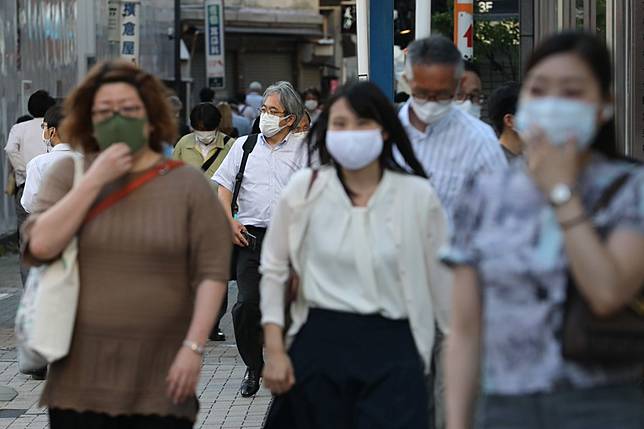 People wearing face masks walk on the street in Tokyo, Japan, on July 2, 2020. (Xinhua/Du Xiaoyi)
-- Infections in Tokyo drop below 100 for 1st time in 7 days;

-- Cases in Bangladesh reach 172,134, deaths near 2,200;
-- Indonesia reports 1,853 newly-confirmed cases, 50 new deaths;
-- India death toll rises to 20,642 as total cases reach 742,417.
HONG KONG, July 8 (Xinhua) -- The following are the latest developments of the COVID-19 pandemic in Asia-Pacific countries:
TOKYO -- The Tokyo Metropolitan government confirmed 75 new COVID-19 cases in the capital on Wednesday, with the number of daily infections dropping below the 100-mark for the first time in seven days.
The latest daily infection figure, while lower than previous days, remained comparatively high as the city continues to grapple with a rebound in infections, particularly related to people in 20s and 30s and to entertainment spots in districts in downtown Tokyo.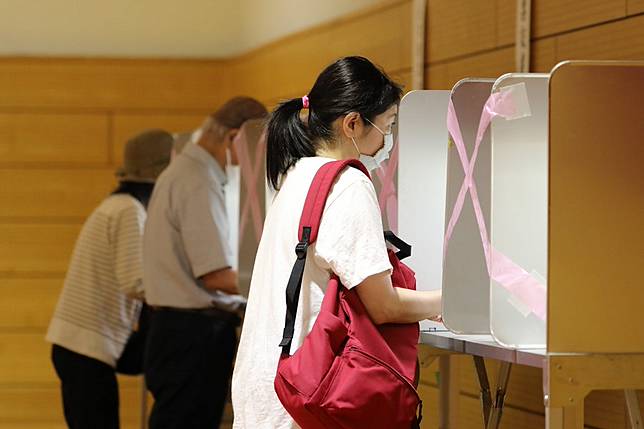 Voters fill in voting papers during the Tokyo gubernatorial election at a polling station in Tokyo, Japan, July 5, 2020. (Xinhua/Du Xiaoyi)
KUALA LUMPUR  -- Malaysia will fully reopen university campuses in October, Higher Education Minister Noraini Ahmad said on Wednesday as the country reported 3 new imported COVID-19 cases.
Noraini added that international university students will be allowed to enter the country subject to several conditions, including being tested for COVID-19 three days before entering the country.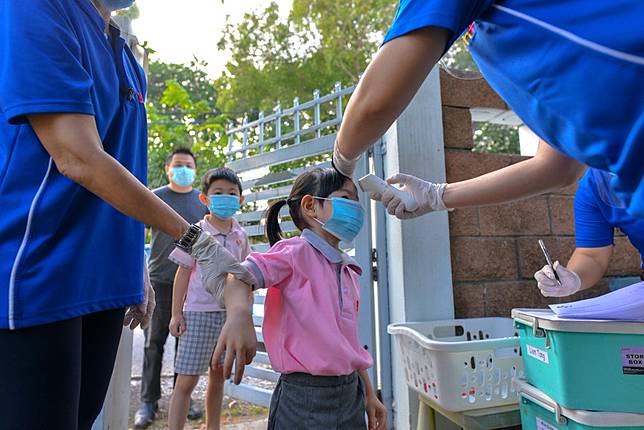 A girl has her temperature checked before entering classroom at a kindergarten in Kuala Lumpur, Malaysia, July 1, 2020. (Photo by Chong Voon Chung/Xinhua)
DHAKA -- The number of confirmed COVID-19 cases in Bangladesh reached 172,134 on Wednesday, as nearly 3,500 new patients were confirmed in the last 24 hours.
Senior Health Ministry official Nasima Sultana told a briefing Wednesday afternoon that "3,489 new COVID-19 positive patients and 46 deaths were reported in the last 24 hours across Bangladesh."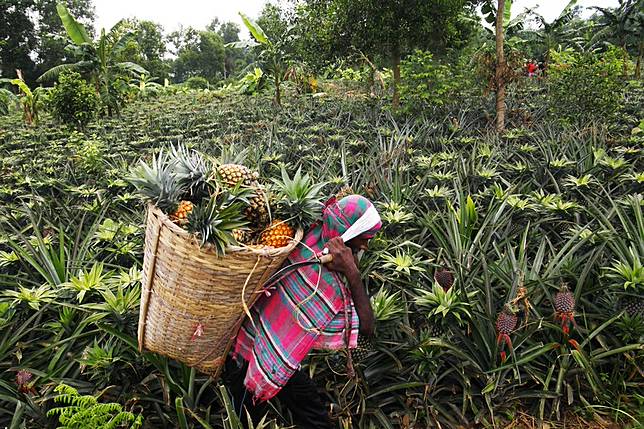 A farmer harvests pineapples at a farm in Tangail, Bangladesh, on July 4, 2020. (Xinhua)
JAKARTA -- The COVID-19 cases in Indonesia rose by 1,853 within one day to 68,079, with the death toll adding by 50 to 3,359, Achmad Yurianto, a Health Ministry official, said at a press conference here on Wednesday.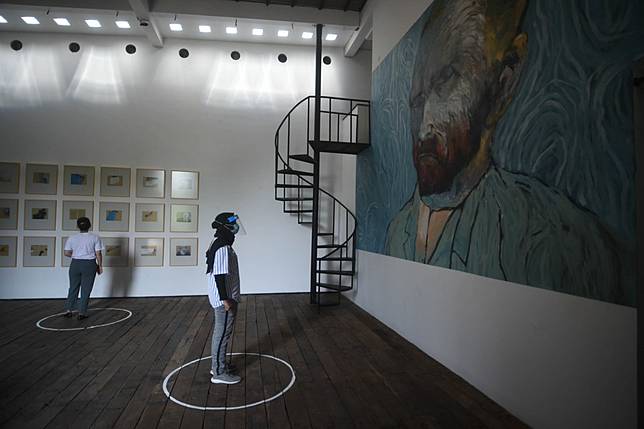 People visit an art gallery as they observe social distancing amid the COVID-19 outbreak in Depok, West Java, Indonesia, July 7, 2020. (Xinhua/Zulkarnain)
PHNOM PENH -- The Cambodian government has allocated 1.16 billion U.S. dollars to address the economic and social impacts of the COVID-19 pandemic, Economy and Finance Ministry Secretary of State Vongsey Vissoth said here on Wednesday.
"The amount of 564 million dollars has been allocated for health and social assistance and 600 million dollars for economic support through lending to small and medium enterprises," he said during a press conference.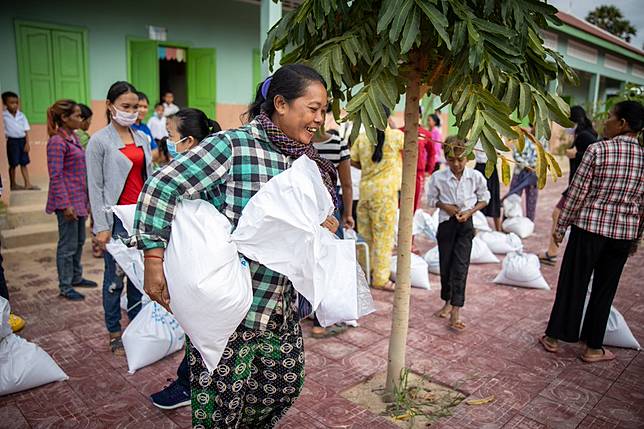 A woman receives food in central Kampong Thom province, Cambodia, June 30, 2020. (WFP/Handout via Xinhua)
NEW DELHI -- India's federal health ministry said Wednesday morning that 482 new deaths due to COVID-19, besides 22,752 positive cases, were reported during the past 24 hours across the country, taking the number of deaths to 20,642 and total cases to 742,417.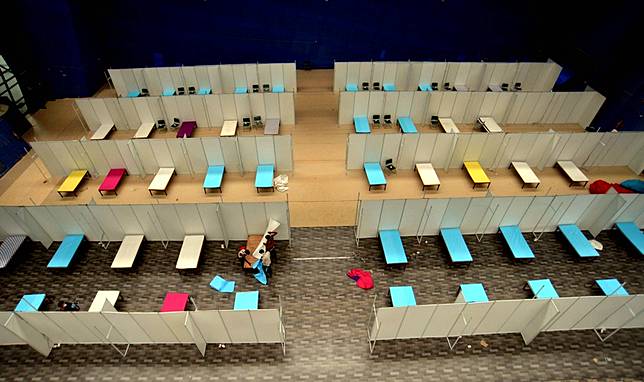 Workers set up a care center converted from an indoor stadium as the numbers of COVID-19 cases rise in New Delhi, India, on June 30, 2020. (Photo by Partha Sarkar/Xinhua)
SEOUL -- South Korea reported 63 more cases of COVID-19 as of midnight Wednesday compared to 24 hours ago, raising the total number of infections to 13,244.
The daily caseload rose above 60 in three days due to the continued small cluster infections and imported cases.
A teacher gets body temperature measured at Kyungbok High School in Seoul, South Korea, May 20, 2020. (Photo by Lee Sang-ho/Xinhua)■