Asia-Pacific Coronavirus News: Cases in Thailand surpass 2,000, Vietnam assists Laos with medical supplies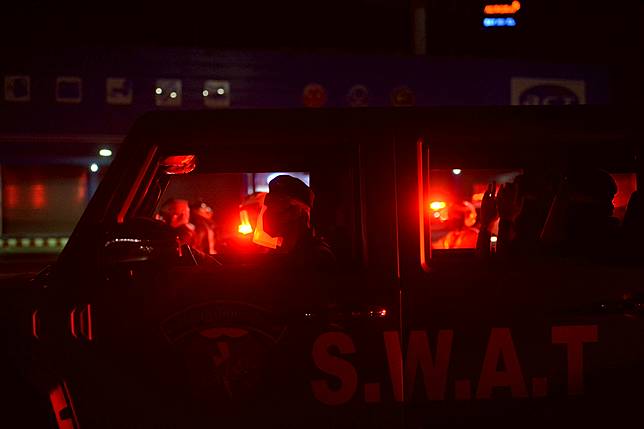 Policemen assemble for the curfew in Bangkok, Thailand, April 3, 2020. (Xinhua/Rachen Sageamsak)
-- Cases in Thailand surpass 2,000, inbound flights banned for 3 days;
-- Vietnam assists Laos with medical supplies;
-- About 50 Qantas airline staff test positive in Australia, airport cluster grows;
-- India's death toll rises to 68, total 2,902.
HONG KONG, April 4 (Xinhua) -- The following are the latest developments of the COVID-19 pandemic in Asia-Pacific countries.
BANGKOK -- The number of COVID-19 infections in Thailand has surpassed 2,000, a government official said on Saturday, with international flights landing in the country being suspended for three days.
According to Thaveesilp Wisanuyothin, spokesman of the Center for the COVID-19 Situation Administration, the number of Thailand's patients has totaled 2,067, including 89 newly reported cases on Saturday.
Thai Prime Minister Prayut Chan-o-cha ordered the authorities to search for 152 Thai nationals who have avoided a government-provided quarantine after returning from overseas.
A clerk serves a customer at a pharmacy, where plastic sheets are used to reduce the risk of COVID-19 infection, in Bangkok, Thailand, April 2, 2020. (Xinhua/Rachen Sageamsak)
VIENTIANE -- Medical materials from Vietnam arrived in Lao capital Vientiane by a chartered plane on Saturday morning to assist Laos to fight against COVID-19.
The supplies including 333,000 standard face mask, 1,000 of protective clothing sets, and some medical equipment, which is worth over 300,000 U.S dollars, Lao News Agency (KPL) reported on Saturday.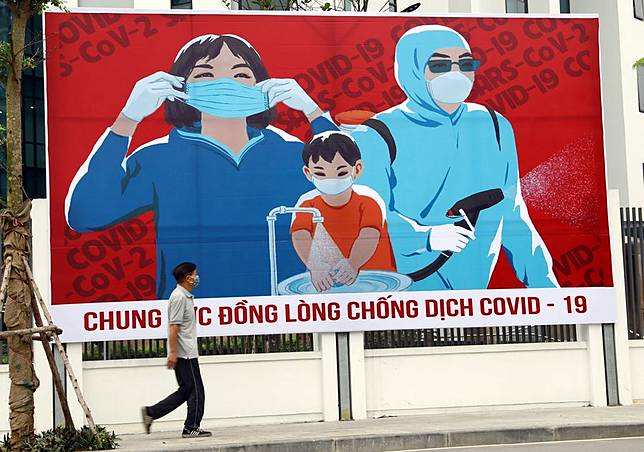 A man walks past a COVID-19 fight poster in the capital city of Hanoi, Vietnam, April 1, 2020. (VNA/Handout via Xinhua)
SYDNEY -- About 50 Qantas and Jetstar airline staff, including pilots and cabin crew, have tested positive for COVID-19, according to local media on Saturday.
The latest cases include eight pilots and 19 crew, the company's medical officer Russell Brown was quoted as saying.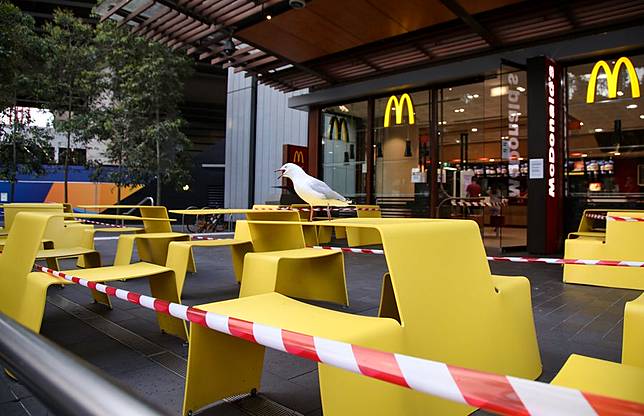 A seagull stops on a McDonald's table in Sydney, Australia, on March 30, 2020. (Xinhua/Bai Xuefei)
NEW DELHI -- India's federal health ministry said Saturday morning that the death toll due to COVID-19 in India rose to 68 and the total number of confirmed cases in the country reached 2,902.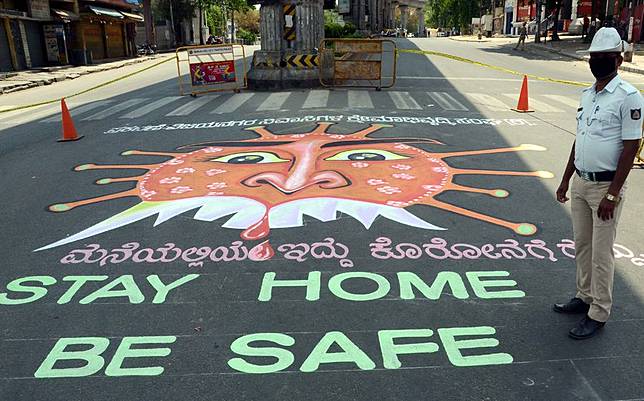 Indian police participate in awareness campaign by drawing large graffiti of coronavirus at all traffic junctions in Bangalore, India, April 3, 2020. (Str/Xinhua)
ISLAMABAD -- According to the data updated by the Health Ministry of Pakistan late Friday night, the total number of confirmed cases of COVID-19 has risen to 2,547 in the country, with 37 deaths reported.
A volunteer disinfects a mosque as a preventive measure against COVID-19 in northwest Pakistan's Peshawar on April 1, 2020. (Photo by Saeed Ahmad/Xinhua)
KABUL -- Afghanistan on Saturday reported 25 new COVID-19 cases, bringing the total to 299, spokesman of the country's Ministry of Public Health said.
The Afghan Ministry of Public Health on Saturday registered one new death from COVID-19, bringing the total number of fatalities to seven.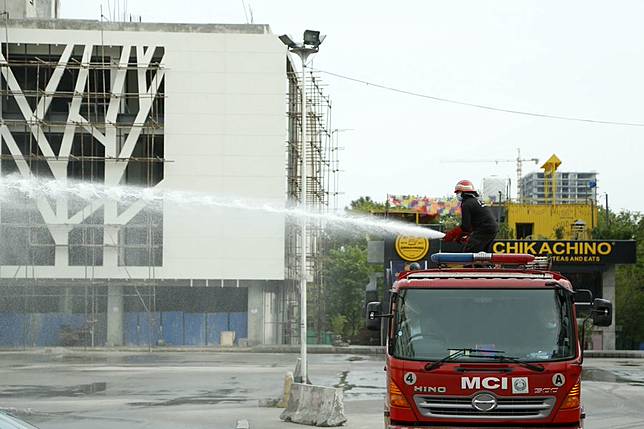 A firefighter disinfects a closed market in Islamabad, capital of Pakistan, March 26, 2020. (Xinhua/Ahmad Kamal)
SUVA -- Fiji reported on Saturday five more confirmed cases of COVID-19, bringing the total number to 12.
Airplanes of Fiji Airways are seen at the Nadi International Airport in Fiji, March 28, 2020. (FIJI SUN/Handout via Xinhua)
CANBERRA -- The Australian Government has announced a funding boost for coronavirus vaccine research.
Greg Hunt, the Minister for Health, on Saturday committed 220 million Australian dollars (131.9 million U.S. dollars) to upgrade the Commonwealth Scientific and Industrial Research Organisation (CSIRO)'s state-of-the-art biosecurity facility.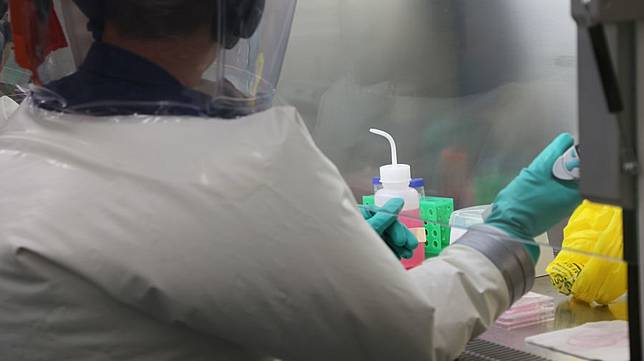 Photo taken on April 2, 2020 shows scientists starting to test vaccines for COVID-19 at CSIRO's Australian Animal Health Laboratory in Geelong, Australia. (CSIRO/Handout via Xinhua)
SEOUL -- South Korea's reported cases of the COVID-19 rose to 10,156 as of midnight Saturday local time as 94 more cases were confirmed for the past 24 hours.
Three more deaths were confirmed, lifting the death toll to 177 and a total of 304 more patients were discharged from quarantine after making full recovery, pulling up the combined number to 6,325.
People keep a distance to line up to donate blood in Gaegu, South Korea, March 25, 2020. (NEWSIS/Handout via Xinhua)
TOKYO -- Japan reported that the total number of COVID-19 infections has risen to 3,142 as of 11:30 a.m. local time on Saturday.
The death toll stands at 89, with the figure including those from the virus-hit Diamond Princess cruise ship.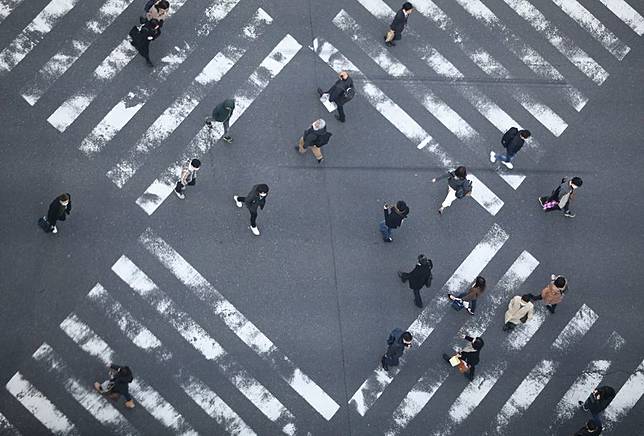 Pedestrians wearing masks walk across the street at Ginza in Tokyo, Japan, on March 6, 2020. (Xinhua/Du Xiaoyi)
WELLINGTON -- New Zealand reported 52 new confirmed and 30 new probable cases of COVID-19 on Saturday, bringing the total number of confirmed and probable infections to 950.
Ten people are currently in hospital, including one person in intensive care unit, and 127 people have recovered.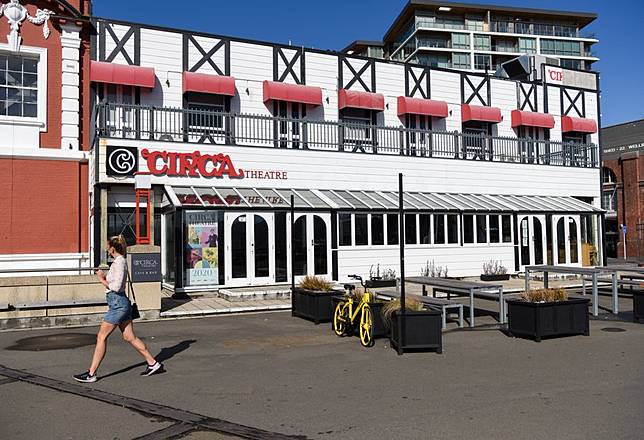 A woman passes by a closed theatre in Wellington, New Zealand, March 22, 2020. (Xinhua/Guo Lei) ■