Asia-Pacific Coronavirus News: COVID-19 cases surpass 200,000 mark in India, S.Korea reports 49 more cases
Migrant workers from different Indian states gather to board buses for their destinations during the coronavirus lockdown in Bangalore, India, May 23, 2020. (Str/Xinhua)
-- COVID-19 cases surpass 200,000 mark in India, death toll 5,815;
-- S.Korea reports 49 more COVID-19 cases, 11,590 in total;
-- New Zealand reveals details for relaxed COVID-19 rules as country returning to normal;
-- Singapore reports 544 newly-confirmed COVID-19 cases, tally at 35,836.
HONG KONG, June 3 (Xinhua) -- The following are the latest developments of the COVID-19 pandemic in Asia-Pacific countries:
NEW DELHI -- The number of COVID-19 cases surpassed the 200,000 mark, reaching 207,615, even as the death toll reached 5,815 in India on Wednesday, said the latest data issued by the federal health ministry.
As many as 217 new deaths and 8,909 fresh cases were reported in the past 24 hours, added the ministry's data. This is the highest single-day spike in terms of new cases in the country.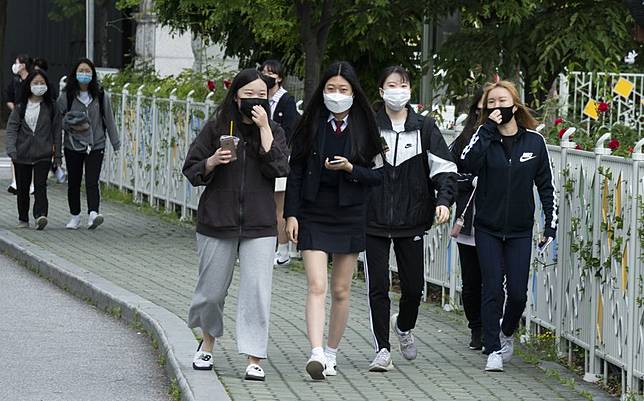 Students return to school for classes at Changduk Girls' High School in Seoul, South Korea, May 20, 2020. (Photo by Lee Sang-ho/Xinhua)
SEOUL -- South Korea reported 49 more cases of the COVID-19 compared to 24 hours ago as of 0:00 a.m. Wednesday local time, raising the total number of infections to 11,590.
The daily caseload stayed above 30 for three straight days due to small cluster infections from religious gatherings in the metropolitan area.
One more death was confirmed, leaving the death toll at 273. The total fatality rate stood at 2.36 percent.
South Korea unveiled the country's biggest-ever supplementary budget plan Wednesday to tackle an economic fallout from the COVID-19 pandemic.
The extra budget plan worth 35.3 trillion won (28.5 billion U.S. dollars) will be submitted to the National Assembly for approval, according to the Ministry of Economy and Finance.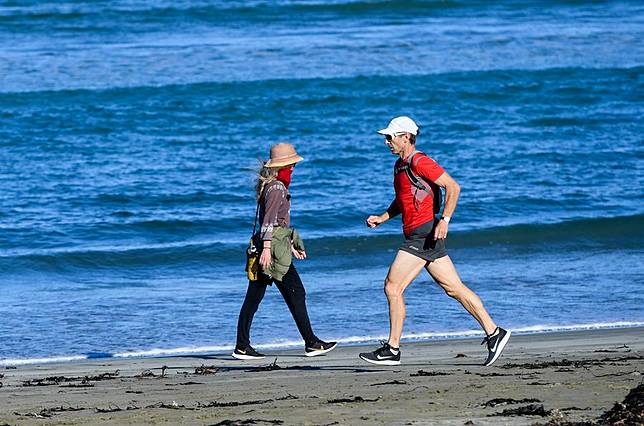 People exercise on a beach in Wellington, New Zealand, April 28, 2020. (Xinhua/Guo Lei)
WELLINGTON -- Restrictions on businesses will be removed under COVID-19 Alert Level 1, Prime Minister Jacinda Ardern explained the details as New Zealanders are seeing their lives returning to normal.
New Zealand reported no new case of COVID-19 for 12 consecutive days on Wednesday.
The decision to move down to Alert Level 1 will be made on June 8, Ardern said, adding it was possible that New Zealand could move down to Alert Level 1 by June 10.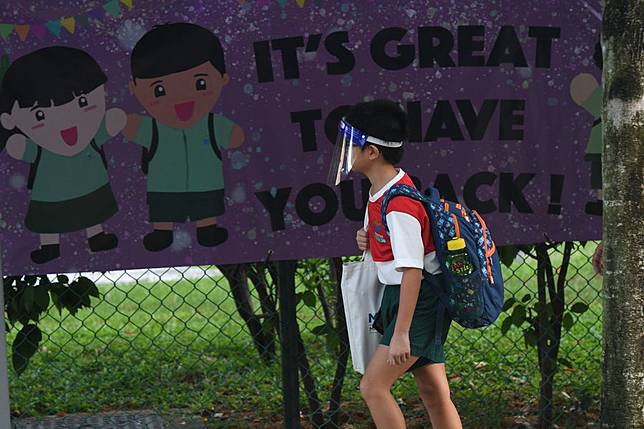 A primary school student wearing a face shield arrives at school in Singapore on June 2, 2020. (Photo by Then Chih Wey/Xinhua)
SINGAPORE -- Singapore's Ministry of Health (MOH) reported 544 new cases on Tuesday, bringing the total confirmed cases in the country to 35,836.
Of the new cases, 99 percent are linked to known clusters, while the rest are pending contact tracing.
Overall, the number of new cases in the community has decreased, from an average of seven cases per day in the week before, to an average of four infections per day in the past week. The number of unlinked cases in the community has remained stable at an average of two per day in the past two weeks.■